Game Pass made Xbox "way more important" to Contraband dev Avalanche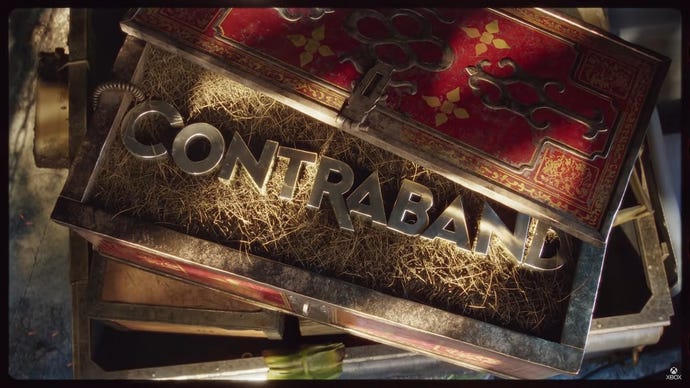 Avalanche CEO Pim Holfve has explained how important the first-party deal with Microsoft is for the studio's upcoming game, Contraband.
After Contraband was revealed as an Xbox console exclusive during E3 2021, many of us were left wondering what a partnership with Xbox achieved for the studio, and how its launch on Xbox-only platforms would affect the vision of the project.
Avalanche CEO, Pim Holfve, has taken part in an interview with GamesIndustry where he talked about the partnership in more detail and revealed that it was actually Xbox Game Pass that inspired the studio to sign the deal.
"Game Pass has been really great for us, especially if we look at our self-published title," Holfve said. "TheHunter: Call of the Wild helped us prove our service model and Xbox Game Pass was fantastic because we were able to reach so many more players. It's a good way for people to try [the game], and since we have such a massive DLC catalogue for that title -- over 20 DLCs -- it's a beautiful way of getting people in, getting engaged and showing that it's a stellar game. Then people are really tempted to buy more. So the business model really works to our advantage.
"It's made Xbox a way more important platform than we ever initially thought. We thought [the game's userbase] was going to mainly be on PC. So we're reaching a way bigger audience."
This has impacted the studio's direction when developing Contraband, and apparently working with Microsoft as a first-party has given the team a chance to get "closer to the hardware".
"It's a new type of partnership for us. We've had fantastic partnerships with Square Enix, Bethesda, and Warner Bros., but those are not the same as first-party," said Holfve.
On that note, Holfve also explained that having Xbox Game Pass available to the studio for a pre-established audience, alongside having Microsoft on hand to help with the tech, is a perfect partnership for Contraband in particular.
"It made a lot of sense to work with Xbox on this because of the grandness of [the project]," he added. "It's not a concept we would pitch to every publisher."
That gives us some insight into the scope of the project, then: if only a platform-holder would be a good fit for it, it's safe to assume it's a pretty large undertaking for Avalanche. Holfve explained that the game is built on an enhanced Apex Engine and that Contraband will improve on the "the open, gorgeous landscapes" whilst also folding "all the stuff we've learned in service [games]" into the mix.
It's an intriguing premise, then, and one that sounds pretty well-suited for Xbox and its ongoing drive to improve player loyalty and service-driven businesses.