Four Xbox One games get a permanent discount as of this week's Deals with Gold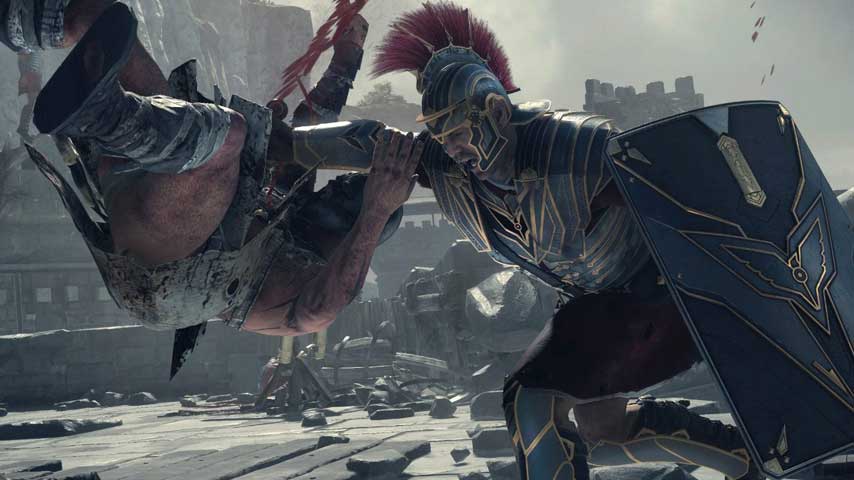 Microsoft has permanently trimmed the price tag on four Xbox One games as part of this week's Deals with Gold promotions.
Dead Rising 3, Forza Motorsport 5, Kinect Sports Rivals and Ryse will all sell for $50 in North America as of August 6.
Although the deal was announced by Major Nelson as part of Deals with Gold, you don't need a Gold Xbox Live subscription to take advantage, and it also applies to physical, retail releases as well.
In terms of more impermanent discounts, the following sales are valid through August 11:
Xbox One
Angry Birds: Star Wars - 50% off
Call of Duty Ghosts: Gold Edition - 33% off
Call of Duty Ghosts: Digital Hardened Edition - 30% off
Xbox 360
Call of Duty Ghosts - 50% off
Terraria - 67% off
Rock Band 3 - 50% off
The Doors Greatest Hits: Rock Band Edition - 50% off
Bon Jovi Greatest Hits: Rock Band Edition - 50% off
American Idiot Album - 50% off
Capcom Sale
Asura's Wrath - 75% off
Bionic Commando Rearmed - 50% off
D&D Chronicle of Mystara - 66% off
Darkstalkers Resurrection - 67% off
Dead Rising - 66% off
Dead Rising 2 - 75% off
Dead Rising 2: Off The Record - 66% off
Dead Rising 2 Case West - 50% off
Dead Rising 2 Case Zero - 50% off
Devil May Cry HD Collection - 67% off
DmC Devil May Cry - 50% off
DmC Devil May Cry Vergil's Downfall - 50% off
DustForce - 50% off
Final Fight Double Impact - 60% off
Lost Planet 2 - 75% off
Lost Planet 3 - 66% off
Mega Man 10 - 50% off
Mega Man 9 - 50% off
Remember Me - 75% off
Resident Evil 4 HD - 67% off
Resident Evil 5 - 67% off
Resident Evil 5 Untold Stories Bundle - 67% off
Resident Evil 6 Additional 3-Mode Pack - 50% off
Resident Evil Code: Veronica X HD - 66% off
Resident Evil Revelations Unveiled Edition - 66% off
Resident Evil: Operation Raccoon City - 71% off
Street Fighter III : Third Strike Online Edition - 75% off
Street Fighter X Tekken Additional Characters Pack - 75% off
Super Puzzle Fighter - 50% off
Super Street Fighter 2 Turbo HD - 66% off