Xbox Black Friday Deals – what to expect in 2021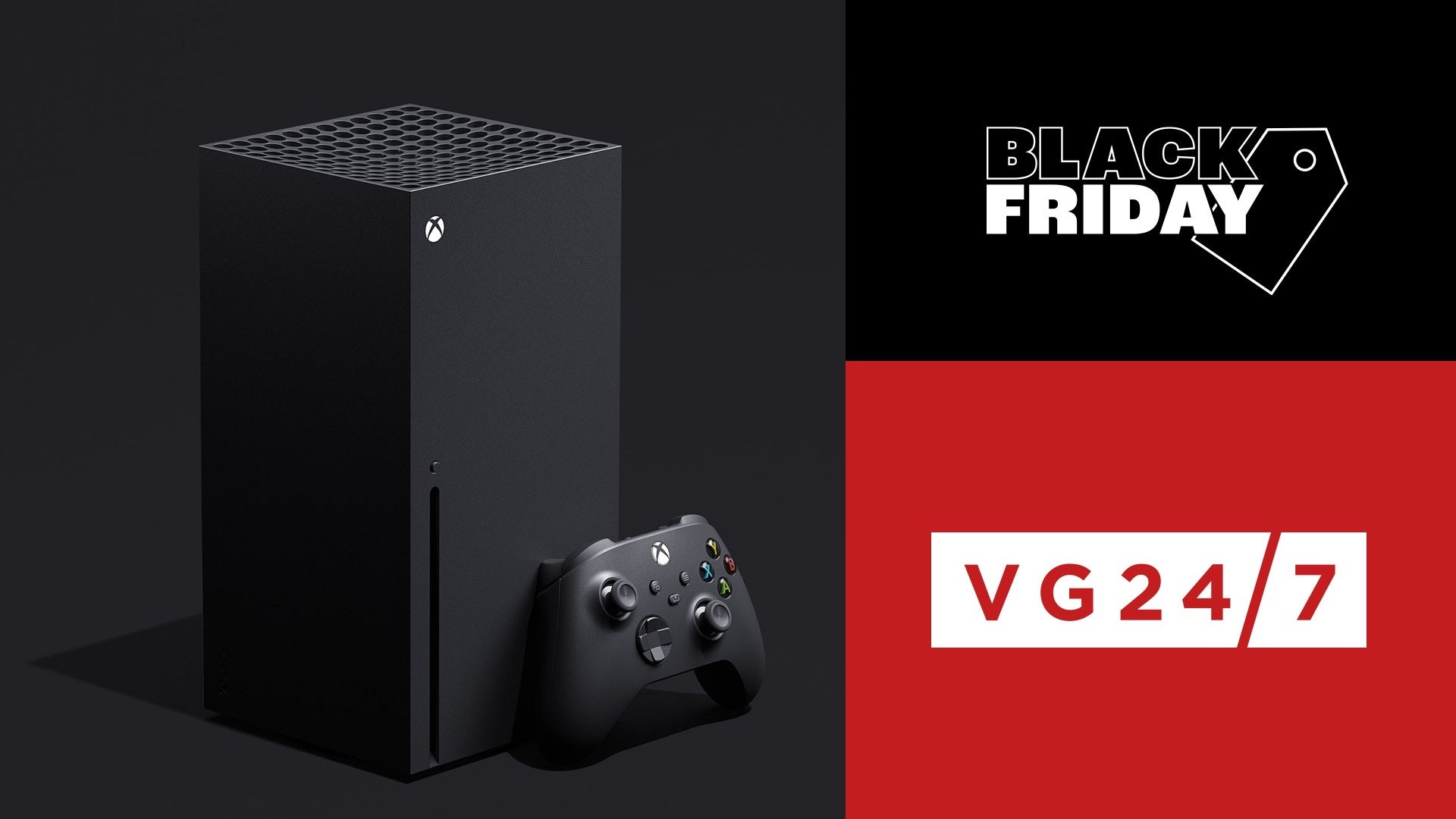 Whether you're looking for an opportunity to pick up the latest Xbox games for cheap or grab an Xbox Series S bundle, the next big sale event is Black Friday 2021. Here are all the Xbox Black Friday deals we're expecting to see this year.

Curious about what the Black Friday sales will be like for other consoles? Make sure you check out our Nintendo Switch Black Friday deals and PS5 Black Friday deals.
When is Black Friday 2021?
This year's Black Friday sale takes place on Friday 26 November but you'll be able to grab plenty of Xbox Black Friday deals before then.
A lot of retailers in the UK and US announce their Black Friday promotions in advance of the big day, but some retailers put their Black Friday deals live as early as October.
Last year, Best Buy launched its Black Friday promotions in the last week of October, which included Xbox deals such as Borderlands 3 for $9.99, Grand Theft Auto V: Premium Edition for $12.99 and Ghost Recon: Breakpoint for $9.99.
Will there be any Xbox Series X deals for Black Friday 2021?
Last year's Black Friday Xbox deals were a little slower than expected, and the Prime Day 2021 Xbox deals didn't excite us that much – although Amazon did restock the Xbox Series X which somehow managed to stay live for an entire 40 minutes!
As expected, there weren't any Xbox Series X or Xbox Series S deals given the demand for both consoles, although the Xbox One X and Xbox One S did get modest discounts to help shift some units of the last-gen consoles.
The Xbox Series X is still out of stock from most retailers at the time of writing, and although the stock issues around the console are slowly starting to ease up, we're not expecting to see any major deals on the Xbox Series X in the Black Friday 2021 sale as it's still in such high demand.
The Xbox Series S is a lot easier to get a hold of, though, and we wouldn't be surprised to see Xbox incentivising purchases with the addition of a free Game Pass Ultimate subscription or something similar to create Xbox Series S bundles.
Xbox Black Friday game deals
Let's be honest: most of the games you'd want to play are included with a Game Pass Ultimate subscription, and with a lot of future titles such as Halo Infinite, Starfield and Back 4 Blood being made available on launch for subscribers, you'll want to take out a subscription (if you don't have one already, that is). You can grab a cheap Game Pass Ultimate subscription here.
That said, there are still plenty of great third-party titles that may never end up being a part of the Game Pass line-up, and there's always going to be a demand for physical titles.
Using last year's Xbox Black Friday deals and the latest Prime Day sale as a benchmark of what to expect from Black Friday 2021, it's likely we'll see another bumper sale on the Microsoft store pushing Game Pass titles for cheap to people who may not have a subscription.
Last year you could pick up Battletoads, Gears 5, Killer Instinct: Definitive Edition and Ori and the Blind Forest for $9.99 each, while Titanfall 2: Ultimate Edition was discounted all the way down to $4.99. As a gentle reminder, Titanfall 2 is one of the best first-person-shooters out there, and one we'd thoroughly recommend picking up if it's on sale this year (likely).
Elsewhere, the usual Ubisoft titles were discounted at Amazon (Assassin's Creed Valhalla and Watch Dogs: Legion) – two games we're expecting to pop up again in this year's sale as part of the Black Friday Xbox deals.
Xbox Black Friday accessories deals
While the deals on consoles and games were nothing overly impressive, there were some great Black Fridays deals on controllers and other accessories.
The official Xbox wireless controller was discounted by $20 in the US at BestBuy and the Microsoft Store, while retailers such as Amazon, Currys and GAME in the UK discounted the controller by £10.
We're expecting to see a Black Friday Xbox deal on official controllers this year (hopefully the Elite controller, too) but one thing we've really got our fingers crossed for is the Seagate Storage Expansion Card for the Xbox Series X and Xbox Series S.
The Xbox Series X has an internal storage of 1TB while the Xbox Series S has 500GB internal storage. That may seem fairly big, but can fill up pretty quickly if you're downloading games using your Game Pass Ultimate subscription. Some of the biggest latest-gen Xbox titles require a minimum storage space of 100GB.
At the time of writing the Seagate Storage Expansion Card is the only internal storage expansion for the Series X and S that allows you to run games direct from storage. You can use external HDDs and SSDs with the consoles, but you won't be able to play the latest Xbox games on them – they only act as extra storage, so you'll still need to move games on and off your console.
You can pick up the 1TB Seagate Storage Expansion Card on sale at the moment for £179.99, which is the cheapest it's been in the UK. We're hoping the price will drop a little further by the time Black Friday rolls around, but if you're running out of storage on your Xbox S/X now you can pick one up from the links below.
Xbox Black Friday Game Pass Ultimate deals
Even if you spend just a couple of hours a week playing on your Xbox, it makes sense to pick up a Game Pass Ultimate subscription. If you're not familiar with Game Pass, it's essentially the gaming equivalent of Netflix, giving you access to over 100 Xbox titles for £10.99/$14.99 per month.
That may seem expensive if you compare it to the likes of Sony's PlayStation Plus subscription, but as well as getting access to the biggest Xbox titles at launch, you also get access to Xbox Cloud Gaming, allowing you to stream all of the titles on Xbox Game Pass Ultimate on your smart phone, tablet or PC – as long as you've got a supported device and decent internet connection.
If you're a new subscriber you can get your first-month Game Pass subscription for just £1/$1. To save some money, we'd recommend turning that auto-renew function off and grabbing a subscription for cheap from the links below. It's worth noting that cheap Game Pass subscriptions often feature as part of the Xbox Black Friday deals, so keep your eyes peeled this year.
If you live in the UK and you're with EE for your mobile phone contract, you can upgrade to unlimited data with a Game Pass Ultimate subscription included for just £10 extra per month.
Where can I order an Xbox Series X/S?
The Xbox Series X is currently out of stock but you can pick up an Xbox Series S from the links below.
If you can't wait till 2021, our advice is to keep one ear to the ground, and check back with the retailers. You can see a full list of Series X and S retailers here.
One handy way to keep track of the news (plug plug) is to follow the Jelly Deals Twitter account, where we're posting all the latest stock updates for PS5s and Xbox Series X consoles, as well as the best deals and promotions from the world of video games and tech.