World of Warcraft: Battle for Azeroth review - still the ruling MMO monarch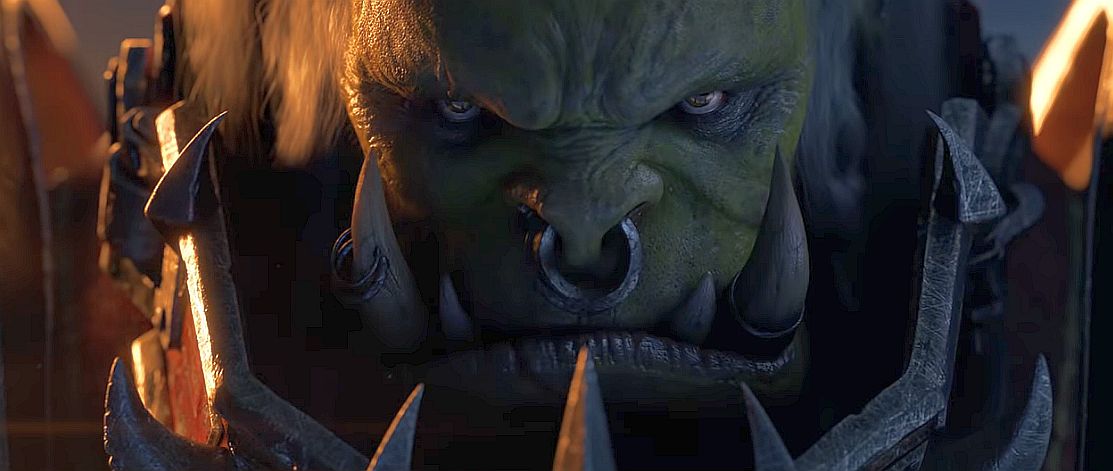 Battle for Azeroth had a tough act to follow, that's for sure. So how does it measure up? Here's our Battle for Azeroth review.
When World of Warcraft's sixth expansion, Legion, dropped in 2016, it had some serious work to do. Warlords of Draenor - with its questionable design additions, shark-jumping story setup, and absolute dearth of end-game content - saw interest in Blizzard's flagship sink to unprecedented levels.
Two years later, and it's safe to say World of Warcraft is back on steadier ground. The fight against the Burning Legion brought some of Warcraft's strongest levelling to date, with an evolving endgame that kept players constantly pushing through a world-shattering narrative. Major characters returned, and the end of Legion closed out some of the longest-running stories in Warcraft's expansive universe. After Warlords, it honestly felt like World of Warcraft had taken a serious turn for the better.
Battle for Azeroth is Blizzard's chance to see if it can follow-through on the promises made with Legion. A chance to take World of Warcraft back to its Horde-versus-Alliance roots and ask if, after fourteen years, the MMORPG can still push boundaries.
Each expansion is highlighted by what new lands they add. Rather than attacking one continent from two fronts, as usual, Battle for Azeroth brings two new, distinct landmasses to venture through. They're both a little smaller than the likes of Northrend or Pandaria, at three zones apiece, but each is crammed with content. Faction-loyalty was pushed hard in the run-up to Battle for Azeroth, but there's so much more here for both campaigns to dive into.
If you're not up to speed with Warcraft's story (and who blames you - sincerely, a decade-long player), here's the scoop: after that green devil Sargeras stabbed the world at the end of Legion, a valuable resource called Azerite started bleeding into the world. A few war crimes later, and both sides are looking to old friends to reinforce their strength.
Alliance heroes voyage to the seafaring nation of Kul Tiras - Blizzard's second take at a Fantasy Great Britain. There's a bit of story setup concerning Jaina Proudmoore and conspiracy for the throne, but put that aside and you're left with, strangely, what feels like a long-lost Fable Online.
The quirky west-country voices, muted low-fantasy forests and strange magics give Drustvar a distinct Lionhead feel. Tiragarde and Boralus, meanwhile, bring in the cruel capitalism and Victorian-style villainy of Fable 2. There's even honest-to-god chicken chasing. Alliance players work to restore Jaina with her ruling mother, and ultimately reverse Kul Tiras' disastrous decision to withdraw from the European Unio-- *ahem* Alliance, back in the aftermath of Warcraft 3.
The Horde, meanwhile, escapes to the tropical home of the Zandalari empire. We've seen their empires before, but always after a fall - this time, Zandalar gives us golden pyramids towering above bustling bazaars and dinosaur caravans. King Rastakhan's empire is willing to aid the Horde, if the Horde can solve the pressing matters of a Blood Troll invasion, malicious old gods, and the underhanded schemings of a Jafar-esque advisor.
Placing Trolls at the centre of the Horde experience puts a spotlight on one of the game's longest-maligned races. Blizzard's portrayal of Trolls has always been one of the more uncomfortable examples of racial-coding in Warcraft (a mish-mash of the Caribbean and ancient Mesoamerican cultures portrayed mostly as "vile voodoo cannibals"). Battle for Azeroth's attempt to remedy this is mixed.
Both islands are absolutely beautiful, however. How Blizzard keeps managing to wring this level of artistry from the ageing engine is beyond me. Each continent has character - Kul Tiras has a far more muted, intimate landscape, while Zandalar is a land of extremes, between stifling swamps and vast open deserts. I personally prefer the quiet confidence of Kul Tiras, but each side still has moments to invade each other's lands during the course of levelling.
Each is also dominated by two of the best urban sprawls Warcraft has seen to date. Suramar seems like a test run for what Boralus and Zul'dazar would become. Cities merge seamlessly into the surrounding landscapes and are multi-layered complex entities in their own right. Quests bleed effortlessly in and out of neighbourhoods and the surrounding land.
One downside is that each side is entirely concerned solely with one race's needs. If you're not particularly fond of Humans or Trolls, you might find the diversity of NPCs in each region a little disappointing.
It's great that these are well-crafted worlds then, but what about the actual act of moving through them?
During alpha and beta testing, I lamented how tedious so many of the quests felt. With the improved pacing of the release and the addition of plot-crucial cinematics, we're back at roughly where Legion stood. There are some wildly inventive quests out there, but Warcraft still struggles with many hubs that want you to collect 15 lizard gizzards. When the story moves, it moves really well, but moments like these stop these arcs dead in their tracks.
Artifacts are gone, completely. While the idea of wielding these legendary weapons was fun for a while, they quickly became a poor replacement for Warcraft's outdated first-stab at talents. A fancy stick that occasionally gave you +0.5 percent intelligence. I actually very much like the idea behind the Heart of Azeroth, it's replacement. Levelling the Heart unlocks the ability to add perks to special pieces of gear found out in the world. At first, finding these items is an exciting moment - what does this helmet bring to the table, I wonder?
There's potential for this system to become extremely flexible, moulding builds around unique equipment, but that spectre of boredom still haunts the system. I'd love for there to be real space for synergies - for the potential to unlock some ridiculous gameplay options by tweaking my shoulder pads and helmet just right - but I'm still just finding new ways to gain a +0.1 per cent int boost. Shame.
Another long-running idea Blizzard has toyed with is social gaming-style Follower missions. They arrived in Warlords with Garrisons, were toned down a touch in Legion Class Halls. Now they feel practically part of the background - where they should be, if I'm honest. I rarely feel compelled to touch them, outside of a companion app I installed for curiosity's sake.
Followers are framed within the game's War Campaign, which is genuinely interesting, however. Short quests send you to hostile lands as you establish a foothold in the opposing faction's back garden.
Otherwise, the war takes a bit of a back-seat. I practically forgot the Horde existed while hacking apart twig-monsters in Drustvar. War is an excuse to get us to new lands to tell more isolated stories, though I suspect we'll see it rear its ugly head by the time this story plays through.
Still, there are some neat new side-activities for those who want to take up arms against those dastardly reds (or blues). Island expeditions are a hybrid PvP/PvE experience for teams of three, fighting over randomly-generated island chains to gather Azerite in a hectic, lighter mashup of Battlegrounds and boss fights.
Warfronts, meanwhile, will open up in September. Sadly I didn't get a chance to test these fully before launch, but this PvE mode sees a raid-sized team gathering resources across the Arathi Highlands to build a fort, muster an army, and crush their AI opponents doing the same.
These are all early impressions, mind. We've seen expansions begin strong in the past, only to falter in post-launch support. Battle for Azeroth's real test will be in following up with regular releases in the next year or two - not just in giving end-game raiders enough to do, but in answering some of the heavy questions the expansion asks of its characters.
It's hard to have the same emotional reaction to Battle for Azeroth as I did with Legion. While its story was completely over the top, Legion was a real turnaround for a game I'd started to really sour on. It kept up the support over two years, pumping out a constant stream of bigger and better endgame content.
But Battle for Azeroth is still good. Great, even. One of the best expansions World of Warcraft has seen. Cinematics are driving the storytelling stronger than ever, and a handy apocalypse providing a nice reset for the decades-old plot. There's a wider range of ways to play, and what missteps are taken feel more like minor nuisances.
If Blizzard manages to keep up the momentum it has built here, the future's looking strong for the ruling monarch of the MMORPG. I'm not entirely sure who's looking at World of Warcraft after fourteen years and only now deciding to jump in. But if you are, you'd be hard-pressed to find a better time than right now.