The World Ends With You: The Animation arrives in April 2021, gets new trailer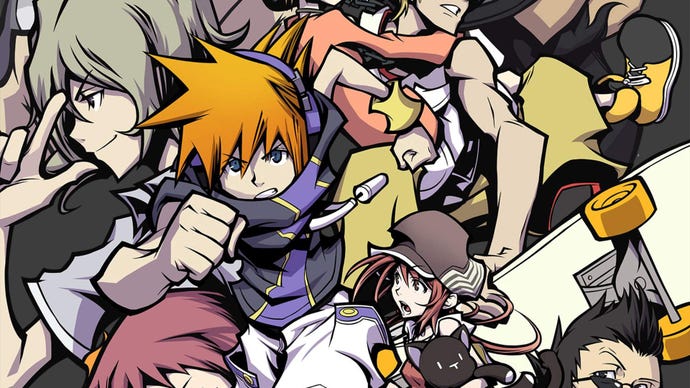 The World Ends With You: The Animation has received a brand-new trailer ahead of its launch later this year.
Tetsuya Nomura, Takeharu Ishimoto, and other members of the original development team are working on the serialized animation series based on the world and events of the cult Nintendo DS game.
Square Enix has revealed that The World Ends With You: The Animation will launch in Japan on April 9 via a new trailer that gives us an extended look at the upcoming anime and the opening theme "TEENAGE CITY RIOT" by ALI. Check it out below.
https://www.youtube.com/watch?v=zVHSuUg3jHY&ab_channel=%E3%82%B9%E3%82%AF%E3%82%A6%E3%82%A7%E3%82%A2%E3%83%BB%E3%82%A8%E3%83%8B%E3%83%83%E3%82%AF%E3%82%B9
There's also some new key art for the anime that's been released by the studio which you can check out at the bottom of the page.
A blurb for the series reads:
"Race through the streets of Shibuya and survive the seven-day Reapers' Game! Neku awakens in the middle of Shibuya's bustling Scramble Crossing with no memory of how he got there. Little does he know he's been transported to an alternate plane of existence known as the Underground (UG).

"Now an unwilling participant in the mysterious 'Reapers' Game,' Neku must partner up with a girl named Shiki in order to survive. Together, they complete missions and defeat monsters known as 'Noise' as they gradually uncover the true nature of this twisted Game. 'There's only one way to stay alive in Shibuya: trust your partner.' Will they survive the Reapers' Game?"
If you're hungry for more of the cult JRPG series, you'll be pleased to know there's another game coming out, too. Neo: The World Ends With You is coming to PS4 and Nintendo Switch later this year.