"The bath was the wrong shape" - Henry Cavill wanted to recreate Geralt's iconic Witcher 3 bathtub scene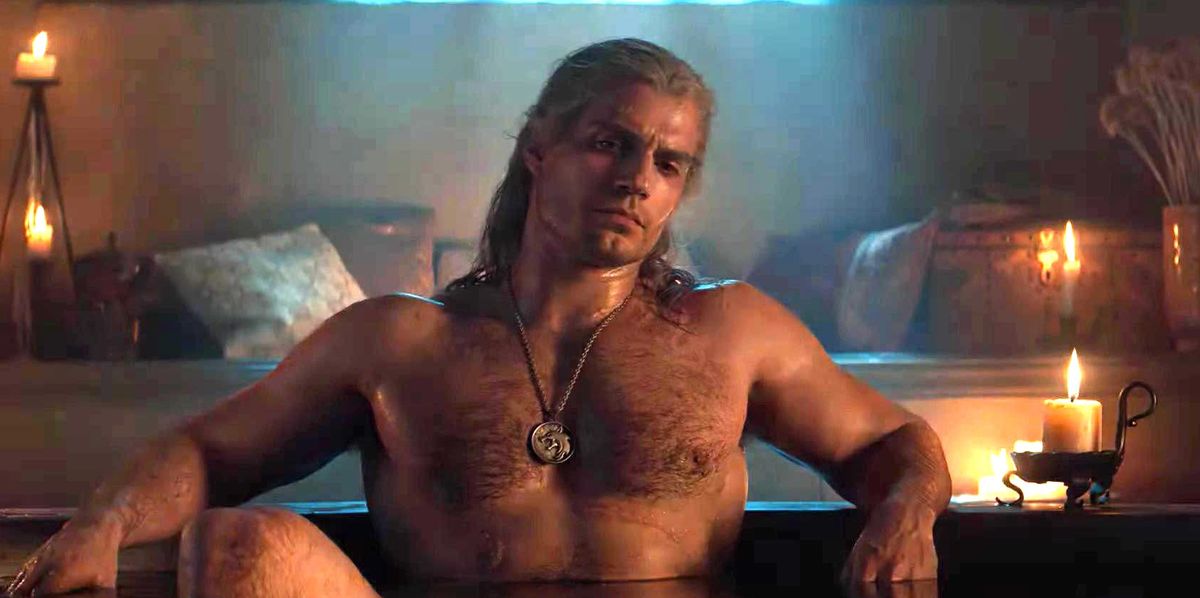 When you think of The Witcher, what's the first image that comes to your mind? Is it Geralt with his feet sticking up out of the bath? If so, you're not alone.
Netflix's The Witcher series has its own bath scene, in which Geralt actor Henry Cavill lazily plays with the surface of the water with one knee sticking out of the bath. If we'd just had a different shaped bathtub, though, we could have got the full Quentin Tarantino treatment. Say it with me: feet! Feet! Feet! OK, this got weird quickly.
"I don't know how many people realised how iconic it was - that there was already a visual attached," Cavill said in an interview with the BBC. "And so, when I was getting into that bath, I was sitting there thinking, 'I wonder if anyone knows how much this is going to explode, this particular scene'. I was trying to put my feet up and I couldn't - the bath was the wrong shape. But I thought that might have been a bit much as well."
Cavill also talks about getting Geralt's voice right in the show, attributing some influence to Witcher 3 actor Doug Cockle.
"I took a page from Doug Cockle's book as well because he did an amazing performance, and I wanted to make it something that carried a lot of weight when you say very little," Cavill explained. "I found my natural accent didn't quite portray what I wanted Geralt to portray in those moments, whether it be a grunt, a single word, or a couple of words directed at a bard. I wanted to make it my own while definitely drawing inspiration from Doug's amazing work."
Filming for season two of The Witcher starts this year. We're getting an animated Witcher series that focuses on Vesemir in the meantime.