Wii video service to launch May 1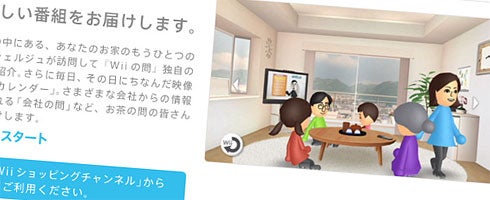 According to Andriasang, Wii's video download service - dubbed Wii no Ma - will launch on May 1 in Japan.
The venture's a collaboration between Nintendo and Japanese media firm Dentsu, with the latter Dentsu apparently handling negotiation for original video content.
As you can see on the service's official page, the service takes the form of a family living room, complete with virtual TV.
Click on the TV, download video. You can transfer video to DSi for movies on the go.
Hit the Andriasang link for full details. There's no word on whether or not this'll make it west as yet.