These Nintendo patents suggest Wii Music is making a comeback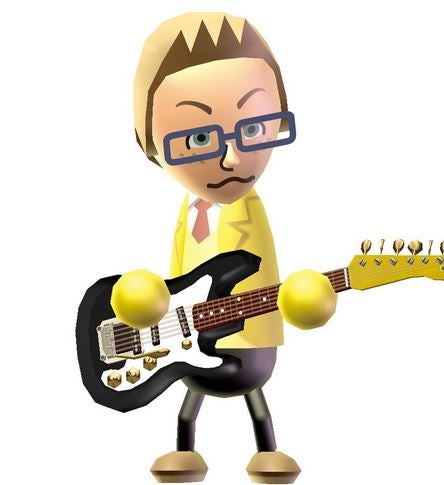 Wii Music could be returning on Wii U, according to freshly-surfaced patents filed by Nintendo.
It follows rumours that Super Smash Bros. Wii U might use Nintendo's new NFC device for scanning figurines into the game.
Bear in mind that here's no Nintendo E3 2014 conference this year, so at least you'll be spared this:
The new patents were unearthed by NeoGAF, and suggest that the Wii U GamePad could be used as some form of music device. The patent inventors are listed as Rhythm Heaven Fever's Takehiko Hosokawa and Game & Wario's Goro Abe.
Interestingly, the 'Background and Summary' section reads:
[0003] Conventionally, there is a game apparatus that outputs the sound of performing one composition as an ensemble using a plurality of instruments. In the game apparatus, a user selects a part to be assigned to the user themselves. When the selection of the assigned part is completed, the ensemble is started. Then, the user can participate in the ensemble by performing an input operation based on the assigned part.
[0004] The game apparatus, however, can merely provide the audio output of the composition performed as an ensemble from, for example, a pair of loudspeakers provided in a monitor. Thus, even a composition performed as an ensemble may lack variety, as compared to other types of sound outputs.
[0005] Therefore, it is an object of an exemplary embodiment to provide a storage medium having stored therein an information processing program capable of a wide variety of sound outputs, and an information processing apparatus, an information processing system, and an information processing method that are capable of a wide variety of sound outputs.
That does sound like Wii Music to be fair, and the theory was backed up by these patent images that show the GamePad and other controllers being used as musical instruments:
What do you think?
Via Nintendo Life.