Why Awesome Games Done Quick is Such a Joy To Watch
STARTING SCREEN | Speedrunning has its own language, and Games Done Quick over the years has only added to that vocabulary.

This article first appeared on USgamer, a partner publication of VG247. Some content, such as this article, has been migrated to VG247 for posterity after USgamer's closure - but it has not been edited or further vetted by the VG247 team.
Starting Screen is the USgamer staff's weekly column. Check back every Monday as we share our thoughts on the news as well as game music, recent movies, and more.
I love watching speedruns. There's something cool and calculated about the quiet finesse speedrunners are able to sprint through games, whether they utilize game-breaking glitches to do so or not. It's an exhilarating practice, watching players bend and break the games you know and loved at a once-glacial pace.
That's because every speedrun has its own language. An all-bosses speedrun will be different from the players who trot through a game to exploit and even skip certain bosses, for example. A Super Monkey Ball run won't require the same interactive gymnastics as a 20-minute run of 2017's Prey either. Every speedrun is different. Player by player; game by game; requirement by requirement.
All week long, Awesome Games Done Quick is starting the new year with style in its first big charity event of 2018. There are dozens of speedruns lined up for the event, and I'd be lying if I said I wasn't glued to my monitor with a schedule perpetually open in another tab. (You can find a list I made of highlights elsewhere on the site.) Awesome Games Done Quick biannually dominates my viewing schedule for a short amount of time, along with other Games Done Quick events.
And it's always over before I know it; gone just as quick as it began in the wee hours of the morning.
I've been wondering what it is about speedrunning and Games Done Quick's showcase of it specifically that keeps my focus. I believe it's a combination of things. It's the speedrunning itself, of course, but it's also the event of it all. The calm play-by-play a friend of the speedrunner is usually giving from the couch behind them. The sometimes competitive speedruns, where two players race each other to the finish. The sweet messages donors leave, like in this week's event that benefits the Prevent Cancer Foundation where donors' personal stories of loved ones battling cancer are honored live on stream. There's the event that frames it all: a lowly banquet hall in a random hotel somewhere, where other people are resting and unaware of one of the largest charity events in gaming steadily accruing millions in donations just a few floors below.
Awesome Games Done Quick is entertaining because it is all of those things at one time, in one place. It's an event. It's a community. It's a charity drive. It straddles the line between personal streaming and event showmanship. Speedruns are, dare I say it, a little more accessible to watch than typical competitive-minded esports because they don't require a whole lexicon of knowledge to understand what's going on. They're an accessible sport on its own: the only thing you need to know is this person is going to be playing this game hella fast, and they'll go to absurd, sometimes game-breaking lengths to do so.
It's the reason why when Awesome Games Done Quick rolls around, nearly everyone I talk to is watching it. Even my partner, who doesn't really care about games, turns it on as we're going to bed. It's at once the perfect background noise, and the thing your eyes and ears perk up to when a game you're interested in comes on. Awesome Games Done Quick is a delight to watch because it has something for everyone.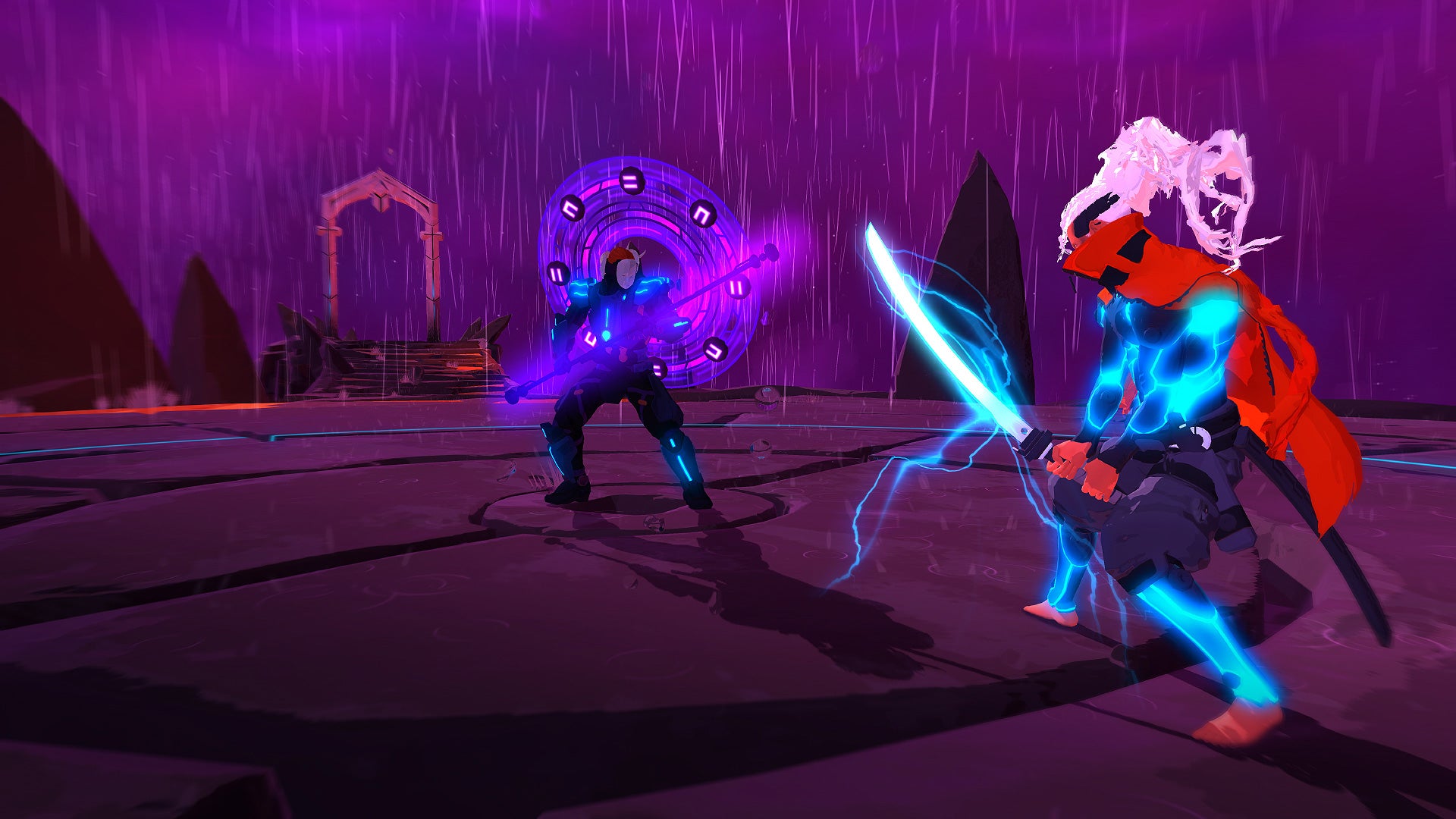 Looking Ahead to the Rest of the Week
It's definitely a slow month until Monster Hunter: World, Dragon Ball FighterZ, and Dissidia Final Fantasy NT arrive in the last week or so. In the meantime, it's a week stuffed with Switch ports and not much else!
More Indie Games on Switch: On January 11, widely adored indie games Super Meat Boy, The Escapists 2, and Furi will be coming out on Switch. They're only the latest independent games to join the platform.
Possible Nintendo Direct: There have been unsubstantiated whispers of a Nintendo Direct coming this week, potentially for Thursday, January 11. Who knows if these rumors will end up being true (according to Nintendo's time table, it's about time for one).
Nadia's Note Block Beat Box: Desert from Terranigma
If you've been following the exciting adventure that is my life, then you might know I received the classic SNES RPG Terranigma as part of a Christmas gift. Not an official cart, mind you, since the game never came to North America. Rather, a reproduction cart. It's still satisfying to plug that bad boy into an actual SNES and play it on a CRT set, let me tell you.
Terranigma's soundtrack isn't as celebrated as Final Fantasy VI's or Chrono Trigger's, but it's nothing to pooh-pooh, either. In my opinion, the adventure contains one of the eeriest music clips ever composed for a RPG: The simply-titled "Desert." This 13-second clip consists of a high-pitched, undulating note against a lonely backdrop. It still makes my skin prickle, especially in context of the game's story: You tend to hear the "song" in barren, lonely places devoid of hope, light, and life.
Incidentally, I first played Terranigma around the time of the 9/11 attacks, so hearing "Desert" in the same time frame didn't make me feel particularly relaxed about the future.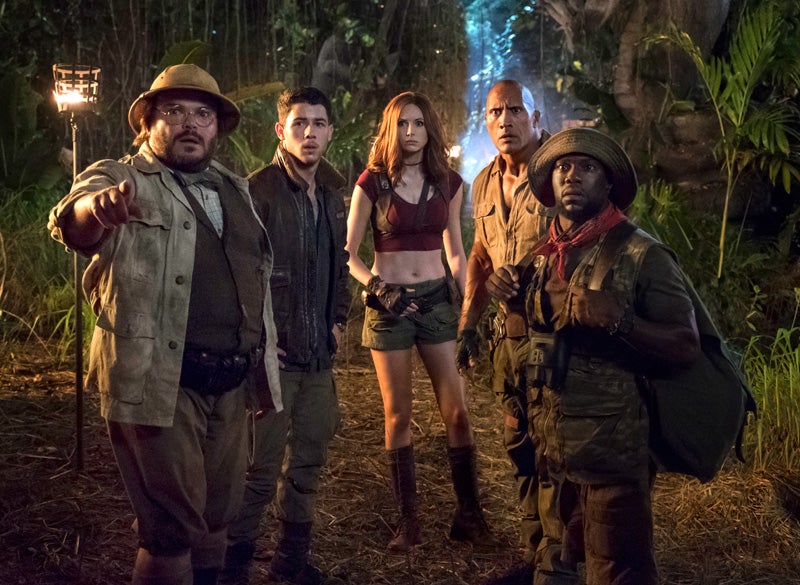 Mike's Media Minute
Star Wars: The Last Jedi stomped over the holiday season to the tune of $572 million domestic and $1.2 billion worldwide. It's run isn't over yet, but it looks like the film will end up over The Avengers, but under Jurassic World in the all-time domestic chart. Worldwide, it might end up beating Beauty and the Beast, making it the highest-grossing film of 2017 domestic and worldwide.
The real story though is Jumanji: Welcome to the Jungle. The action-comedy didn't have much in the way of expectations, but it ended up being solid counter-programming to the darker The Last Jedi over the holiday season. Audiences turned out, bringing Jumanji to $244 million domestic and $519 million worldwide. For distributor Sony Pictures, this is a big one. At $300 million domestic, Jumanji would become the best performing film in the studio's history that isn't Spider-Man or James Bond. That would slot the film in at #6 behind Spider-Man, Spider-Man 2, Spider-Man 3, Spider-Man: Homecoming, and Skyfall. If it can find $5 million more, it takes the #5 spot from Skyfall.
Jumanji.
It's just one more breakout for an interesting year. Jumanji: Welcome to the Jungle joins Get Out, Wonder Woman, and Stephen King's It as breakout films for 2017. Sony is assuredly already planning further sequels and I wouldn't be surprised if they took a shot at rebooting the science-fiction spinoff Zathura with a similar concept.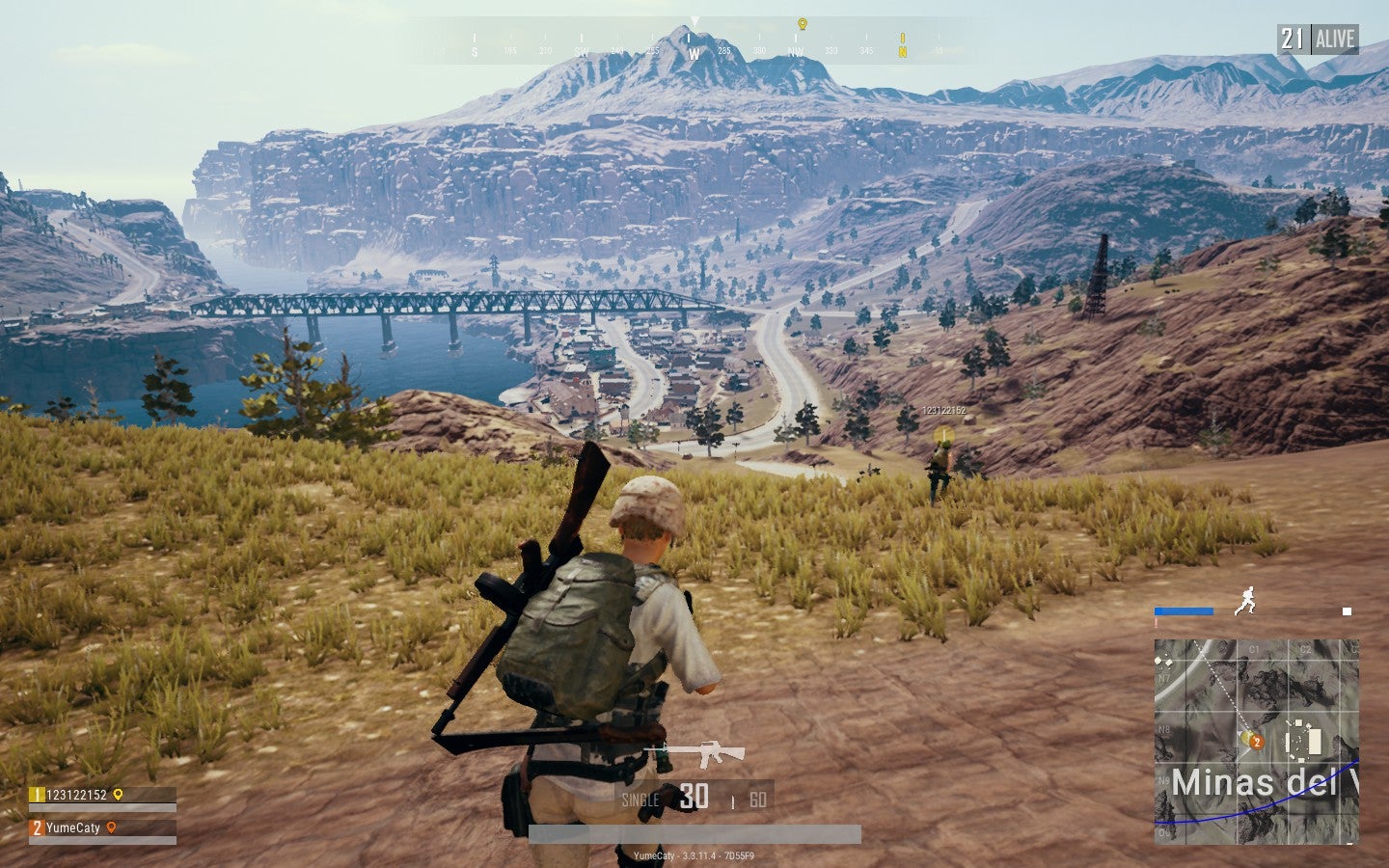 This Week's News and Notes
Podcasts: Last week saw the return of both our podcasts for 2018. On The USgamer Podcast, myself, Nadia, and Mike talked about all the games we played during our holiday break. Meanwhile Axe of the Blood God saw Nadia and Kat talking The Witcher 3, Final Fantasy IX, and much more.
In case you didn't read the big thing I wrote above, it's Awesome Games Done Quick (AGDQ) week! AGDQ is a biannual event from Games Done Quick, where players speedrun games in seemingly impossible ways and raise loads of money for charity. You can see our highlights from the week-long event here, and watch it too.
Last week we ran a lot of stories looking ahead to 2018. We made wishlists for what we hope is in Microsoft, Sony, and Nintendo's futures. We listed our most anticipated games of 2018, both of the triple-A and indie variety. And we declared the trends that will no doubt dominate the year, from PUBG having to prove itself to Mega Man's heroic return. You can read those and more on the site.
PlayerUnknown's Battlegrounds (PUBG) on Xbox One got another patch, this time fixing some frame rate issues. Bless.
Speaking of PUBG, the diet-Overwatch game Paladins is the latest to implement a battle royale mode, and they even lifted the Battlegrounds name for it.
Looks like the Nintendo Switch has already outsold the Wii U's lifetime sales in Japan in just 10 months. That's wild, and it shows the power of strong exclusives in a console's debut year. (Comparitively, the Switch's debut year had The Legend of Zelda: Breath of the Wild, Mario Kart 8 Deluxe, Arms, Splatoon 2, and Super Mario Odyssey while the Wii U had... New Super Mario Bros. U and The Wonderful 101 in its first year.)

Completely unrelated to video games, I watched all of the new Masaaki Yuasa series Devilman Crybaby in a feverish two sittings (a sorta-reboot of the 1970s anime and manga Devilman). I'm happy to report that it's excellent (minus two fumbled episodes), and may be my favorite anime I've seen since season one of Sound! Euphonium. Whether you're a fan of Yuasa's other incredible work (The Tatami Galaxy and Ping Pong: The Animation are absolute musts for animation fans), the original Devilman, or killer soundtracks, there's something for everyone.

Fair warning though, it is quite violent and graphic in a sexual nature, so stay away if that is not your jam. You can find the 10-episode series streaming in its entirety on Netflix. As a bonus too, film distributor GKIDS recently acquired three of Yuasa's feature-length films: Mind Game, and two from last year that have yet to reach North America at any capacity, The Night Is Short, Walk On Girl and Lu Over the Wall. It's a good time to be a Yuasa fan.
Shaun Escayg, creative director and writer behind Uncharted: The Lost Legacy, is leaving Naughty Dog after seven years. On Instagram, he teased an Avengers logo, meaning he might be moving onto one of those Avengers games in-development.
In Overwatch news, Mercy got a nerf... again. Just in time for the Overwatch League to kick off this month.
The Miiverse may be dead, but this archive lives on.
And that's it! Look forward to the rest of the week as we gaze back at 2017 a little bit more, and beyond!