What's Your Favorite Video Game Vehicle?
COMMUNITY QUESTION | Days Gone has drifted onto PS4 with its motorcycle steed, so let's talk about some other vehicles we love from games.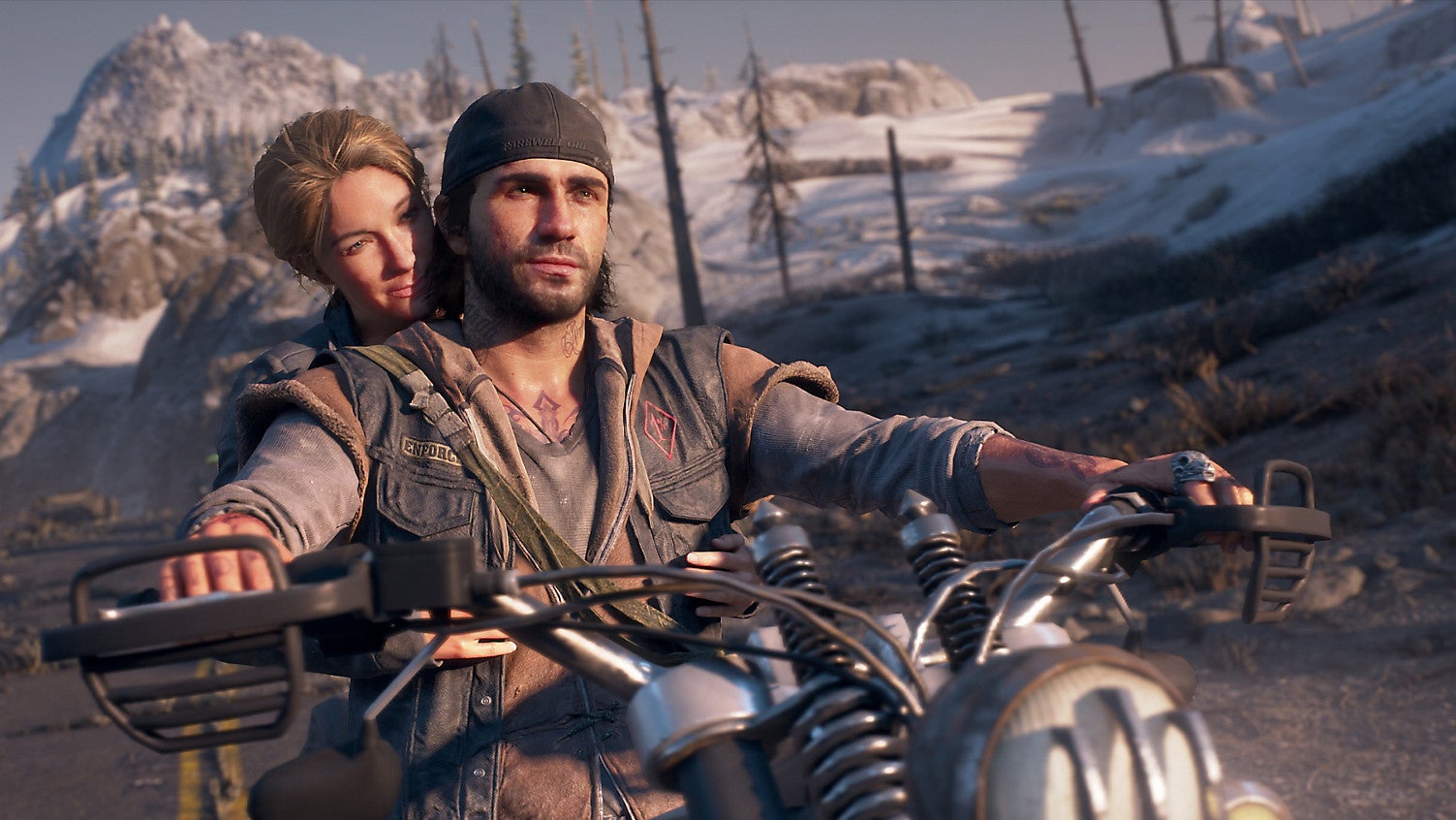 This article first appeared on USgamer, a partner publication of VG247. Some content, such as this article, has been migrated to VG247 for posterity after USgamer's closure - but it has not been edited or further vetted by the VG247 team.
Today, Sony's latest big exclusive is out: Days Gone. It's a post-apocalyptic game where you play as a biker trapped in zombie-infested Oregon. One of its more unique aspects is the motorcycle you love and care for over the tumultuous journey. The bike is basically your best friend.
Okay, maybe we're overexaggerating, but the care you need to have for your motorcycle in Days Gone did remind us of all the great vehicles we've had across video games, whether they were noble giant chickens or a bus to tunnel through the underbelly of Tokyo. For this week's Community Question, let us know in the comments: What's your favorite vehicle from a video game? (Animals are totally allowed for this answer!)
Mike Williams, Reviews Editor
Y'all ever met my man Yoshi? He's one of my favorite Mario characters period, but he works for this because, occasionally, they strap a saddle to Yoshi's back and ride him like he's a beast of burden. The absolute gall of these people for the Mushroom Kingdom. Yoshis aren't here to save you. Why don't you let a species live without getting them all wrapped up in your wars?
Oh, actual vehicle? Uhhh, maybe the Panzercycle from Mercenaries 2.
Matt Kim, News Editor
When I think about the most fun I've had with a vehicle in a video game, it has to be the M12-FAV, better known as the Warthog from the Halo franchise. Those floaty ATVs might actually be really bad cars, but they make for some good times in a video game.
For anyone who hasn't yet experienced the joys of driving a Warthog, the experience is analogous to driving in snow, only it's not snowing. It takes an actual amount of time to get used to these vehicles, but once you do they are absolute bangers on a multiplayer map.
I remember times when my friends and I would be playing at LAN parties and we wouldn't even fight one another. We'd just hop in a big map like Coagulation or Headlong and just start up our own Warthog derby. Here's Top Gear's Jeremy Clarkson talking about the Warthog, because why not?
Caty McCarthy, Features Editor
The answer here is obvious: a horse. I love the horses in Red Dead Redemption 2, and through my journey, I grew to really care for my horse Smokey. (He was gray!) But one day, Smokey died. I tried to jump on a train, and it went horribly; I was seriously injured, and my horse died before I could douse it in horse reviver. I lost my most trusted steed, and it broke my heart. In the aftermath, I tried to rob some random passerby to get their horse, which only started way more drama and put a huge bounty on my head because, inevitably, I killed quite a few people to enact my horse theft.
In the end, I couldn't keep her, but I sold the horse for a pretty penny. Eventually, I rode to Saint Denis on a back up horse and bought an Arabian. And until the end of the game, that Arabian was at my side, with a boring name (Chocolate) to boot. The horse is my favorite video game vehicle because in the best cases, they're also a trusted companion. I love a good video game horse. And sorry, I actually like the Batmobile tank battles in Arkham Knight too.