What's Your Favorite In-Game Costume?
COMMUNITY QUESTION | Happy Halloween! Let's talk video game costumes and skins.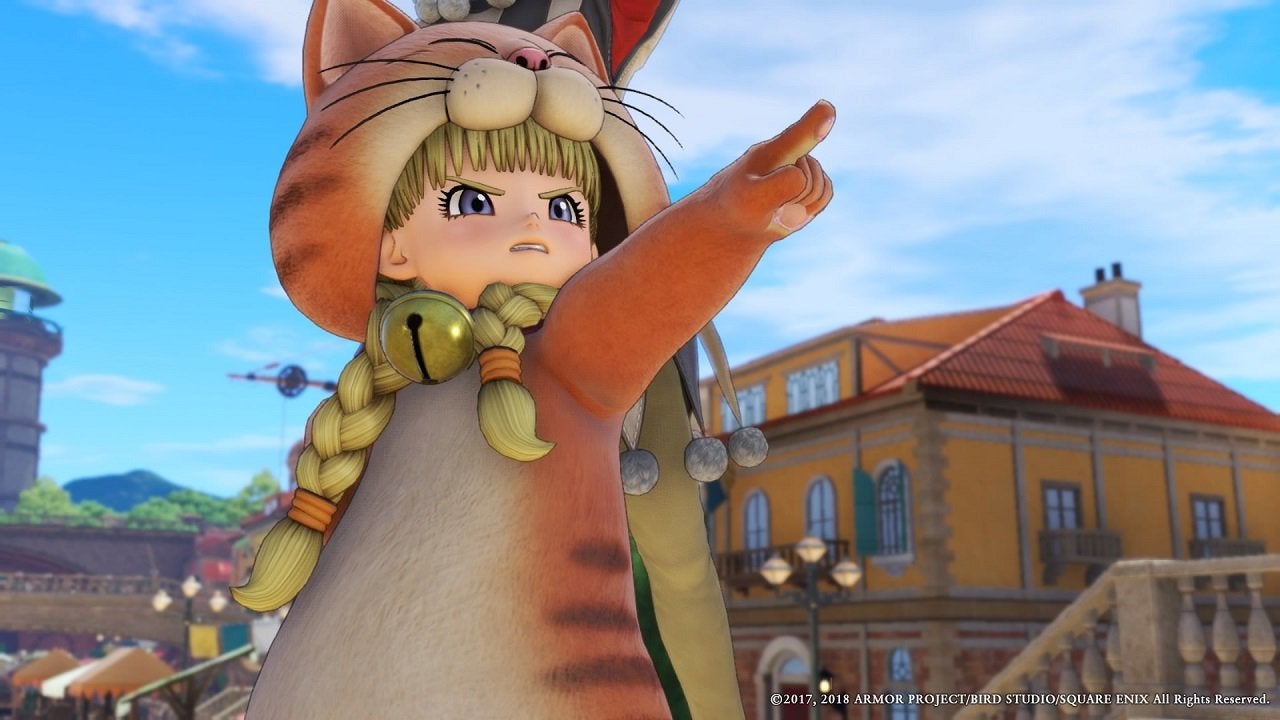 This article first appeared on USgamer, a partner publication of VG247. Some content, such as this article, has been migrated to VG247 for posterity after USgamer's closure - but it has not been edited or further vetted by the VG247 team.
Next week is Halloween, which means this week is our last Halloween-themed Community Question. But don't be sad, we'll be back to normal-CQs starting next Friday!
Anyway, onto the final order of business. I'm sure most people here have dressed up as a video game character at some point in their life, so let's turn the discussion to our favorite times video game characters have dressed up in their own games. Let us know in the comments: What's your favorite in-game skin or costume?
Eric Van Allen, News Editor
I'd love to shout-out some Tony Hawk alt-characters or the comic look from Marvel's Spider-Man, but my favorite are my hats. My many, many hats in Dota 2.
I have a problem, and that problem is called "4,000 Hours Played of Dota 2." So when I tell you that my favorite cosmetic, costume, skin, whatever, is a special chest piece for the hero Spectre that I received as a random drop at The International, from the First Blood drawn in the final game of the grand finals of Team Liquid's incredible win over Newbee, that might sound strange to you. But imagine you caught the winning touchdown pass at the Superbowl, and could then wear that pass at future football games, like some medal to honor that you didn't achieve but still feel part of nonetheless. I love my dumb, expensive esports cosmetic. Oh, and the Brolaf skin for Olaf in League of Legends is still pretty great.
Nadia Oxford, Staff Writer
I'm a big fan of Veronica's cat costume in Dragon Quest 11. It's just adorable, and it looks cozy as hell. I also love how you gain it through a semi-hidden quest that pits two merchant brothers against each other in a bidding war. I don't know if I permanently damaged the relationship between them by encouraging the war. Heck, if they went Cain and Abel on each other as soon as my back was turned, that's not my business. I got my kitty cat suit; that's all that matters.
(It even has a bell! A giant bell!)
Caty McCarthy, Senior Editor
I love the Halloweentown costumes Sora, Donald, and Goofy wear whenever they're in that world in Kingdom Hearts 1 and 2. They're great. Honestly, I wish Kingdom Hearts 3 had more memorable alternate-outfits for being in specific worlds. The only one I can remember are the ugly Monsters Inc. ones. It's crazy that game came out this year, right?