What will David Goldfarb do after Payday and Battlefield?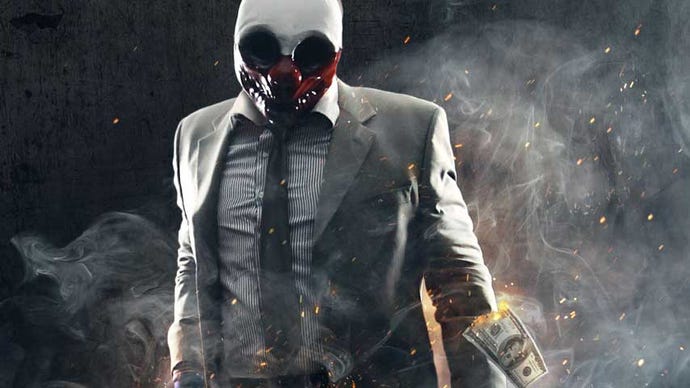 Overkill Software and DICE veteran David Goldfarb has struck out for independence.
The Payday 2 game director has left overkill Software after almost two years, telling Polygon he has founded a new independent studio in Stockholm.
The move is apparently amicable, with Goldfarb commenting that he believes Overkill is "well positioned to succeed". The designer seems to have been motivated by a desire for greater ownership of the projects he works on.
"I knew that at some point the thing that I always wanted was to make my own thing. It doesn't matter who I work with: the desire was never to make other people's games, no matter how good they are," he said.
"Companies make you less than you are the bigger they are. That's just a rule. They're not evil, that's just how they are, it's like a physics lesson.
"I never wanna really do that again, big teams. And there are a lot of reasons for that. Even when I was doing it it felt fucking fraudulent. And there are people who are totally valid in that context but if you're a journalist or a game designer who thinks the thing that matters the most to you is you need freedom, and I think I'm one of those people, then eventually the world will decide or you will decide, there is no other thing. It will happen one way or another."
Now, Goldfarb feels it's the right time to get out there and start "doing this myself and not deferring that desire because it's scary".
The new studio doesn't seem to have a name yet, but does have four staff and a direction - away from triple-A, where he's spent ten years working on projects including Mirror's Edge and Battlefield 3.
"I just want to find genres that I can subvert. To do that I can't be working for people in the way that I was, I just don't want any of that shit," Goldfarb said, going on to say he won't be leaping on current indie trends like MOBAs, comic book styled art and pixel art. An RPG is on the cards, though.
The full article, accessible through the link above, contains some quite personal musings on personal creation in games development, and is well worth a read.
We liked Payday 2 a lot here at VG247, and we've always been quite fond of Goldfarb, too. All the best for your new endeavour, sir!