What are you playing this weekend?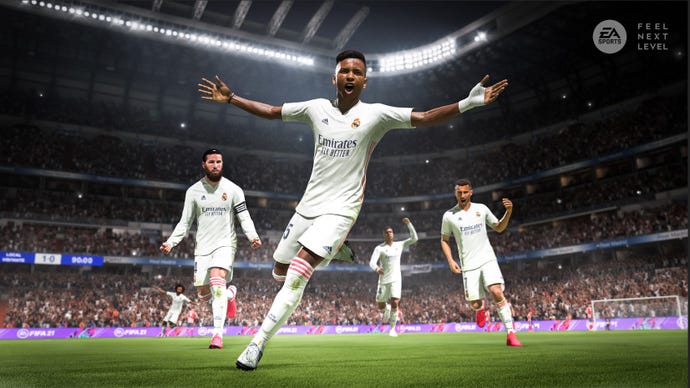 Time to put the work week behind us, kick back, and enjoy some lovely video games.
The weekend is here folks, and you know how you want to spend it: playing video games. We know that's what we want to do, anyway.
As usual, adulting will come into play this weekend, because some things just can't be accomplished during the week. Like buying a new dishwasher. That's never fun. Or maybe it is! We'll have to wait and see.
There's also the matter of a favorite Uncle's birthday, a baby shower, and a niece's graduation to attend, television shows to catch up on, plus the usual yard work, and also cleaning the home up so someone doesn't call those ladies from How Clean Is Your House? over to our place.
While it may seem like a busy weekend, in between the chores and fun engagements, there will still be plenty of time to get our game on.
Here's what we've been playing and are planning to play this weekend.
Dorrani Williams, Video Producer – Knockout City
The burnt out from last week has ended and I'm back to the addiction that is gaming.
I said last week I was going to give Hunt: Showdown a go, I did and it's alright. I think I was looking for something closer to Escape from Tarkov and Hunt just falls a bit short but it's no big deal. I still enjoyed it.
This weekend I'm playing Knockout City. I recently made a video about it just saying how much of a surprise it was to me. It's fun just chilling with some pals in a casual-competitive dodgeball game and I think it'll be enough to get me through to Ratchet and Clank: Rift Apart release date.
Definitely check out Knockout city if you haven't already.
http://www.youtube.com/watch?v=Jmliox1trPQ
James Billcliffe, Guides Editor – FIFA 21
My backlog has wedged itself into that paralysing position where I can't quite bothered to start anything, but there's too much incredible stuff in there to justify purchasing something else - regardless of how temptingly discounted it is.
When indecision beckons, it's easiest to slip back into those ol' faithful games that you can switch your brain off with, and for me, that's FIFA 21.
I'm not talking about the terrible Ultimate Team mode that's only good for an aneurysm and emptying your wallet, but the equally terrible Career Mode, that through years of neglect from EA Sports has become the most unbalanced and unrealistic sim that for some reason I'm happy to play pretty much every single day.
I think there's just something comforting about the familiarity of the format and the everyday fantasy of playing with your favourite teams - even if every third game finishes 8-4.

Rebecca Jones, Guides Writer — chippin' away at my endless backlog of games
It's suddenly become hot as balls here in the UK this week, and as much as I want to play around with my shiny new copy of The Sims 4: Dream Home Decorator, or hunt out a few more secret endings in the Monster Prom games, or even finally finish Danganronpa — I can't quite stand the thought of spending much time with my overheating laptop perched on my knee. If I want to game this weekend without broiling myself alive, clearly I need to turn to my consoles.
Luckily, I have a vast collection of half-finished console games that will presumably be thrilled to see me return from my long winter love affair with my toasty-warm PC. Maybe it's time to finally get back into Haven — the couch co-op game my partner and I were enjoying enough that we invested in a proper second controller for the Switch… and so naturally haven't played once in the six weeks since that arrived. Or I could dust off my PS3 and once again have a mooch around New York City in LEGO Marvel's Avengers — a game I bought upon its release in 2016 but only started making real progress in during the long lockdowns of 2020.
Those are just two of the dozens of games currently giving me the side-eye from atop my pile of shame. To be honest, though, as long as I somehow manage to stay hydrated this weekend — and maybe even manage to find a shady spot in the garden to enjoy the good weather while it lasts — I'll call that a win.
Sherif Saed, Staff Writer – Necromunda: Hired Gun (PC)
I recently finished our review of Necromunda: Hired Gun on PC. Unfortunately, we received the review code fairly close to the embargo date, so I ended up mainlining the campaign to try and finish it and deliver the review on time.
This meant that I only checked out a few of the game's side-missions, but this weekend, I want to try and see more of them. Hired Gun's expansive levels are one of its greatest qualities, and I wouldn't mind going back there to explore them some more and blow off a few more heads.
This should give me a good influx of cash, which I am going to spend on maxing out all my augmentations, as well as those of my mastiff. I may even start another playthrough on a higher difficulty to see if combat could get more interesting.
I doubt any of that will change my mind about Necromunda: Hired Gun, but I am not quite done with it just yet.
Stephany Nunneley, News Editor - Frostpunk, Little Nightmares
I have always wanted to give Frostpunk a try, since everyone I know who has played it enjoyed their time with it. But my backlog is rather embarrassing, so I didn't want to add another game onto the pile. Well, thanks to the Epic Games Store giving Frostpunk away this week, I figured I would go ahead and bite the bullet. Instead of just adding it to the pile, I am planning on giving it a go this weekend.
Another game like so many others on my "to play" list is Little Nightmares. It too was free for a time last weekend on Steam, so I grabbed it. I really like the sound of this one, and everyone raves about it, so I will likely play it first. Maybe. It honestly depends on the mood I am in when I finally have a chance to sit down in front of the PC this weekend.
Tom Orry, Editor-in-Chief – Very Very Valet, Nintendo Switch
I've been messing about with my son on Very Very Valet, a fun multiplayer game in which you play car valets. This isn't really a job that many UK people will be familiar with outside of films, but essentially you must park the cars of people attending a restaurant or club, then retrieve them when they leave. Obviously, being a video game aimed at creating the most fun possible, things are not played as a simulation.
After picking a larger-than-life muppet-like character, you and a friend (up to four people can play) must take on the game's exaggerated physics and bizarre environments to get the cars where they need to be by any means necessary. If that means sending a car flying with a car launcher or driving straight off the top of a restaurant roof in order to deliver a car on time, so be it. It's all part of the fun, and what makes Very Very Valet a great game to play with the whole family.
That's what we are playing this weekend in between doing everything else. What are your gaming plans? As always, we'd love to know what you are playing.