What a level 40 Destiny: The Taken King character looks like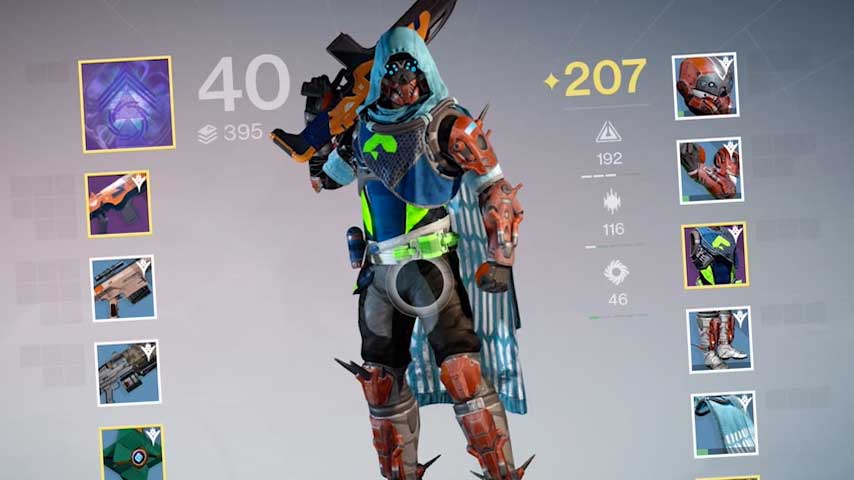 Destiny: The Taken King will grant your Guardian more power than ever before. Take a look at the sort of armour, weapons and equipment that will be available to you.
When Destiny: The Taken King launches on September 15, the only thing standing between you and the new level cap of 40 is XP gain. When Arekkz visited Bungie this week, he was granted a peek at what his character would look like if he had accumulated all this XP.
After just one day's play he managed to collect a hodge-podge of equipment from random drops, all of which was better than his old Legendaries despite being Rare quality.
This is the sort of stuff we'll likely be wearing at the end of day one. Note that hitting level 40 is just the start of end-game; now that you can equip loads of high-level gear, it's time to go out and find Legendaries and Exotics, Infuse your equipment to make it more powerful, and eventually push your Light level up as high as you can.
Sadly, I don't think Arekkz will be keeping his level 40 Hunter; when we visited Bungie for House of Wolves we came home to find all our goodies stripped away. Oh well! It looks like there'll be plenty waiting for us when the expansion arrives.
Heaps of new Destiny: The Taken King info dropped in today's livestream, by the way.