We're streaming No Man's Sky gameplay - watch us farm for Atlas pass materials and try to earn enough moolah to upgrade our ship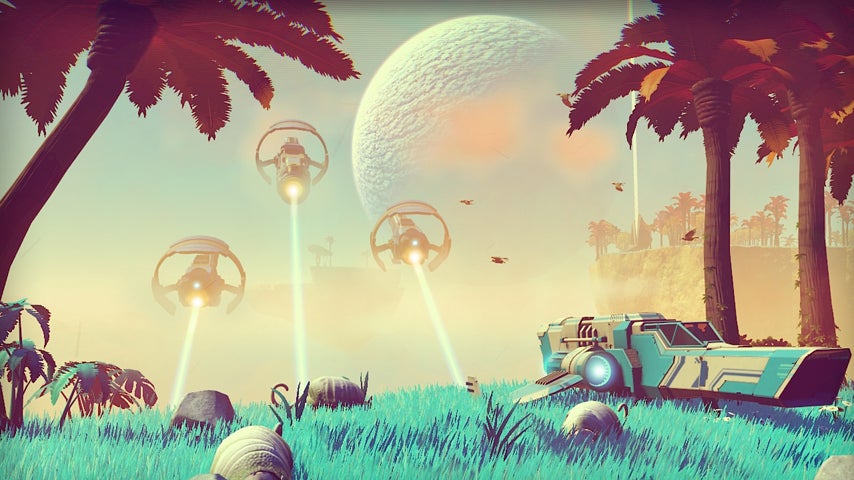 Shabana is hoping to upgrade her ship and her Exosuit today. Will she make enough units to accomplish her goals?
Watch live video from vg247 on www.twitch.tv
We're livestreaming some No Man's Sky for everyone to watch, this time out Shabana is on an upgrade mission.
She also found a blueprint for the v1 Atlas pass. What sort of goodies are hidden behind the various doors or packed inside the storage containers throughout the game? Hopefully, something cool, and once one of these infinite-use key card is created, we'll find out.
If you are playing the game and need a bit of help, be sure to give our guide a look. It's got everything from quick tips and tricks, to full on material farming guides.
The stream starts soon, so grab a cup and a snack before you tune in. And wish her luck.