We're streaming Final Fantasy 15 in the run up to a level 52 boss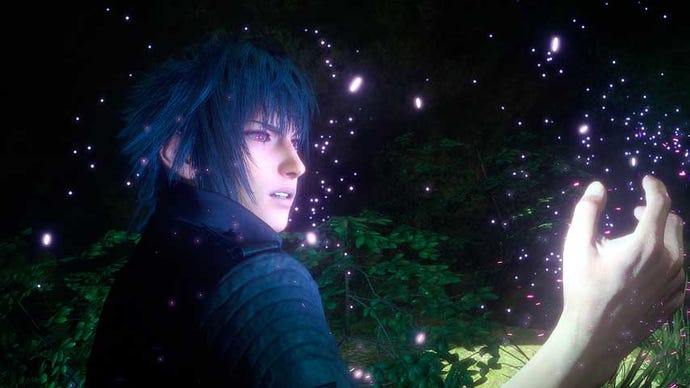 Final Fantasy 15 is throwing some challenges at us, so let's put in the leg work and get ready for a heck of a fight.
Watch live video from vg247 on www.twitch.tv
Today in our Final Fantasy 15 adventures, Shabana's got some serious levelling to do. There's a level 52 boss around the corner, and she needs to put in some hard yards, first.
With a bit of luck she might even face down the beast today, but don't count on it - and luckily there's plenty of fun ways to occupy yourself in Final Fantasy 15 while you grind.
If you're new to the stream and to Final Fantasy 15 in general, did you know XP doesn't count until you "bank" it? Depending on where you sleep, you can earn some tasty bonuses, and some of the better recipes will add their bit, too.
I learned this and much from Alex's list of essential Final Fantasy 15 tricks you should know before starting, part of his growing Final Fantasy 15 guide.
Anyway, enjoy Final Fantasy 15 with Shabana today.