This week's best gaming deals: Xbox One X bundles, gaming headsets, Metal Gear Survive, more
Welcome to yet another week's worth of the best gaming deals found on our journeys across the vast wastelands of the internet.
As usual, we've got deals that'll work in the UK, deals that'll work in the US and some deals that will work in both the UK and US, as well as presumably many other places. Let's get started.
UK & US Deals
Humble's latest bundle, the 'Brawler' bundle, gathers up a bunch of the very best of outlandishly weird, mostly anime-themed fighting games and brings them to you at a bargain price. Here's what the whole bundle is like.
Pay what you want
Guilty Gear XX Acore Core Plus R
BlazBlue: Continuum Shift Extend
Skullgirls
Pay more than the average
Arcana Heart 3 LOVE MAX!!!!!
Street Fighter X Tekken
Pay $9 (around £6.51) or more
Guilty Gear Xrd -SIGN-
Rivals of Aether
Pay what you want for the Humble Brawler Bundle
Green Man Gaming is launching its brand new 'March Madness' sale. Perhaps not the most original title for a sale in March, but hey, you can't win 'em all. The sale features new deals every 24 hours so it's worth checking back repeatedly.
March Madness sale from Green Man Gaming
Head to Fanatical at the moment and you can take advantage of the site's latest Nemesis Bundle. The sixth, in fact, which you can tell from the title - Nemesis Bundle 6. What a world. Anyway, the first tier gets you games like Kathy Rain and Super Mega Baseball and the more you pay, the more games you'll be getting.
Nemesis Bundle 6 from Fanatical
Back to Humble one more time now, as the site is offered up some limited time sale ranges on games from Activision and Sega. Those two ranges feature everything from Alien Isolation with 75% off to Vampire The Masquerade Bloodlines for £3.74. There's a lot to comb through, so it's worth taking a look.
Activision Sale from Humble Store
Sega sale from Humble Store
UK Deals
Bayonetta made her moderately insane return this past week with a double bill of a debut on the Nintendo Switch. The boxed copy of Bayonetta 2 comes with a download of the original game as well, and if you'd like to pick up a copy, it's currently just shy of £40 at SimplyGames.
Bayonetta 2 (with Bayonetta) for Nintendo switch for £39.85 from SimplyGames
Let's be kind and say that Metal Gear Survive, so far, has failed to set the world alight with the hope of the Metal Gear franchise surviving any more post-Kojima entries. That said, predictably enough, it's discounted to £20 over at Base on consoles.
Metal Gear Survive on PS4 for £19.99 from Base
Metal Gear Survive on Xbox One for £19.99 from Base
Need amiibo? I know a guy. Just head to Argos and you can pick up a range of selected amiibo figures from as little as £2.99. The majority of the cheap ones will cost you £5 and include Shovel Knight, which should be enough to make you excited, really.
Various amiibo figures from £2.99 from Argos
The SteelSeries Arctis 3 gaming headset is one of the better reviewed headsets out there these days and right now, Box will sell you one of these in a variety of colours, including the limited edition red, for £50.
SteelSeries Arctis 3 gaming headset for £49.99 from Box
Over at GAME, you can currently pick up a bit of a bundle on a PSVR. Right now, £300 will get you a PlayStation VR Starter Pack - headset, camera and PSVR Worlds - along with copies of Resident Evil 7 and Starblood Arena as well as a two-month NOW TV pass.
PlayStation VR Starter Pack (headset, camera, PSVR Worlds) with Resident Evil 7, Starblood Arena and NOW TV for £299.99 from GAME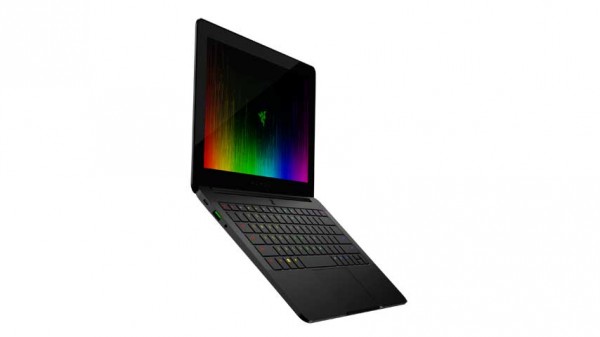 Razer is offering up a selection of discounts on its range of premium gaming laptops. You can get up to £350 off depending on which model laptop and spec setup you're after, with some freebies thrown in for spending so much.
Up to £350 off Razer Blade Laptops from Razer
US Deals
One of the better deals out there for Xbox One X consoles is over at AntOnline's eBay outlet, where you can get yourself and Xbox One X console along with a $50 Xbox Live Gift Card which you can spend on everything from games to movies, all for $450.
Xbox One X with $50 Xbox Gift Card for $449.99 from AntOnline
Alternatively, you can pick up the non-X model Xbox with a bunch of games for only $229. Over at Walmart, you can add an Xbox One S 500GB with Forza Horizon 3 and Hot Wheels DLC to your basket, then add Star Wars Battlefront 2 and GTA 5 and the whole selection will only cost you $229.
Xbox One S 500GB with Forza Horizon 3, Hot Wheels DLC, Star Wars Battlefront 2 and GTA 5 for $229 from Walmart
Nioh, Dark Souls' Eastern-themed cousin, is discounted down to $30 right now, in its 'Complete Edition' form. This game opens with you escaping the Tower of London with a sword, so that should tell you what you need to know about whether to buy or not.
Nioh Complete Edition on PS4 for $29.99 from Amazon US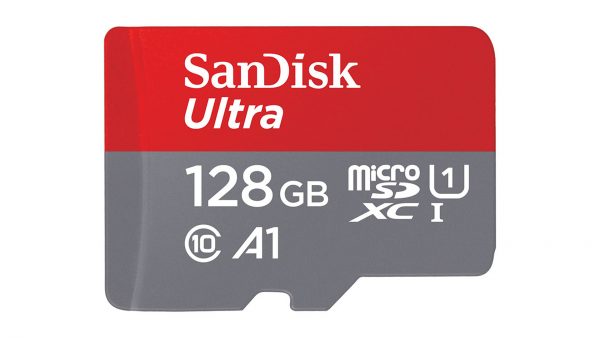 Need some extra storage space for you Nintendo Switch? How about far too much storage - like these SanDisk Ultra Micro SDXC cards from Amazon, which are down to $40 for a 128GB model or $63 for a 200GB model.
SanDisk Ultra 128GB Micro SDXC card for $39.99 from Amazon US
SanDisk Ultra 200GB Micro SDXC card for $62.99 from Amazon US
Elsewhere on Amazon, you can pick up Ubisoft's latest murderfest, this time with a distinctly deserty vibe, Assassin's Creed Origins on either PS4 or Xbox One for just under $30.
Assassin's Creed Origins on PS4 for $29.99 from Amazon US
Assassin's Creed Origins on Xbox One for $29.99 from Amazon US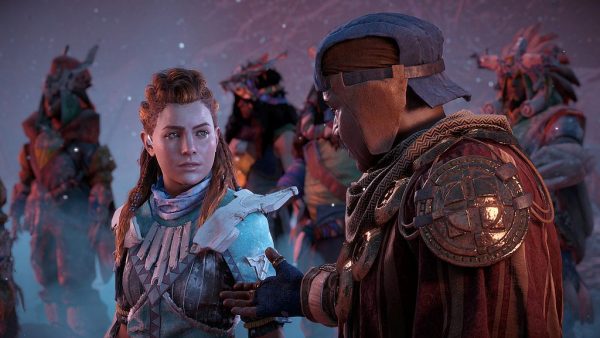 Last but not least, Horizon Zero Dawn's Complete Edition - a game which should probably be demoed in electronics stores for how good it can make HDR and 4K look - is discounted to $35 at the moment. If you're a PS4 or PS4 Pro owner, you probably need this one.
Horizon Zero Dawn: Complete Edition on PS4 for $34.99 from Amazon US
With that, we're done for another week. Keep in mind that deals, prices and availability can change at the drop of a hat, so apologies if you miss out on something you wanted. I'll be over at Jelly Deals, scouring the world wide web for more deals. Feel free to visit, or follow us on Twitter and give us a like on Facebook.
Did you know that Jelly Deals has a newsletter? It lets us bring the best deals directly to you each day. Subscribe here, if that seems like your kind of thing.