This week's best gaming deals: UFC 3, 4K OLED TVs, VIVE Pro, and more
It's end of the week time once more 'round these parts and once more, like clockwork, we've got another batch of the week's best gaming deals to check out.
As usual, we've got deals that'll work in the UK, deals that'll work in the US and some deals that will work in both the UK and US, as well as presumably many other places. Let's get started.
UK & US Deals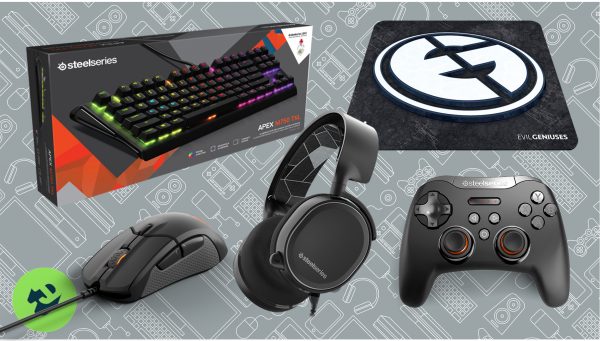 In case you missed it, SteelSeries has partnered up with Jelly Deals to give away a big box of PC accessory goodness worth over £380. To be in with a chance of winning, head to the link below and you can enter.
Win a big box of SteelSeries gear with Jelly Deals
Over at Humble, for a very limited time you can pick up a free PC copy of F1 2015 just because the folks at Humble are nice people and like giving gifts. Yours if you want it.
F1 2015 on PC for free from Humble Store
Time for another Humble Bundle, this time, of the Jumbo variety. The 11th Humble Jumbo Bundle features a stack of games and the familiar 'pay what you want' scheme. Here's how the whole bundle shakes out.
Pay $1 (£0.70) or more
Domina
Kingdom: New Lands
Rusty Lake: Roots
Pay more than the average
Tropico 5
Tropico 5 - Espionage
Tropico 5 - Waterborne
Orwell
N++
More added next week
Pay $15 (£10) or more
Obduction
Pay what you want for the Humble Jumbo Bundle 11
The current set of games in GOG's Weekly Sale range features everything from Double Fine classics like Day of the Tentacle, Full Throttle and Grim Fandango, to Cook, Serve, Delicious 2, Fez and Transistor, and much more. There's up to 85% the lot for the next few days.
Up to 85% off with GOG Weekly Sale
I've said this multiple times by now but I will definitely say it again - Titanfall 2 was great. It was slick, frenetic, the shooting felt great and you had a big, giant robot buddy to boot. The Ultimate Edition of the game is currently discounted to £5.25 for Xbox Live Gold members right now, or £8.75 for non-Gold members. You should get it.
Titanfall 2 Ultimate Edition on Xbox One for £5.25 / $7.99 from Xbox Live
Mirror's Edge Catalyst didn't exactly win over a lot of non-believers out there when it released, but at the very least it was a game with a lot of ideas and some serious style. If you never got around to checking it out, you can grab it for £3.99 as a PC download today.
Mirror's Edge Catalyst on PC (Digital) for £3.99 from Amazon UK
Sign up for a Humble Monthly subscription in March and you'll get yourself early unlocks of Mafia 3 with its DLC, God Eater 2: Rage Burst and Deus Ex: Mankind Divided. Not only that but, of course, you'll be getting a stack of other games at the end of the month, too. All that will cost you $12 / £10.
God Eater 2 Rage Burst, Mafia 3 with DLC and Deus Ex Mankind Divided for $12 / £10 with Humble Monthly
UK Deals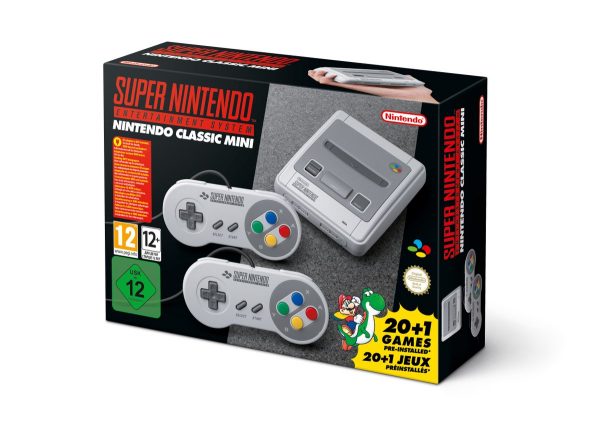 Look who's back in town - the Super Nintendo Classic Edition (or Mini SNES to most folks) is back in stock over at Zavvi, costing £79.99 and coming bundled with a set of Nintendo themed coasters, just for good measure. Get 'em while you can.
Super Nintendo Classic Edition with free coasters using code SNES for £79.99 from Zavvi
Now that Ubisoft is finally free from the constant, overbearing threat of a hostile takeover, why not celebrate one of the company's oldest figureheads - Rayman. Switch owners can pick up Rayman Legends Definitive Edition for £17.49 right now.
Rayman Legends Definitive Edition on Nintendo Switch for £17.49 from Amazon UK
It's only been out a month but already, EA Sports UFC 3 has seen a bit of a discount, cutting the price down from £50 to £34.99 on both console formats.
UFC 3 on PS4 for £34.99 from Amazon UK
UFC 3 on Xbox One for £34.99 from Amazon UK
Hey look it's old faithful, the LG OLED 4K, back once more with another discount that brings it down to £1500. This is not the first time this set has seen this discount, but it is still one of the most-recommended 4K sets out there, so any time it dips in price is worth mentioning.
LG OLED55B7V 4K HDR TV for £1499 from John Lewis
LG OLED55B7V 4K HDR TV for £1499 from Amazon UK
I may not be afraid of no ghosts but I am afraid of spending a whole heap of cash on a LEGO set, no matter how great they are. Enter this Ghostbusters LEGO Firehouse HQ set, which currently has 20% off at John Lewis. That's a great discount, even if the set will still cost you a cool £228.
LEGO Ghostbusters Firehouse HQ set for £227.99 from John Lewis
This Destiny 2 Ghost speaker that works with Amazon's Alexa-enabled devices seemingly keeps getting cheaper and cheaper. At the time of writing, the remaining stock of this one had fallen to just below £16.
Alexa-enabled Destiny 2 Ghost speaker for £15.75 from Amazon UK
US Deals
The brand new version of HTC and Valve's virtual reality offering, the VIVE Pro, is out sooner than most people would have expected. It's set to arrive on April 5th, bringing big improvements to image resolution, audio and comfort, among other things. It's up for pre-order now.
HTC VIVE Pro VR headset for $799 from Amazon US
This Xbox One S deal is fully loaded, to say the least. For $230, you'll be getting a 1TB Xbox One S console along with Sea of Thieves, Mass Effect Andromeda, Titanfall 2 and Star Wars Battlefront 2. That's genuinely a lot of gaming for the price.
Xbox One S 1TB with Sea of Thieves, Titanfall 2, Mass Effect Andromeda and Star Wars Battlefront 2 for $229.99 from NewEgg via eBay
Find out what the internet has been collectively buzzing about for the last month or so by grabbing a copy of Monster Hunter World on PS4 $45 at Amazon.
Monster Hunter World on PS4 for $44.99 from Amazon US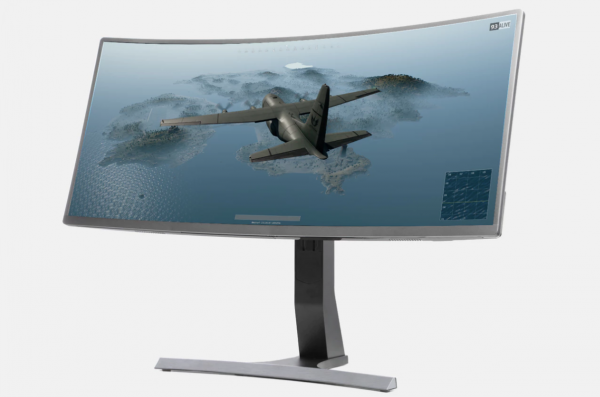 If you've been eyeing up a curved monitor for your PC setup but you like your screens to be abnormally large at the same time, look no further than Massdrop's current offer on a Vast 35-inch curved gaming monitor, available for $549.99, its lowest price yet.
Massdrop Vast 35-inch curved gaming monitor for $549.99 from Massdrop
There is a truly absurd amount of discounted DVD and Blu-ray box sets available from Amazon this week and let's face it, any excuse I have to mention Twin Peaks and its beautifully made third season box set is an excuse I will use.
Selected TV box sets from $8 from Amazon US
With that, we're done for another week. Keep in mind that deals, prices and availability can change at the drop of a hat, so apologies if you miss out on something you wanted. I'll be over at Jelly Deals, scouring the world wide web for more deals. Feel free to visit, or follow us on Twitter and give us a like on Facebook.
Did you know that Jelly Deals has a newsletter? It lets us bring the best deals directly to you each day. Subscribe here, if that seems like your kind of thing.