This week's best gaming deals: Super Smash Bros. Ultimate, LG OLED 4K TVs, PlayStation Classic, and more
We're back from EGX 2018, EGX Berlin is currently raging over in Germany and we're here right now to take a look at the best gaming deals from around the web. Let's do this, shall we?
As usual, we've got deals that'll work in the UK, deals that'll work in the US and some deals that will work in both the UK and US, as well as presumably many other places. Here we go.
Giveaway
>
The next big video game release is almost upon us - Assassin's Creed Odyssey is due out on October 5 and GamesPlanet is joining forces with Jelly Deals to offer up a handful of copies just in time for launch. To be in with a chance of winning either the Standard or Gold Editions, click the link below.
Win a copy of Assassin's Creed Odyssey on PC from GamesPlanet and Jelly Deals
UK & US Deals
Right now, you can pick up a PC copy of Hitman's Game of the Year Edition for £19 / $25 by going through Humble. Better still, owning a copy of the original game will unlock all the maps in Hitman 2 once that game arrives, offering up new features along the way.
Hitman Game of the Year Edition for £18.99 / $25.19 from Humble Store
Life is Strange 2 is finally here! If you're already committed to getting yourself the whole season, you can drop £26.39 over at Green Man Gaming and do just that this week. The discount is available for a limited time.
Life is Strange 2 on PC (Steam) for £26.39 from Green Man Gaming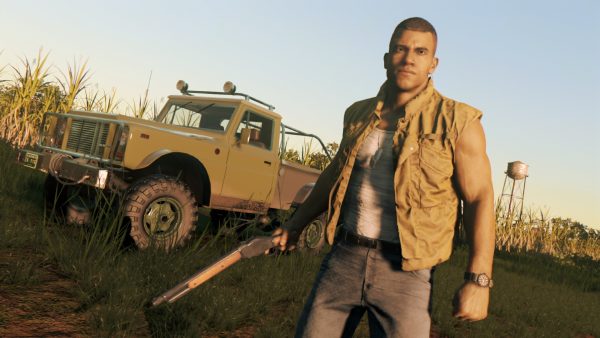 Aspyr - publisher of such Mac games as Observer, Layers of Fear, Mafia 3, and more, is the subject of Humble's current sale range. You can get up to 75% off those games as well as Borderlands 2, Bioshock Infinite, Fahrenheit, and more. You'll also get the Windows version of some games.
A week has gone by and somehow, the PlayStation Classic is still available to pre-order - at least from some retailers. Amazon has sold out, but here are a few places you can still get your pre-orders in.
PlayStation Classic for £88.95 from Base
PlayStation Classic for £89.99 from GAME
PlayStation Classic for $99.99 from Best Buy
PlayStation Classic for $99.99 from GameStop
For a few more days, Humble is offering up a big ol' bundle - filled with a whole lot of classic Sega games - to benefit SpecialEffect in time for the One Special Day charity event later this month. Here's what you'll get:
Pay $1 or more
Streets of Rage
Crazy Taxi
Binary Domain
OlliOlli 2: Welcome to Olliwood
Pay more than the average
Surgeon Simulator Anniversary Edition
GRID 2
Alpha Protocol
Operation Flashpoint: Red River
Pay $9 (about £6.85) or more
Stronghold Crusader 2
Guardian's of the Galaxy: The Telltale Series
Pay what you want for the Humble One Special Day Bundle
Voidu's extra 20 per cent off offer is still live, where entering the code PLAYHARDER will get you that extra discount off any game of your choosing, with big games included like Yakuza 0, Two Point Hospital, and more.
Extra 20% off using code PLAYHARDER from Voidu
If you're a reading type that would really quite like to become a coding type, Humble has a bundle that might just fulfil your desires. The Humble 'Learn You Some Code' bundle aims to do just that, with $463 worth of digital books up for grabs for a price of your choosing.
Pay what you want for the Humble Learn You Some Code Bundle
Time for a brand new Humble Monthly offering! This time around, signing up to the Humble Monthly for $12 / £10 will get you instant access to a copy of Overwatch, with a stack of other games headed your way on October 5th. Worth noting that a copy of Overwatch for $12 means this is the cheapest way to get a copy of the game since it launched.
Overwatch for £10 / $12 from Humble Monthly
UK Deals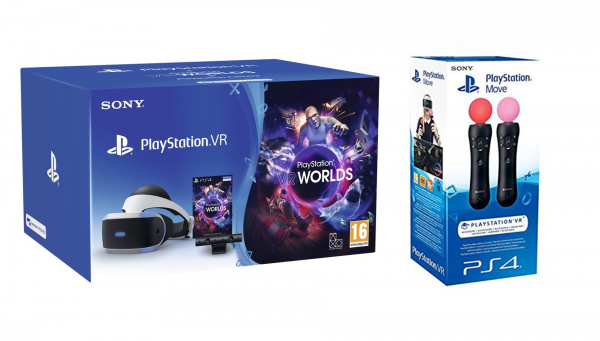 For those of you looking to get into all this virtual reality madness, Argos is offering up the best PSVR bundle we've seen in a long time. Head there and you can pick up a PSVR Starter Pack (which comes with the headset, a PS4 camera and a copy of PSVR Worlds) along with two Move Controllers and a free selected game, all for £230 while stocks last.
PlayStation VR Starter bundle with Move controllers and free selected game for £229.99 from Argos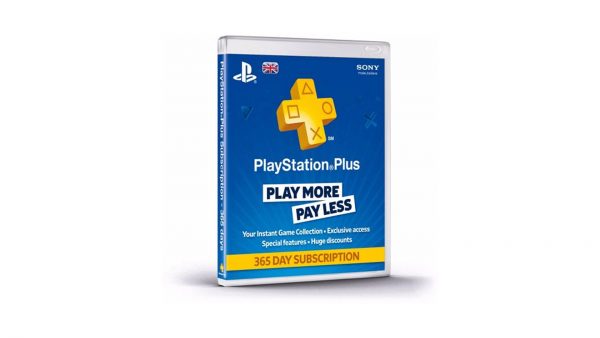 While you're there, you can also grab yourself a year-long membership to PlayStation Plus and get all your monthly complimentary games. ShopTo is selling a 12-month membership - which normally retails for £50 - for £35 for the time being.
PlayStation Plus 12-month membership for £34.85 from SgopTo
LG's B8 series of OLED 4K TV sets is one of the finest and most highly reviewed televisions available for consumer purchase. It's also regularly £2000. Not so right now, however, as Currys PC World is offering the set, along with a five-year guarantee for £1499 for a limited time.
LG OLED55B8PLA 55-inch 4K HDR TV for £1499 from Currys PC World
Acer's frankly massive 35-inch curved gaming monitor (which is a WQHD monitor, if you have a thing for acronyms) features G-Sync, a 100Hz refresh rate, a 4ms response time and a discount of £250 at the time of writing. Ooh, pretty.
Acer Predator 35-inch WQHD curved gaming monitor with G-Sync for £649.98 from Amazon UK
Flood your entire home life with technology by picking up this Logitech Harmony Ultimate Remote Control and Hub set for £89. It controls basically everything imaginable, including your robot friend Alexa if you let it. It's also discounted down from £230 which seems like an unreasonably expensive price for a universal remote.
Logitech Harmony Ultimate Remote Control and Hub for £89 from Amazon UK
Street Fighter 30th Anniversary Collection on Switch - which is to say, the good Street Fighter game on Switch, not the other one - is down to just under £25 via Base and if you like old school fighters, this one is pretty much a must-own.
Street Fighter 30th Anniversary Collection on Switch for £24.85 from Base
Tiny consoles are all the rage these days! If you wanted to get involved with what all the cool kids are doing, you can grab a SNES Classic now that they're back in stock at Amazon for £67. Then you'll be cool!
Super Nintendo Classic Edition for £67 from Amazon UK
Micro SD cards are versatile little magic sticks that can store everything from Switch games to entire movies to priceless, irreplacable documents. They're also super easy to lose because of the whole 'being tiny' thing. You can pick up a massive 200GB card for under £40 this week, too, which is nice.
SanDisk Ultra 200GB Micro SD card for £39.99 from Amazon UK
Despite Spyro's remastered trilogy set being delayed until later this year, you can flaunt your fandom this week with GeekStore's officially licensed collection of Spyro-themed merchandise, featuring everything from journals and pin badges to a genuinely troubling looking bag of incense cones.
Official Spyro the Dragon merch range from GeekStore
Onrush - may god rest its soul - failed to set the world alight earlier this year, but despite only being released in June, you can now pick up a console copy of the game for under £14 on either Xbox One or PS4. You should do that, too, because it's a fun game if you like driving, crashing and fun.
Onrush on Xbox One for £13.95 from eBay
Onrush on PS4 for £12.95 from eBay
That big box limited edition version of Super Smash Bros Ultimate is now £10 cheaper than it was before! Now, for £79.99, you can get a copy of the game along with a Smash GameCube controller and the GameCube adapter.
Super Smash Bros Ultimate Limited Edition for £79.99 from Amazon UK
US Deals
Sony's shiny new White Edition of its frustratingly named Gold Wireless headset - which, once again, is White and not, in fact, Gold - is up for order now at Amazon, costing $99.99 for the time being.
PlayStation Gold Wireless Headset White Edition for $99.99 from Amazon US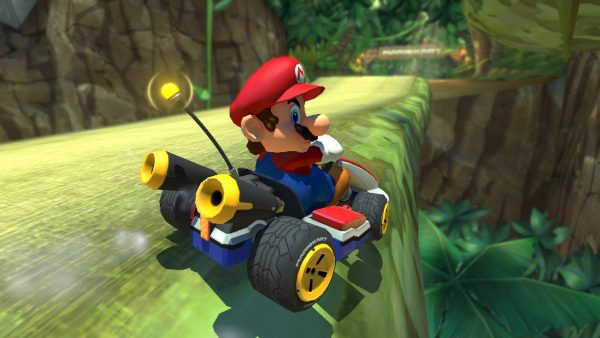 Mario Kart 8 Deluxe is one of the key games for Switch that can lead to a live re-enactment of that early Switch trailer that said you'd be taking the console around to your friend's rooftop party and everyone loves you for it. If you want that life, you can pick up the game for $45 this week.
Mario Kart 8 Deluxe on Nintendo Switch for $44.99 from Amazon US
If you've found your hands are just too darn giant for the Joy-Cons that the Switch comes with, you can opt instead for the Switch Pro Controller, which is down by about $10 at Amazon right now.
Nintendo Switch Pro Controller for $59.80 from Amazon US
Ni No Kuni II's Collector's Edition on PS4 is available for $99.90, which is a saving of $60 from what this very edition cost at the game's launch. While that news has to kind of suck for anyone who pre-ordered this edition, if you slept on a purchase, now's your chance.
Ni No Kuni II: Revenant Kingdom Collector's Edition on PS4 for $99.90 from Amazon US
Nintendo's bringing out a fancy Super Smash Bros edition of the Nintendo Switch that comes complete with a unique version of the console's dock, Joy-Cons and system casing. It also features a digital copy of the game, naturally. It'll cost you $359.99 and is up for pre-order right now.
Limited Edition Super Smash Bros Nintendo Switch bundle for $359.99 from Amazon US
With that, we're done for another week. Keep in mind that deals, prices and availability can change at the drop of a hat, so apologies if you miss out on something you wanted. I'll be over at Jelly Deals, scouring the world wide web for more deals. Feel free to visit, or follow us on Twitter and give us a like on Facebook.
Did you know that Jelly Deals has a newsletter? It lets us bring the best deals directly to you each day. Subscribe here, if that seems like your kind of thing.