This week's best gaming deals: SNES 3DS XL, Quake Champions, Geforce 1080, and more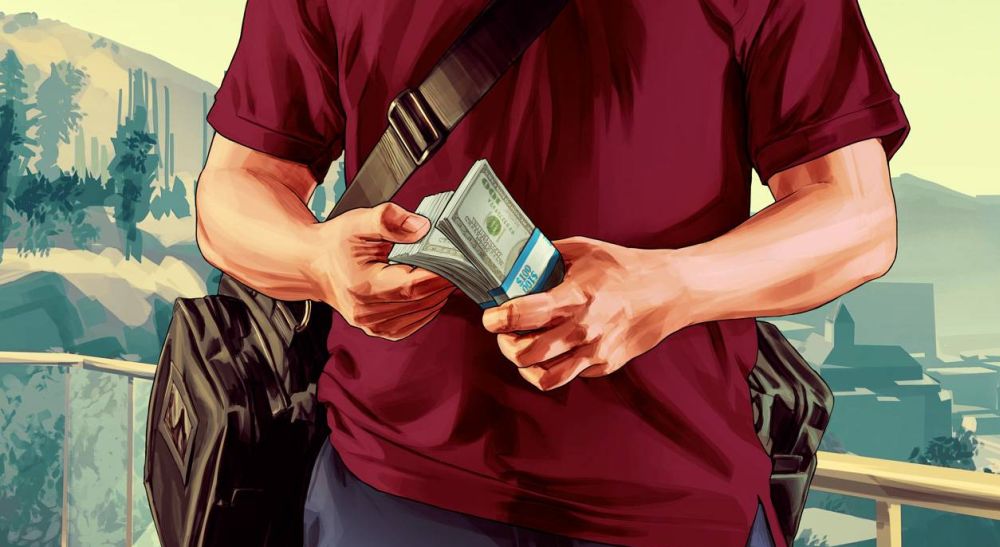 It's that time of the week once more - time to take a big ol' look at this week's best gaming deals and see what you'll end up spending your rent money on this week.
We've got deals that'll work in the UK, deals that'll work in the US and some deals that will work in both the UK and US, as well as presumably many other places. Let's get started.
Giveaway!
It's time once more to offer up the chance for you folks to get your hands on some free games. This time around, GamesPlanet has got together with Jelly Deals to offer up a selection of ten PC titles that you can enter to win. Entry closes at 11:59:59pm on Monday, August 13, so get your entries in while you can.
Win one of ten games from GamesPlanet
UK & US Deals
Summer is truly here when online retailers all showcase their summer sale ranges and digital-only newcomers Voidu are no exception. You can take an extra 18% off your choice of already-discounted game when you enter SUMMER18 at checkout, too.
Summer sale at Voidu (use code SUMMER18) live now
There's a Devolver Digital sale going on right this very moment at Green Man Gaming, which means everything from Hotline Miami to Marc Ecko's Getting Up is getting discounts of up to 80%. Get 'em while you can.
Devolver Digital Sale from Green Man Gaming
Fanatical's Summer Sale range is now live, offering up a wide variety of PC digital discounts, complete with a set of 24-hour deals that will run through the weekend and a voucher that'll get you an extra 10% off your purchase. Just enter SUMMER10 at checkout.
Fanatical Summer Sale (use code SUMMER10) live now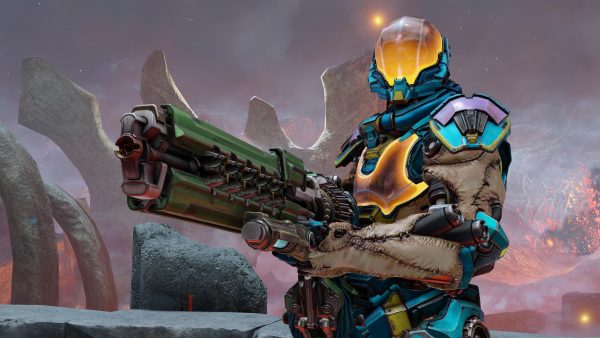 Humble is having itself a QuakeCon sale to celebrate, well, QuakeCon shockingly enough. Until Monday, you can get yourself up to 75% off a range of Bethesda titles including Quake Champions itself for under £14 / $180.
Up to 75% off with the QuakeCon sale from Humble
It's hard to argue with a digital bundle that not only pairs two of the best first-person shooters in recent years, but offers them to you at a price that's cheaper than buying one of the titles individually. Get Doom and Wolfenstein 2 for under £19 / $27 right now, via Xbox Live.
Doom and Wolfenstein 2 bundle on Xbox One for £18.48 / $26.40 from Xbox Live
Now that we're into August, it's time for another fresh set of games up for grabs with a Humble Monthly membership. This time around, you can spend £10 / $12 and get instant access to Sniper Elite 4, Tales of Berseria and Staxel. Then, once the month finishes up, you'll get a stack of other games, too.
Sniper Elite 4, Tales of Berseria and Staxel OR Rise of the Tomb Raider for £10 / $12 from Humble Monthly
UK Deals
Given the release of the Switch and all that mania that ensued since then, you'd be forgiven for overlooking the 3DS exclusive remake of Metroid 2 that was Metroid: Samus Returns, when it originally launched. If you happened to sleep on a purchase, though, you can grab a copy right now for only £23.
Metroid: Samus Returns on 3DS for £22.99 from Amazon UK
It's a bit of an odd pairing but Box is currently offering up a discounted ASUS 15.6-inch gaming laptop - equipped with a GeForce 1060 6GB graphics card - along with a free backpack. All for £749.97 while stock lasts.
ASUS 15.6-inch gaming laptop with GTX 1060 6GB and free backpack for £749.97 from Box
If you like driving games and dislike having lots of money in your bank account, you can invest in this Logitech G920 Driving Force Racing Wheel for PC and Xbox One, currently discounted down to £173 from its original £299.
Logitech G920 Driving Force Racing Wheel for PC and Xbox One for £172.80 from Amazon UK
Graphics card prices continue to become more and more reasonable, it's nice to see that every now and then, you can still get yourself a good deal. Currently, this MSI-branded GeForce 1080 8GB card is down to £445 at Ebuyer.
MSI GeForce GTX 1080 8GB graphics card for £444.99 from Ebuyer
Need some quick storage space or a dedicated drive for your computer to boot Windows from? You can get a 240GB Kingston SSD right now for under £40, or double the capacity without doubling the cost and get a 480GB drive for £68.
Kingston 240GB SSD for £39.95 from Amazon UK
Kingston 480GB SSD for £67.99 from Amazon UK
The Switch is fast becoming the easiest way to play time-consuming and story-rich JRPGs and one such title, Xenoblade Chronicles 2, is now available for just shy of £30 over at Argos, if that's your kind of thing.
Xenoblade Chronicles 2 on Nintendo Switch for £29.99 from Argos
Remember the dice that showed up in The Last Jedi and then Solo, months later? The ones that are apparently an important part of the Millennium Falcon's overall style and aesthetic, enough to become an actual plot point in both movies? You can buy a set now, exclusively at Zavvi, for £15, if you like.
Han Solo replica dice for £14.99 from Zavvi
US Deals
Right now, you can head to Amazon and pick up a NES-themed New Nintendo 3DS XL along with a digital copy of Super Mario Kart, all for $149.99. This deal originally appeared as a Prime Day exclusive but is now available once more, for a limited time.
New Nintendo 3DS XL SNES Edition with Super Mario Kart for $149.99 from Amazon US
Immense JRPG and Miyazaki-like Ni No Kuni 2's Premium Edition is down to $40.74 this week in one of the game's rare discounts since launch. Grab it while you can and prepare to lose dozens of hours of your life once it arrives.
Ni No Kuni 2 Premium Edition on PS4 for $40.74 from Amazon US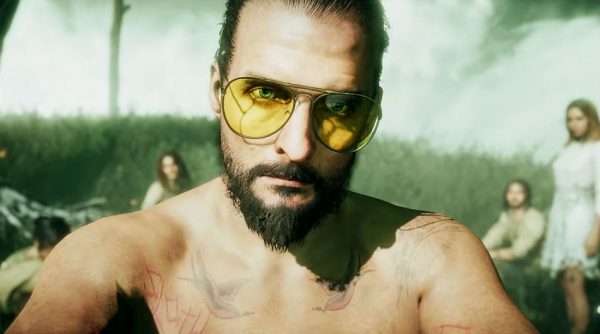 Whether you want to concentrate on thwarting an increasingly militant cult in America's midwest or you just want to run around and have fun with your bear sidekick, you can grab Far Cry 5 on consoles for $35 this week.
Far Cry 5 on PS4 for $34.99 from Amazon US
Far Cry 5 on Xbox One for $34.99 from Amazon US
Finally, many long months since its initial announcement, The Art of Metal Gear Solid 1-4 is available to buy right here and now. It's also discounted to $47.99 for a limited time before the price is set to raise back up to its $80 RRP. If you're a fan of the series, you may want to take a look while you can save some cash.
The Art of Metal Gear Solid 1-4 (hardcover) for $47.99 from Amazon US
If you're into giant hardcover compendium-type books that take deep dives into the history and making of classic games - and you have a penchant for JRPGs - you might want to pick up the Final Fantasy Ultimania Archive Volume 1 while it's discounted to just under $28 this week.
Final Fantasy Ultimania Archive Volume 1 for $27.78 from Amazon US
Set for release sometime in October this year, the Switch port of the tragically under-represented DS action-RPG, The World Ends With You has been discounted by an extra $10 before launch at the moment, over at Amazon US.
The World Ends with You on Nintendo Switch for $49.99 from Amazon US
With that, we're done for another week. Keep in mind that deals, prices and availability can change at the drop of a hat, so apologies if you miss out on something you wanted. I'll be over at Jelly Deals, scouring the world wide web for more deals. Feel free to visit, or follow us on Twitter and give us a like on Facebook.
Did you know that Jelly Deals has a newsletter? It lets us bring the best deals directly to you each day. Subscribe here, if that seems like your kind of thing.