This week's best gaming deals: Metal Gear Solid 5, Red Dead Redemption, Xbox One X bundles, and more
Back once more, we return to check out another batch of the week's very best gaming deals from around the wild, wild, web. Let's take a look.
As usual, we've got deals that'll work in the UK, deals that'll work in the US and some deals that will work in both the UK and US, as well as presumably many other places. Let's get started.
UK & US Deals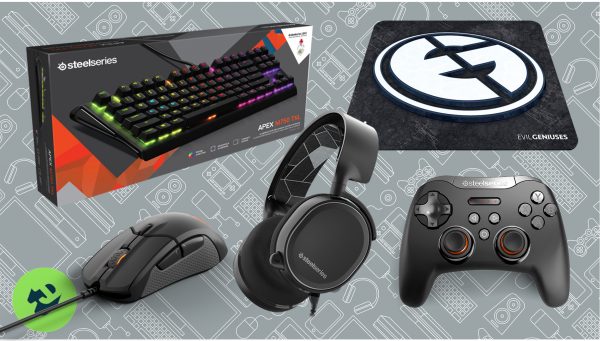 At this point, you have a matter of hours left to be in with a chance of winning over £380 of SteelSeries stuff. To be in with a chance of winning, head to the link below and you can enter.
Win a big box of SteelSeries gear with Jelly Deals
The boys are back, this time in full on personal computer style. Right now, you can buy yourself a ticket to the royal road trip that is Final Fantasy 15 on PC for £27.99 (around $33).
Final Fantasy 15 Windows Edition for £27.99 from Green Man Gaming
As much as I am a notorious Metal Gear Solid series fan, it's been almost impossible to ignore the praise that The Phantom Pain received at launch and continues to receive to this day. At the moment, you can see what all the fuss is about by grabbing a PC copy from Humble while it's discounted to £6.24 / $5.
Metal Gear Solid 5: The Phantom Pain on PC (Steam) for £6.24 / $4.99 from Humble Store
GOG's current sale range is proudly showcasing the most wishlisted games from the site's userbase. In amongst the rabble, you'll find games like The Witcher 3 GOTY for £14.09, The Witness for £12.09, RUINER for £7.49, and more.
Most Wanted games sale from GOG
A new month means a new set of Humble Monthly offerings. This time around, dropping $12 / £10 to sign up for a subscription will get you copies of Kerbal Space Program, Dead Rising 4 and Ruiner, along with a bunch of other games when the month finishes.
Kerbal Space Program, Dead Rising 4 and RUINER for $12 / £10 with Humble Monthly
UK Deals
Looking to jump right into the deep end when it comes to some 4K gaming? Currently, you can pick up an Xbox One X with copies of Far Cry 5 and Halo 5 along with an extra wireless controller and get the whole lot for the standard price of £450.
Xbox One X with Far Cry 5, Halo 5, and extra controller for £449.99 from Tesco Direct
On a similar topic, if you happen to be an Xbox One owner already, especially one with a 4K TV, you'll probably already be aware that Red Dead Redemption has recently been enhanced with all that 4K loveliness. You can pick up a copy of the Game of the Year Edition for £12 today.
Red Dead Redemption Game of the Year on Xbox 360 for £11.99 from Argos
This HP Omen gaming desktop PC is currently up for grabs for £758. That price will get you an Intel Core i5-7400 processor, GeForce GTX 1070, 8GB RAM, 128GB SSD and 1TB hard drive.
HP Omen 870-270na i5-7400 gaming desktop with GTX 1070 for £757.97 from LaptopsDirect
If you'd prefer to go the 'build it yourself' route, you can grab this ultra powerful Intel Core i7-7740X 4.30GHz kaby lake processor for just under £235 this week.
Intel Core i7-7740X 4.30GHz Kaby Lake processor for £234.98 from Ebuyer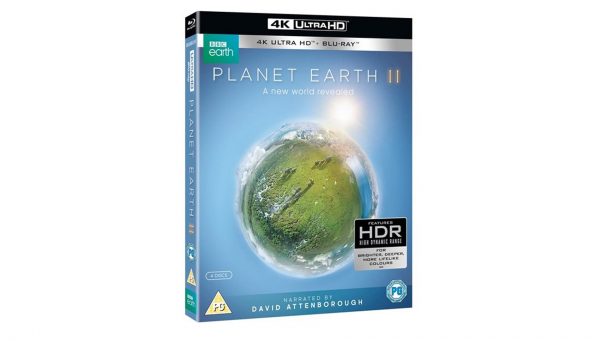 Continuing the general 4K theme so far, you can pick up a copy of the 4K Blu-ray edition of Planet Earth 2 for only £17.09 by entering the code PE10 at checkout. Think of all the animals.
Planet Earth 2 4K Blu-ray for £17.09 using code PE10 from 365Games
US Deals
Get started on "the future", or something similar to it, by grabbing a PlayStation VR starter pack containing a headset, PlayStation Camera and two Move controllers, as well as a copy of Skyrim VR, all for $299.99 when you enter the code PSVR50 at checkout.
PlayStation VR (new version) with Skyrim VR, camera and two Move controllers for $299.99 using code PSVR50 from Monoprice
The gorgeous remake of the Shadow of the Colossus for PS4 is currently discounted down to $29.99 over at Amazon US. You should probably get this one.
Shadow of the Colossus on PS4 for $29.99 from Amazon US
If you're morbidly curious about what this Metal Gear spin-off is like, you can absolutely go ahead and grab a copy of Metal Gear Survive on PS4 for $14.08 right now.
Metal Gear Survive for $14.08 on PS4 from Amazon US
I haven't played Life is Strange: Before the Storm yet, though it's been on my list for quite some time now. If you're lucky enough to have the time and emotional strength to play through these games, you can grab a boxed console copy of Before the Storm for $20 right now.
Life is Strange: Before the Storm on PS4 for $19.99 from Amazon US
Life is Strange: Before the Storm on Xbox One for $19.99 from Amazon US
You don't have to like Mass Effect Andromeda as a game to like it's vehicle design. If you have a particular spot in your heart for Andromeda's ND1 Nomad vehicle, you can pick up this little Diecast model of that very thing for just under $28 (down from $100) this week.
Mass Effect Andromeda Diecast Nomad ND1 replica for $27.79 from Amazon US
Harmonix's physical music rhythm game is seeing another discount this week, bringing the overall cost of this one down to just under $60 at the time of writing.
DropMix Music Gaming System for $59.17 from Amazon US
With that, we're done for another week. Keep in mind that deals, prices and availability can change at the drop of a hat, so apologies if you miss out on something you wanted. I'll be over at Jelly Deals, scouring the world wide web for more deals. Feel free to visit, or follow us on Twitter and give us a like on Facebook.
Did you know that Jelly Deals has a newsletter? It lets us bring the best deals directly to you each day. Subscribe here, if that seems like your kind of thing.