This week's best gaming deals: Destiny 2, Ni no Kuni 2, PSVR, digital downloads and more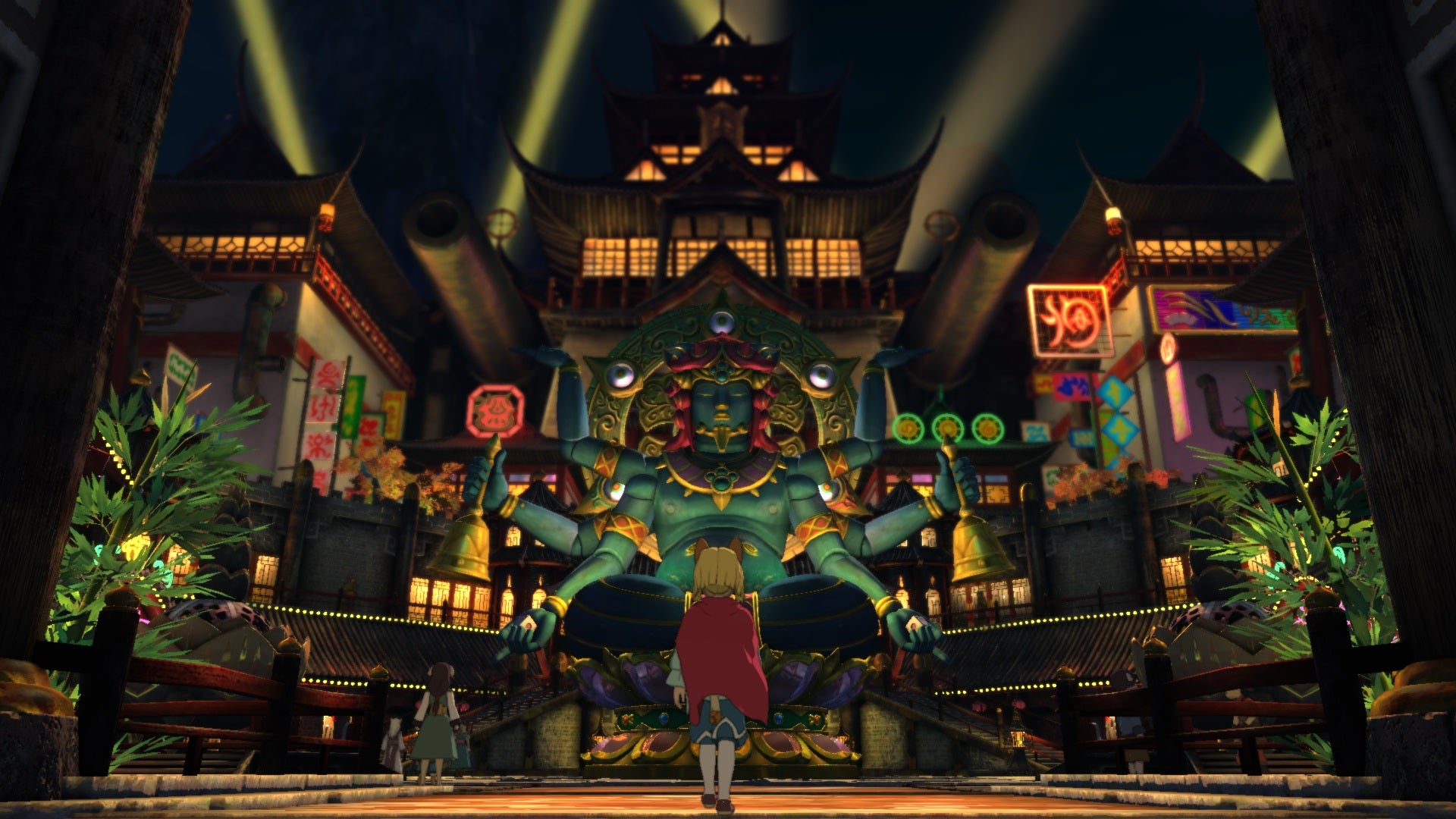 We look in shame upon the mound of empty chocolate packaging that suggests a break well-spent. We see the rows of eggs on store shelves practically being given away to clear space for whatever seasonal tat comes next. Yes, Easter for us may have been and gone but in the world of retail any holiday lasts thrice as long for the chance to squeeze out an extra purchase or two.
So, just before the sales come to a close, here are some of the week's best deals in the world of gaming, tech and more.
UK & US Deals
Somehow, we've already reached April in the year 2018 so Humble has revealed the early unlock games for the next Monthly bundle. For $12 you can get Dead Rising 4, Kerbal Space Program and Ruiner to play immediately, while the rest of the games will be unveiled and made available in four week's time. You can then decide to keep your subscription running for 10% off at the Humble Store and access to the Humble Trove, or bail out after the first bundle.
Humble Monthly Bundle featuring Dead Rising 4, Kerbal Space Program and Ruiner for $12 (£8.57)
Just when you think we've reached the breaking point of digital storefronts another one comes along nudging its way into the party. Now, it's gaming peripheral manufacturer Razer's turn, and they've opened the doors with some strong offers.
Not only can you get 15% off any game as your first purchase with the code 'RGSLAUNCH15', but if that game is either Far Cry 5, Ni no Kuni 2, Assassin's Creed Origins or Wolfenstein 2: The New Colossus, you also get a £10 ($15) Razer Game Store voucher, a £10 ($10) Razer hardware voucher and double the amount of their magical loyalty currency zSliver.
In terms of numbers, that's Far Cry 5 or Ni no Kuni 2 for £38.24 ($45.89). If none of those interest you there's a whole library to browse and the code even works on pre-orders.
15% off your first purchase of any title at the Razer Game Store
There's another Weekly Sale happening over at GOG with up to 90% off titles such as Rogue Legacy, Iconoclasts, A Hat in Time and SteamWorld Dig 2. The first two Oddworld games are there for about a quid each too which is just silly.
Up to 90% off in the GOG Weekly Sale
This War of Mine is easily one of the most harrowing gaming experiences I've ever had: just one single run left me so emotionally exhausted yet also completely fulfilled that I've never been able to go back to it. There's nothing that could live up to the story of my initial group of survivors. If you've not had the chance to play this stark war-torn survival sim yet, it's free until the end of the week and available to buy for 70% off.
This War of Mine for free on Steam
UK Deals
Destiny 2 has barely had time to breathe since releasing last year to a wave of initial praise that steadily turned to disappointment once players reached a dried up and unsatisfying end game. Bungie has been churning out updates and detailing the game's future roadmap, so at little more than a tenner it's a tempting price to see if they can turn their fortunes around like the original Destiny all over again.
Destiny 2 on PS4 for £11.95 from The Game Collection
Destiny 2 on Xbox One for £11.95 from The Game Collection
Level-5's magical and Ghibli-esque RPG has charmed us for barely a fortnight and the game's gorgeously detailed King's Edition is already dropping in price. Base has slashed £35 off the special edition, which includes a steelbook case, 'Making Of' documentary, a vinyl record of Joe Hisaishi's main theme, The Evolution of a King diorama figure, a rotating music box, a 148-page art book and the game's season pass. Tidy!
Ni no Kuni 2: Revenant Kingdom - King's Edition on PS4 for £114.85 from Base
Upgrading to an SSD is undoubtedly one of the best value for money upgrades you can make to your PC. Windows boot times and game load times are so vastly improved you'll struggle to think how you survived before then. Think of all the seconds you'll save for more gaming time.
LiteOn 2.5" 480GB SSD for £84.92 from Ebuyer
Deals are starting to pop up for the PlayStation VR following the recent price cut. One of the best we've seen is at GAME, where you can get the PSVR Starter Pack, Resident Evil 7 and 2-months of NOW TV for £259.99.
PlayStation VR Starter Pack + Resident Evil 7 + NOW TV on PS4 for £259.99 from GAME
Here's a gaming headset that can do everything: whether you're on PC, jumping on a console or want to take it on the road with your Switch. Comfortable and offering high-quality audio too, this is an excellent all-round headset for the price.
Steelseries Arctis 3 7.1 Surround Gaming Headset for £64.99 from Overclockers UK
The Nintendo Switch has had a belter of a first year and things only look set to continue in the same way through 2018. With the console's limited in-built storage, you want a bulky SD card for all the big budget games and barrage of indies being ported over to the device. 200GB should suffice - at least for now.
SanDisk 200GB MicroSD card for £55.99 from Amazon UK
US Deals
Sledgehammer's latest run at military FPS behemoth takes the series back to its roots with Call of Duty: WW2. Hey, great, we get to do that bit with the D-Day landing in Normandy again.
Call of Duty: WW2 on PS4 for $39.99 from Amazon US
Call of Duty: WW2 on Xbox One for $39.99 from Amazon US
Call of Duty: WW2 on PC for $39.99 from Amazon US
Some of the Nintendo Switch's more input intensive games - see Celeste, Bayonetta 1 and, er, Bayonetta 2 - really benefit from the layout of a Pro Controller. It's usually a disgustingly expensive bit of kit, but Walmart has one bundled with a handy travel case for $59.
Nintendo Switch Pro Controller and Ematic Travel Carrying Case for $59 from Walmart
For an all-round gaming headset to use on PS4, Xbox One, Switch, PC and more, the Tritton Kama is a solid budget option at just $21.99.
Tritton Kama multi-platform gaming headset for $21.99 from Amazon US
While the idea of Spring is yet to reach us over in the UK, Microsoft is well on board with the season in the US and has launched the Xbox Live Spring Sale. Discounts of up to 67% are available on games including Star Wars Battlefront 2, Assassin's Creed Origins and Cuphead. Xbox Live Gold members get an extra 10% off too!
Up to 67% off digital titles in the Xbox Live Spring Sale
Dishonored: Death of the Outsider is an excellent spin-off to Arkane's steathy stab-em-up sequel. With a bit of voucher code trickery you can get a copy of the game for just $9.99. Just throw the code 'EMCPTPU59' in the basket.
Dishonored: Death of the Outsider on PS4 for $9.99 from Newegg
Dishonored: Death of the Outsider on Xbox One for $9.99 from Newegg
Dishonored: Death of the Outsider on PC for $9.99 from Newegg
And that's another week of deals in the bag. We try to keep everything up to date but prices and availability can change when our backs are turned so sorry if a deal has expired when you look into it. You can catch us over at Jelly Deals for all the latest deals on the web. Feel free to visit, or follow us on Twitter and give us a like on Facebook.
Did you know that Jelly Deals has launched a newsletter? Let us bring the best deals directly to you each day. Subscribe here, if that seems like your kind of thing.