This week's best gaming deals: 4K OLED TVs, PS4 Pro, NES Classic Mini, and more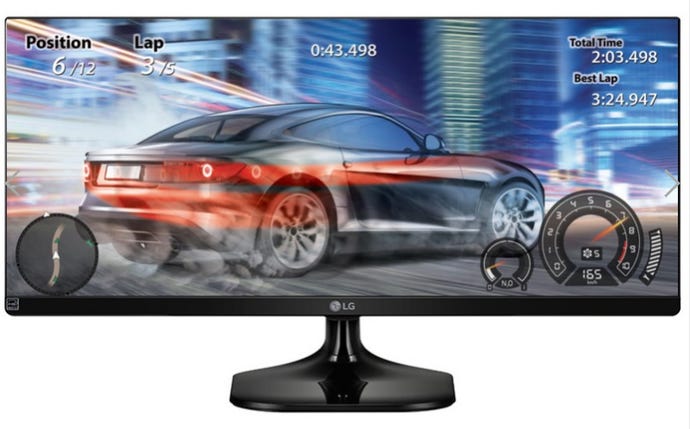 It's almost time for E3 2018 and while it definitely seems like most of the big announcements have already slipped out, a lot of us will likely have to start saving our pennies for later this year when the heavy hitters start coming out. With that in mind, here's a big batch of this week's best gaming deals for you to treat yourself with.
As usual, we've got deals that'll work in the UK, deals that'll work in the US and some deals that will work in both the UK and US, as well as presumably many other places. Let's get started.
UK & US Deals
GOG has gone and launched its Summer Sale for this year and, as you may have already expected, it consists of literally thousands of games with varying discounts. There are some absolute bargains and some real classics (by which I mean super old games) in there.
If you'd like a trustworthy batch of recommendations, you can head over to the link below. There you'll find our very own picks and favourites games from the GOG Summer Sale range, as chosen by us.
VG247 Collection in GOG Summer Sale
Just when you thought the NES Classic was over and done, Nintendo is back to make you want to buy another tiny console. This time around, the Shonen Jump special edition Nintendo Famicom Classic Edition is up for grabs, featuring distinct box art and a whole bunch of packed in Shonen Jump themed games.
Nintendo Classic Mini Famicom Shonen Jump Edition for £116.34 / $149.99 from Play-Asia
Gears of War 4 was one of the earliest example of Microsoft's Play Anywhere campaign, letting users buy one digital copy of a first-party Xbox One game and gain access to the Windows 10 PC edition as well. As such, picking up this discounted digital copy of Gears 4 for £16.74 / $19.99 will get you the prettier PC version as well.
Gears of War 4 on Xbox One and PC (Win 10) for £16.74 / $19.99 from Microsoft Store
One of the most divisive Metal Gear Solid games around - Peace Walker - is now backwards compatible on Xbox One. If you've ever been curious about this (in my opinion, harshly under rated) MGS title, you can grab a copy for £3.74 / $4.99 right now.
Metal Gear Solid: Peace Walker on Xbox One (BC) for £3.74 / $4.99 from Xbox Live
This month, signing up for a Humble Monthly account will get you instant access to three titles - Hearts of Iron 4, Blackwake and Portal Knights, alongside a stack of additional games at the end of the month.
Hearts of Iron 4, Blackwake and Portal Knights for £10 / $12 from Humble Monthly
UK Deals
Whether or not you need to re-up on your current Xbox Live Gold membership, it's hard to pass up a six-month gold membership for the price of a three-month one. Better still, ponying up £15 for the half-year membership will also get you a month of Xbox Game Pass.
Xbox Live Gold 6 month membership with one month Game Pass for £14.99 from Amazon UK
The recently announced Pokéball Plus, which is being released to tie in with Let's Go Pikachu and Let's Go Eevee later this year, is now up for pre-order costing £45 at the moment. Knowing how recent Nintendo hardware releases have gone over the past two years and the stock issues that resulted from them, if you know you're going to want one of these, you may just want to pre-order while you can.
Pokéball Plus for £44.99 from Amazon UK
After a few months of stock problems in the UK, you can now pick up a PS4 Pro in its Glacier White form, along with a copy of God of War, all for £349.99. Fingers crossed the stock sticks around this time.
PS4 Pro Glacier White with God of War for £349.99 from Amazon UK
There's a couple of very nice Xbox One S bundle deals on offer this week, if you're not looking to pick up one of Microsoft's 4K beasts. Firstly, Currys PC World will sell you an Xbox One S with Steep and The Crew and your choice of Halo Wars 2, Modern Warfare Remastered or Quantum Break, all for £179.99.
Xbox One S with Steep & The Crew and your choice of Halo Wars 2, Modern Warfare Remastered or Quantum Break for £179.99 from Argos
Meanwhile, if you don't care about the games but need a little extra storage, 365Games will sell you an Xbox One S 1TB model for £185.
Xbox One S 1TB console for £184.99 from 365Games
One of the highest recommended 4K TV sets in recent history, LG's gorgeous 55-inch 4K OLED set, is down to its lowest price so far - £1329 using code JUNE5P, while stock lasts.
LG OLED55B7V 55-inch 4K TV for £1329 using code JUNE5P from PRC Direct
If Ultrawide monitors are more your speed, LG's 25-inch IPS ultrawide gaming monitor is discounted down to £150 for the time being, over at Overclockers UK.
LG 25UM58-P IPS ultrawide monitor for £149.99 from Overclockers
MusicMagpie has extended its offer of 20% off games to now include its entire range of 'new' games as well. Discounts are applied at checkout for this one, but there are over 450 games on offer, so you might just want to dig in and see what's out there.
20% off new games from MusicMagpie
Step into the bizarre, disorienting and sometimes terrifying world of VR this week by picking up a PSVR Starter Bundle, featuring a PSVR headset, PlayStation camera and a copy of PSVR Worlds, all for £199. Get in there soon, though, since Tesco Direct is set to close for good at the beginning of July.
PSVR Starter Bundle for £199 from Tesco Direct
The follow up to Logitech's previously successful range of surround sound speakers, the z906 5.1 speaker setup is currently discounted down to £160 as of this week, over at Ebuyer. These things seem to work on
Logitech Z906 Surround Sound 5.1 Speaker System for £159.99 from Ebuyer
US Deals
Hey look, another Destiny 2 discount. Over at Best Buy, you can pick up a copy of the base Destiny 2 game for $10 on either Xbox One or PS4. Presumably, this is to help
Destiny 2 on Xbox One for $9.99 from Best Buy
Destiny 2 on PS4 for $9.99 from Best Buy
Music rhythm card-based board game might not be a series of words that make a whole lot of sense before you're seen Dropmix in action, but what is worth knowing is that Dropmix is a surprisingly addictive and fun...one of those and it's discounted by 50% right now, over at Amazon.
Dropmix Music Gaming System for $49.97 from Amazon US
As the second season of Westworld continues to hurtle towards what will likely be an intriguing yet baffling finale, you can grab yourself a 4K blu-ray copy of the show's first season for just shy of $25 this week.
Westworld Season One 4K UHD Blu-ray for $24.99 from Amazon US
The feature-packed Final Fantasy Ultimania Archive Volume 1 - a name that couldn't be more appropriately Square Enix-like if it tried - is releasing next month, featuring a deep dive through the first six games in the series. It's available to order for $28 right now.
Final Fantasy Ultimania Archive Volume 1 hardcover for $27.98 from Amazon US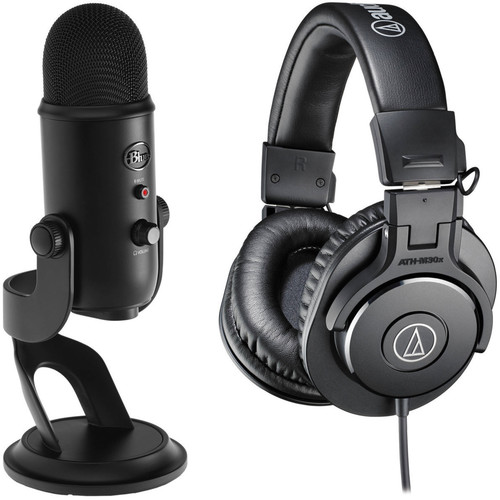 Right now, B&H is offering one of the best bundles on a Blue Yeti microphone yet. For $150, you'll be getting a Blue Yeti Blackout microphone along with a digital copy of Assassin's Creed Oranges for PC and a set of Audio-Technica ATH-M30x headphones..
Blue Yeti Blackout Microphone with Assassin's Creed Oranges and Audio-Technica ATH-M30x headphones for $149.99 from B&H
If you wanted to see all those neon signs in extra luminous HDR 4K quality, you can pick up a 4K UHD blu-ray of Blade Runner 2049 for under $20 this week.
rel="nofollow"Blade Runner 2049 4K UHD Blu-ray for $19.99 from Amazon US
With that, we're done for another week. Keep in mind that deals, prices and availability can change at the drop of a hat, so apologies if you miss out on something you wanted. I'll be over at Jelly Deals, scouring the world wide web for more deals. Feel free to visit, or follow us on Twitter and give us a like on Facebook.
Did you know that Jelly Deals has a newsletter? It lets us bring the best deals directly to you each day. Subscribe here, if that seems like your kind of thing.