Weekly MMO round up: WoW's Pirate Day, Aion provides a server listing, EVE is everywhere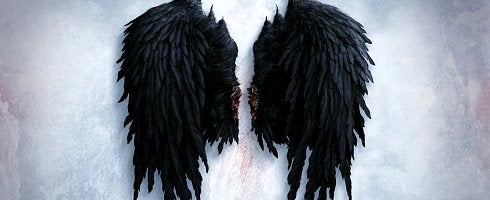 Loads of news this week in MMO land, kiddos.
Massively is giving away Beta keys to Star Trek Online, Aion dropped GameGuard and launched its first server, Pirates are everywhere, and Sony is giving you double station cash this weekend.
There is also news concerning Champions Online, EVE, Guild Wars 2, EverQuest, Warhammer, Runes of Magic, and loads of other stuff you can find here instead of searching everywhere.
It's all past the break.
Massively's giving way Beta keys to Star Trek Online. Sure it hasn't started yet, sure Cryptic hasn't said when it will either, but still - you can get a key and that is all that matters for the moment. Go try your luck at one.
With the latest update to Cities of Heroes, Issue 16: Power Spectrum gives players on both sides new mission customization and powers customization - this time with lurvely colors to match your outfits ladies and gentlemen.
NCsoft has decided to launch Aion with an Oceanic server set to GMT+10. Seems that the Oceanic communities executed unofficial polls indicating their server desires, and to honor these community efforts, the North American server Nezekan will be adjusted to an Oceanic time zone and event schedule. The server will not be labeled as an Oceanic right away, but will be changed to that in a patch within the first two weeks after launch. Neato. The full list of servers can be found here.
Also on the Aion front, NCsoft decided to drop nProtect's GameGuard anti-cheating software for a smoother launch. Apparently the system caused crashes, acted as a rootkit, and hates Windows 7 (lolz). Still, the devs are working on a way to use the software in the future, but are resolved to make sure it causes no problems once it's implemented once again.
Dragon Oath is a new MMO focused on martial arts and community building. Based on the very popular Chinese novel "Tian Long Ba Bu" (Tale of Eight Demigods), it incorporates many missions and activities that follow the original storyline, which has also been adapted to add new features and characters. FileFront has the exclusive closed Beta client for the game, and you can get in on it through the link.
Massively had the chance to sit down with ArenaNet's Eric Flannum, Ree Soesbee, and Will McDermott during DragonCon and chat about Guild Wars 2. The interview is chock full of information, so much so we can't put it all here. But just in case you didn't know - you'll be able to go underwater this time around.
At GDC Austin, CCP's Petur Johannes Oskarsson discussed EVE Online's government and how the firm expects to be at 340,000 subscribers by the end of the year and he wants all players on a single server, in a no-shard setting. There's loads more over on Gamasutra.
Runes of Magic launched its first expansion this week. Chapter II – The Elven Prophecy gives players Elves as a playable race and opens up two new classes -Druids and Wardens - along with a new dungeon called 'Hall of Survivors' that sends players up against the powerful Guardians. Also the first boxed version of the game also going on sale this week. We got all this in a mailer, but you can learn more through the official site.
The Fallen Earth devs decided to open a test server before the game's official launch. Called the Decon Test Shard, this temporary server will shut down September 21 after finalization has been made to any bug fixes before it goes live September 22. If you like to test games and such, here's another chance for ya.
Cryptic has decided to make changes to the economy in Champions Online, after only being live 18 days apparently. Retcon costs will not be lowered despite the bitching (!!!) from players, because white upgrade drops are being increased to double the current rate and vending items will also give more to the white side than rarer items. Drops from enemies are also being increased, as well as increases in mission rewards. In case you are a bit confused, who wouldn't be, the full explanation can be found through here.
We are heading back to EVE Online for just a minute here, to talk about the Alliance Tournament. This weekend marks the finals for the game's biggest PvP event of the year, where the top 32 player alliances will battle it out with the winner being names the best in all the universe. These tournaments are being streamed live. Also, MMORPG has videos of the new planet expected for the game, here, and each is a sight to behold.
The Amazing Society has selected the Unity development platform for its upcoming MMO for all ages. Jason Robar, VP of The Amazing Society says, "By selecting the Unity engine, The Amazing Society was able to have players playtesting our core gameplay in a matter of weeks after we started development. Unity really fits well into our agile-based development philosophy of getting to the fun as fast as possible." Good to hear. We got to see the Unity platform at GDC this year, and we were impressed with it even though we know nothing about developing games, it looked like even we could make one it was so user friendly and stocked full of options.
Four new pets - Hell Wolf, Ice Fairy, Shadow Reaper and Wild Bull -and an extended pet system are set to arrive with Beyond the Horizon, Bounty Bay's upcoming expansion slated for Q4. Along with traditional functions and values such as Loyalty, Health, Experience, or Pet Level, the new pets will also have so-called 'additional attributes' such as 'Damage Bonus' and 'Critical Hit'. Slots in the interface of the four newcomers will enable players to fit equipment or to teach them exclusive skills and each will have it's own inventory system. Very cool indeed.
GameSetWatch has a round-up from day three at GDC Austin posted, and you should really have a look because Blizzard Entertainment's J. Allen Brack and Frank Pearce talked WoW; Gaia Online's Dave chatted about creating a user friendly, successful game, and couple others in there too are listed that we have already mentioned today. Either way you slice it, it sounds like GDC Austin was the place to be if you are interested in hearing about MMO development.
Speaking of WoW, today is Pirate Day in the game to celebrate all things Talk Like a Pirate Day. Yarrrgh. Log into the game, talk to one of the pirate commoners in any Azeroth's major cities to get your very own pirate outfit, go to Stranglethorn and once there, Cpt. DeMeza will turn you into a pirate for 12 whole hours. There will also be cannon fire, dancing music, and drunken revelry over in Booty Bay that should help you catch the sea fever you land lubbers.
European players of MapleStory are getting an Oktoberfest celebration complete with non-alcoholic beer, parties, monsters and a brand new map with an all new PvP play mode. The Ariant map has you capturing monsters "alive" before another player and monsters will drop special boxes filled with rare items for the duration of its run in October. Boxes can only be opened with keys bought from the item shop.
The celebration of all things pirate has not escaped Free Realms. The Pirate Invasion Party near the Seaside warpstone, and all weekend, SOE is giving double the value on all Station Cash spent so that means you can use the double cash on Free Realms, EverQuest, or EverQuest II. More over at Massively, complete with pirate translation.
A new Warhammer Online developer diary is up and discusses the changes coming to Butchering in patch 1.3.2. Changes include: Defense hybrid potions, new dye components, some monsters will now provide multiple harvests, stabilizers will drop with greater regularity, and trash loot has been "streamlined," will stack to 999, and will be slightly more limited. Full thing through here, via Examiner.
Massively has a nice post over on the site about horse crating in Fallen Earth. There is too much in the way of details to get into it too much here, but suffice it to say - if you are planning on playing the game, you need to read this post.
EverQuest's Underfoot expansion has been delayed. Instead of dropping in November, it looks like December 15 will be the day. "To ensure that we can give our players the best possible gameplay experience and the amount of content that they've come to expect" was the only reason given. Still, you can get early access before anyone else by participating in all three of the events in the "Road to Underfoot" series. Two events have been revealed so far, Giants, Giants, Giants" and "Ancient Heroes". The cut-off date to participate in all three of and qualify for the head-start is December 1 with early access beginning on December 8.