We want to believe this conspiracy theory about Hannibal's Mads Mikkelsen in Hideo Kojima's Death Stranding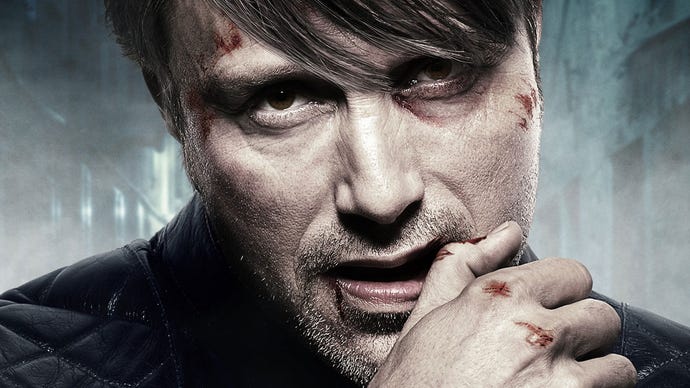 Death Stranding may feature everyone's favourite Danish actor, where "everyone" is defined as 30% of Team VG247.
The Walking Dead's Norman Reedus appears to be the star of Hideo Kojima's next game, Death Stranding, but it looks like the auteur may have his sights set on another big name: Mads Mikkelsen, AKA The Only Man I Have Ever Loved (except you, EA's Peter Moore).
In the video above, YongYea gathers up the evidence for this possibility. Yes, it's tenuous, and relies an awful lot on a single article of clothing. But also yes, Kojima does like to reveal things in elaborately layered ways, so it's all quite possible.
A PS4 and probably PC game, Death Stranding looks to be some sort of science fiction affair, and very likely third-person action. Kojima says Death Stranding is about ropes instead of sticks, so don't expect it to be a murder fest, even if Mikkelsen is confirmed to be on board.
Mikkelsen is probably best known either for his turn as the titular serial killer in NBC's scrumptious Hannibal (Netflix plz rez) and the baddie in 2006 James Bond film Casino Royale, but he's had a long and storied career in both Danish media and Hollywood. He's in the upcoming Doctor Strange and Rogue One: A Star Wars Story, and was the accountant in the music video to Rihanna's Bitch Better Have My Money.
A lot of things Mikkelsen is in seem to involve violent murders, although he did also voice a Moomin. What a perfect human being he is. Whoops! I'm editorialising.