We Happy Few sounds like a zombie survival crafting sandbox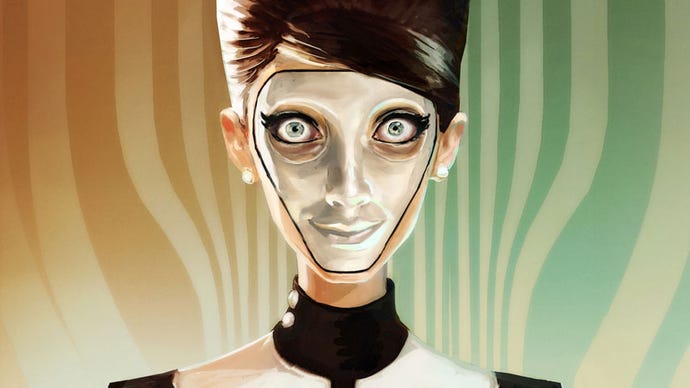 We Happy Few has a unique aesthetic, but sounds pretty familiar.
We Happy Few is the latest from Contrast developer Compulsion Games. Its first trailer showed off the game's gorgeous aesthetic and presented what looks like some very interesting world-building - but nothing about the gameplay.
According to a hands-on preview by GameInformer, the game takes place in a procedurally-generated village.
The villagers are conditioned to attack the player, the only non-drugged inhabitant, on sight. The player must survive in this hostile environment, crafting weapons from scavenged resources, avoiding traps, and using stealth to survive.
One of the more interesting-sounding mechanics is the ability to take a dose of the drug the villagers are on, disguising yourself temporarily. It's a bit like smearing yourself with zombie blood in Dying Light, I guess, except that you have to suffer a come-down afterwards, making it a risky choice.
Unlike many survival games, this one has a true end-game - all this combat, stealth and crafting eventually leads to your escape from the island.
We Happy Few has not been dated as it is still very early in development. So far it has only been confirmed for PC.