WB Games to be broken up in WarnerMedia and Discovery merger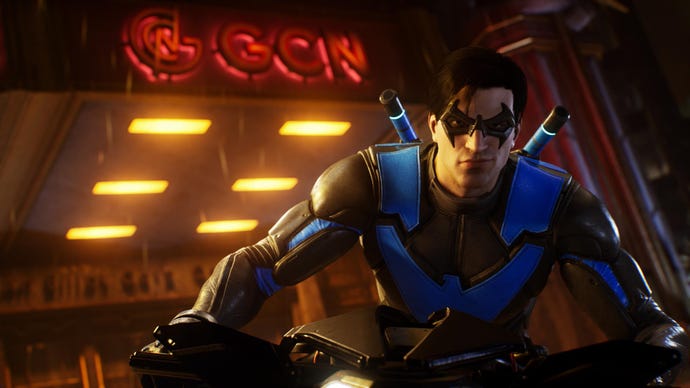 WB Games will apparently be broken up as parent company AT&T plans to merge its WarnerMedia arm with Discovery, and the future of its 11 games studios is uncertain.
The merger is set to fuse both companies together to create a new "premier, standalone global entertainment company" that is likely looking to rival that of Amazon and Netflix, but that has ramifications on the game development studios under AT&T's ownership.
As Discovery and WarnerMedia merge with the aim to create "one of the largest global streaming players" around, the future of its 11 games studios remains unclear.
Warner has a pretty extensive selection of games studios under its umbrella: Rocksteady, NetherRealm, Monolith, TT Games, Avalanche Software, WB Games Montreal, WB Games Boston, WB Games Los Angeles, WB Games San Francisco, WB Games San Diego, and WB Games New York.
As per Axios: "Some of the gaming arm will stay with AT&T and some will go with the new company."
It is unclear if any of the games currently in development at WB Games (Suicide Squad, Hogwarts Legacy, Gotham Knights, et al.) will be affected by the deal.
Given that we saw Warner patent the Nemesis System just four months ago, you'd hope that gaming will still be a dedicated part of the future for whatever company takes over the various studios in the coming months.
In June 2020, reports stated that AT&T was looking to sell WB Games in order to pay off some of its colossal debt, but by September AT&T had apparently wised up to the value of its studios, despite interest from Microsoft, Take-Two, EA, and others.
The WarnerMedia and Discovery deal is expected to close in mid-2022 and will see AT&T receive $43 billion USD.