Watch this amazing Destiny speedrun and learn how the pros drive Sparrows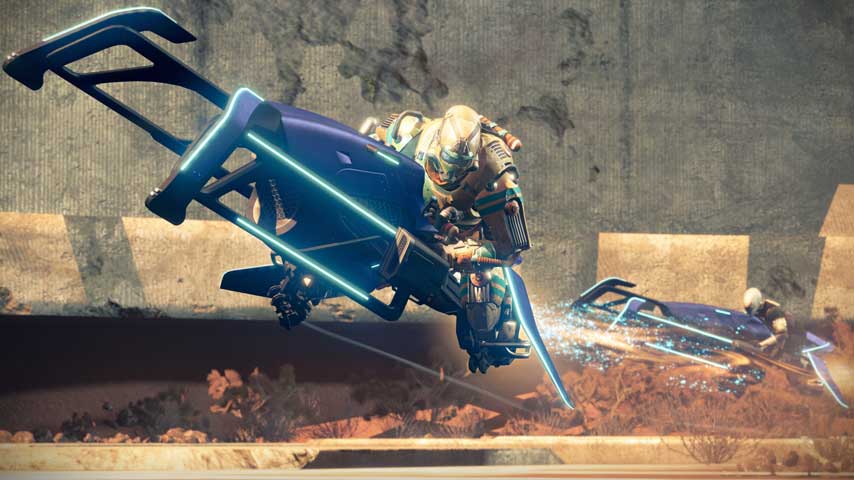 Destiny is supposed to be about shooting, but for speed-runners, the way you handle your Sparrow is way more important.
Destiny speed-runner JukesAndStuff recently broke their personal best time for a solo completion of the Scourge of Winter mission, clocking in at 2:12 - with room for improvement.
Individual Destiny levels are not exactly Guinness World Record material, and I didn't even know Bungie's shooter had attracted a speed running community, but after watching the video above: holy heck, do we all have a lot to learn about how to handle a sparrow.
For those who aren't super familiar with Destiny, there are a couple of things that make this video so impressive. First, the tricks used to get the Sparrow across spaces in the minimum possible time, taking it places it was never designed to go, are very difficult to pull off.
Performing these jumps and mid-air direction changes helps protect the Sparrow from incoming fire, as does moving it through the area so quickly; it's usually really hard to move Sparrows through Destiny's combat arenas, because they blow up after a few hits. Working out a survivable route must have taken forever, and it's super cool.
You can zoom a sparrow (or just run) through the majority of combat encounters in Destiny's story missions, which is something Bungie has been criticised for. It's great for speedruns and farming, but does sort of make you question why you're shooting at stuff. Personally I shoot at stuff because Destiny's gunplay is so satisfying, but horses for courses.