Watch the Pokemon Go Fest livestream from Chicago at Grant Park here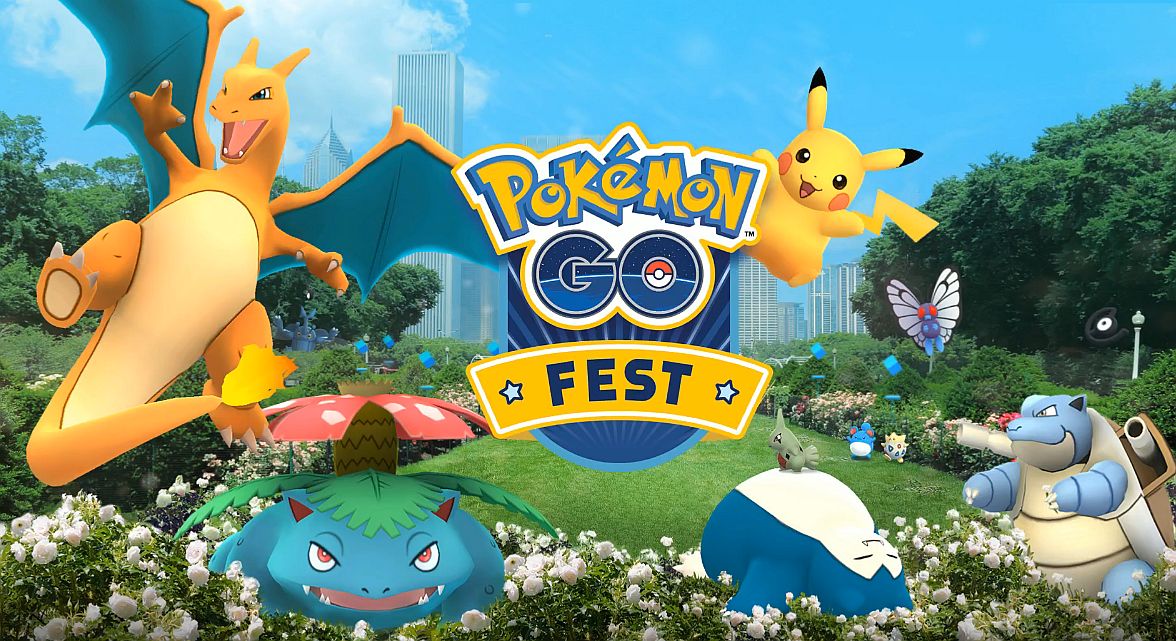 The Pokemon Go Fest is in full swing in Chicago at Grant Park and you can watch the festivities unfold from the comforts of home and grab three, special bundles for purchase and a free t-shirt for your Trainer.
Matter of fact, the first Challenge Window kicked off 30 minutes ago. The next one starts in another 30 minutes. Hopefully, the folks at Grant Park unlocked perks for players around the world by catching set types of Pokemon.
Those elsewhere in the world can participate in today's festivities by trying to capture as many Pokemon as possible during the set Challenge Windows. Doing so will extend the duration of the bonuses unlocked by those attending the event.
Unlocking the bonuses will also provide a chance at the first Legendary Pokemon to appear at Pokemon Go Fest. Those at the Chicago event will need to successfully defeat it for the Legendary to start appearing in Raid Battles around the world after the festivities end this weekend.
Watch live video from PokemonGO on www.twitch.tv
Best of luck, Chicago. Everyone is counting on you.
It's all going down this weekend and the first Legendary Pokemon will require teamwork from millions of Trainers around the world in order to be revealed at the event.So get out there and catch some critters.
Now, about those bundles available in the shop.
These bundles will provide Trainers with more candy and will increase the encounter rate of wild Pokemon. Below you will find the list of contents as well as pricing (thanks, Serebii):
Special Box (480 Coins) - 6 Premium Raid Passes, 10 Pinap Berries
Great Box (980 Coins) - 12 Premium Raid Passes, 20 Pinap Berries, 10 Lure Modules
Ultra Box (1480 Coins) - 4 Incense, 16 Premium Raid Passes, 30 Pinap Berries, 20 Lure Modules
Free T-Shirt commemorating Pokémon GO Fest
Pokemon Fest Chicago will end at 7pm CDT, 8pm EDT this evening, which is 1am, July 23 in the UK.