Watch Dogs screen appears to include links to Assassin's Creed series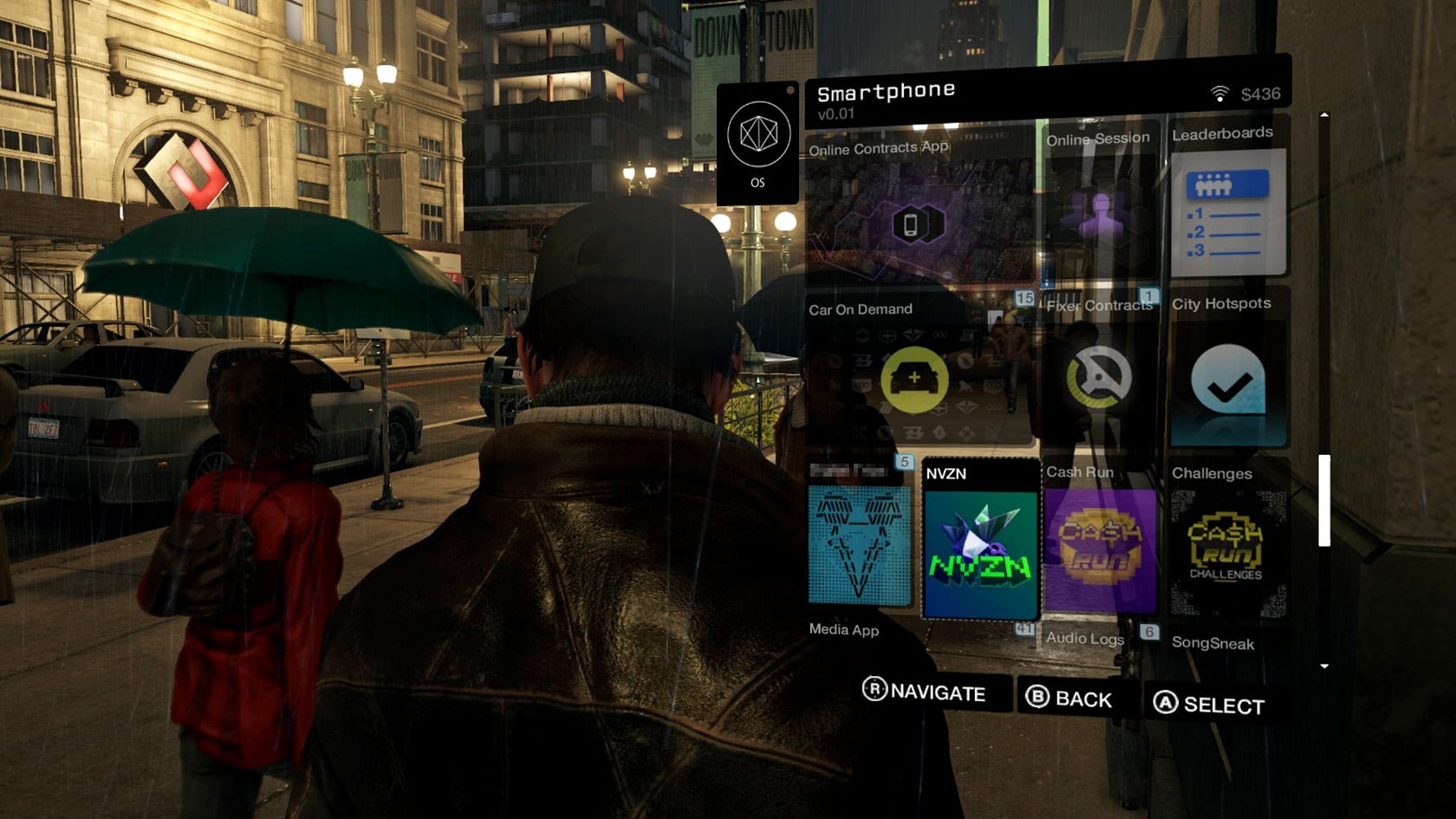 Watch Dogs has been rumoured to exist in the same world as Assassin's Creed for some time now, and either this is actually Ubisoft's intent or the publisher is messing with people for fun, but it appears that a new screen has stoked the fire a little.
It follows details of the Watch Dogs season pass, which includes a new playable character and more. Hit the link to see what you'll get.
Can you see it yet?
No?
The icon on the bottom left corner of Aidan's smartphone app has its title blurred out, suggesting that Ubisoft doesn't want people to see what it is just yet. If you flip the logo upside down, it looks a lot like this:
That's the symbol of the Assassin Order from Assassin's Creed flipped around and imposed over the original image. Coincidence? Who knows?
It's the claim of Reddit user Kurashu, who created the image above. It remains to be seen if the games are linked, or if Ubisoft's just having some fun, but it's a neat little discovery at any rate.
Watch Dogs is out May 27.
Via DualShockers.