Watch Diablo 3's Rise of the Necromancer's intro cinematic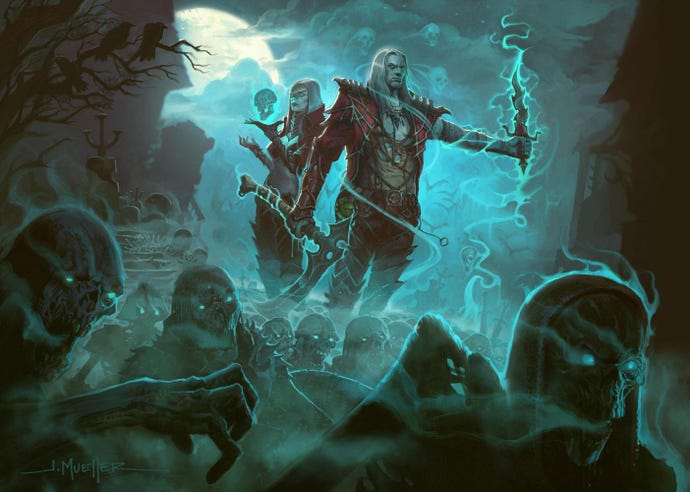 It looks like we're getting closer to the release of Diablo 3's Rise of the Necromancer.
Blizzard has released two new Diablo 3 videos showing the intro cinematic for both the male, and female versions of the upcoming Necromancer class.
Although all heroes largely face the same events in the game's story, they're each unique in their background and reasons for joining the fight. The flavour text for each hero communicates their reactions to in-game plot points is one of the reasons starting over a new campaign with a new class more is interesting, apart from the new gameplay possibilities of course.
You can see the male version of the cinematic above, and the female one below. They follow the same hand-drawn style Blizzard established with Diablo 3.
Blizzard has yet to reveal the release date of Necromancer mini-expansion, but we're hoping for more news soon.