Watch Clueless Gamer Conan O'Brien take on Conor McGregor in UFC 2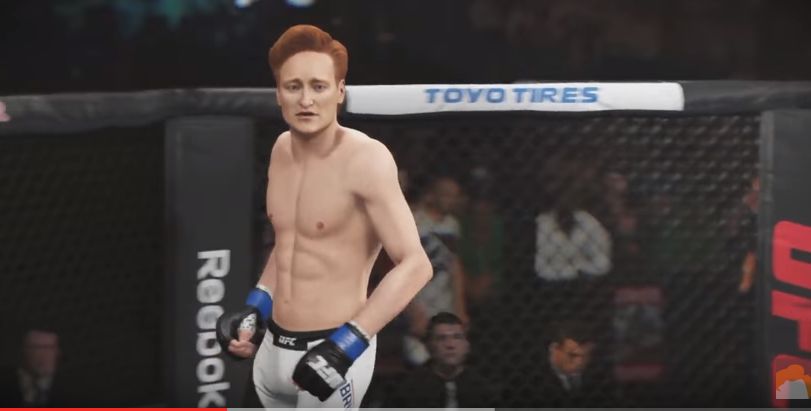 The latest Clueless Gamer episode features Conan O'Brien taking on UFC 2 with UFC featherweight Conor McGregor, who is also on the game's cover with Ronda Rousey.
It's rather funny seeing the fighter modeled after Conan. Especially when McGregor laughs at his "bread basket" and how he could put his foot through it.
The two are fighting in a lightweight match, which is fitting since McGregor plans to start competing in both lightweight and welterweight.
Obviously, it doesn't go well for Conan.
Have a watch.
EA Sports UFC 2 launches on March 15 in North America and March 17 worldwide for PlayStation 4 and Xbox One.