Watch 50 Synths spawn at the beginning of Fallout 4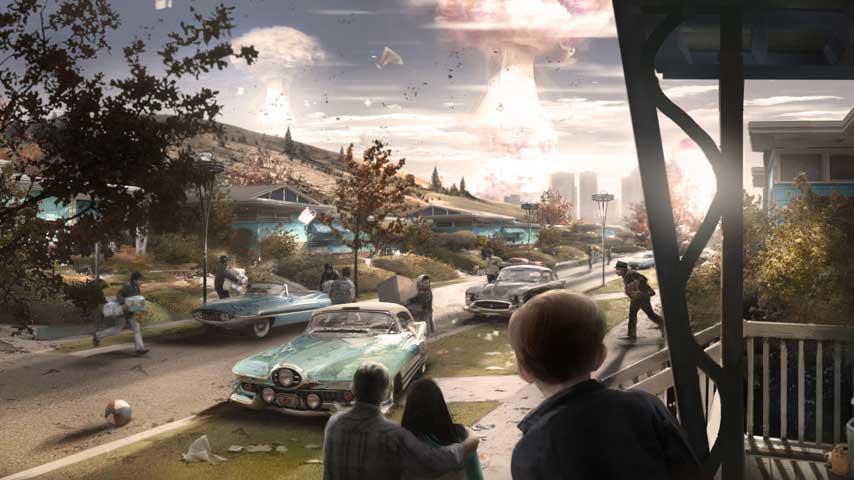 Console commands have the power to destroy the quiet town at the start of Fallout 4.
You've seen how powerful 50 Synths can be battling 50 Raiders in Fallout 4. But what if you just spawn the Synths at the beginning of the game? You know, before the bomb falls, and pit them against the townsfolk.
IGN done so, seemingly accidentally. In the video below, the citizens of this small town spring into action, hitting the robots with everything they can, including picking up Synth rifles to fight with.