COD squad smashes Warzone record by killing almost everyone in a match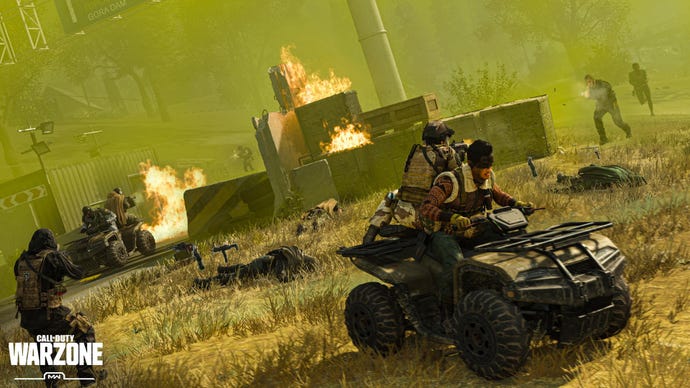 A Call of Duty squad has shattered a Warzone record by managing to eliminate almost every other player in a single match.

Details of the record were shared by pro player Priestahh, who is currently signed to the FaZe Call of Duty squad. You can check out his tweet below.
As you can see, the team's kill count amounts to a whopping 113 kills. In a subsequent tweet, Priestahh notes that Deleo, one of his squadmates, lagged out, but the remaining trio still managed to rack up 96 kills between them.
Given that there are 150 players in a Warzone match, the original count of 113 constitutes a remarkable 77% of the remaining 146 players after you remove the squad in question's own quartet. As a result, it is accurate to say that Priestahh's squad managed to wipe out over three quarters of the other players in their match, which is a frankly absurd statistic to have under your belt. This is a Warzone record that could remain unbeaten for quite a while.
Call of Duty: Warzone has seen a lot of intrigue of late. Less than a month ago, suspected cheaters started to be matched with one another in hell lobbies. On the topic of cheating, last month a whopping 70,000 cheaters were banned from the game, with reports still flocking in today. Although Infinity Ward's stance against cheating is refreshing - and far less invasive than Valorant's anti-cheat system - it's unfortunate that you can still, sort of, pay your way to a Warzone win.
Outside of Warzone, Call of Duty: Modern Warfare recently implemented a relentlessly chaotic 10v10 Shipment mode. Shipment is kills galore in 4v4, so having 10 red silhouettes to point your LMG at almost always results in utter mayhem.
It was recently confirmed that Call of Duty: Warzone now requires SMS verification for free-to-play players on PC.