Warhammer: Vermintide 2 looks like it's going to be a perfect online co-op time killer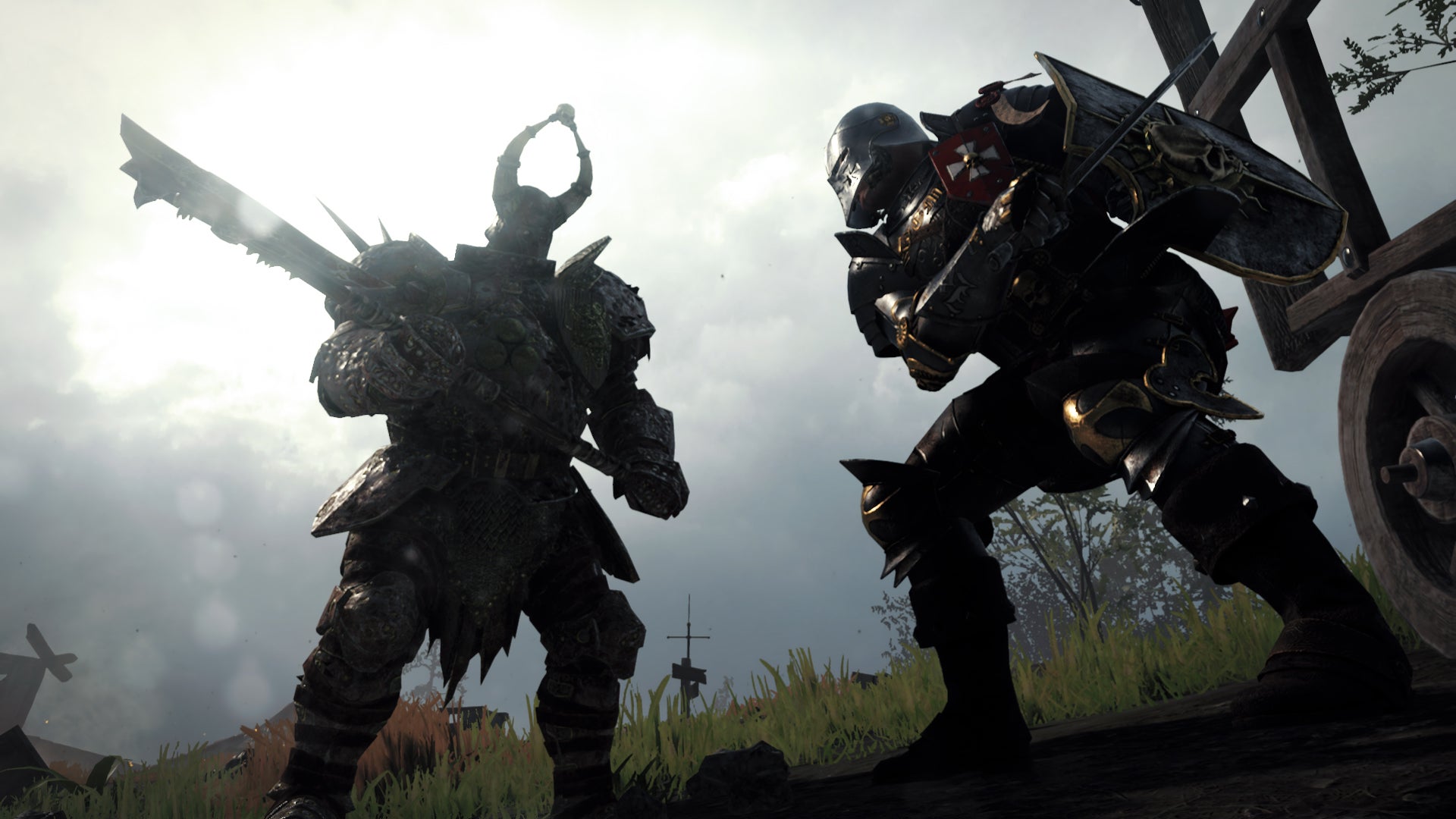 Warhammer: End Times - Vermintide was one of those rare games that I absolutely fell in love with on its original release but didn't find much time to write about in a professional capacity.
Instead it was a game mostly enjoyed with friends - a quick co-op session booted up on a weekday after work, with the group partially in it for the challenge and partially just after a digital space where we could gather and hang out of an evening. A four-player co-op experience that is probably best compared to Left 4 Dead at its most basic level, Vermintide is ideal for that. And the sequel is aiming to build on those concepts in smart ways, but there's no hardcore reinvention of the wheel here, though that may very well be a good thing.
Warhammer: Vermintide 2 is now a matter of days away from release, though I've had the opportunity to spend some time smashing through waves of the Skaven, Warhammer's race of rat-men. They are to Vermintide what zombies are in Left 4 Dead, and while they come in many shapes and sizes they've all got to be dealt with one way or another. The beta also let me face off against the Chaos Army, so basically all the Warhammer staples you're after are here.
The Left 4 Dead comparisons are still accurate, then. Four players will be swarmed by waves of enemies as they work their way through maps of gradually increasing difficulty, and much of the challenge is actually in your ability to control the situation and call out to your team mates what's happening on the front you're currently fighting on. In this sense, Vermintide 2 is definitely a game that's best experienced the same way I did its predecessor: in a group of friends with voice chat and good communication.
A little bit of Warhammer-appropriate RPG action is injected into the mix thanks to the unique different characters. Each character basically fills a class-like role featuring unique abilities and strengths and weaknesses. I'm quite a big fan of archer Kerilian, an elven ranged expert that acts as a support, sniping enemies from afar with the additional bonus of exceptional maneuverability and speed. Pretty much every character archetype you could want is represented. So if you're more interested in being a tank you could instead pick the Hammer-swinging knight Markus Kruber, and so on.
Each character comes with their inherent strengths but also weaknesses. For Kerilian that comes in the form of a limited supply of arrows that can only be replenished every so often. Once you're out of arrows you're spent, and at that point you either have to avoid combat or get stuck in with melee attacks. Given this isn't Kerilian's forte the player is forced to make interesting choices - for weaker grunts you might actually want to get in with those melee attacks, saving the arrows for the bigger, more difficult encounters. Every hero has these foibles to master, and saving your best stuff for the large scale boss or mid-boss encounters is absolutely vital.
A well-balanced team will have players that excel in each role, and given this is player-versus-enemy and not player-versus-player, it feels like you have to rely specifically on your own chops as opposed to muddling through and hoping that the enemy simply makes mistakes. The AI is particularly brutal and unforgiving and teamwork is essentially required, and though Vermintide 2 features far more wide open areas than its predecessor the excellent sense of pressure hasn't been diminished.
What I'm saying, essentially, is that your strategies will be tested. But this is something that I found most endearing about the first Vermintide, too. Often my group of friends would fail missions, but the failure is half of the experience: you fail, you learn, grow and improve your character and your mastery of their skills and then you go again. Right when you feel like you've learned, a curve-ball is usually thrown in the form of a challenging new objective or a new type of enemy. With the right group of co-op players it's exhilarating and satisfying stuff.
I'm actually not the biggest Warhammer fan, but the other aspects of presentation that made the original Vermintide so enjoyable are retained here, too. There's funny, endearing chatter between the different characters as missions play out, a surprisingly well-defined lore and a strong art style that's significantly bolstered by the improved visuals on offer in the sequel. I was running it on a particularly high-end PC, but it's got the sort of look that feels like it'll probably scale well to different-level setups.
If the beta of Vermintide 2 had anything going against it, honestly, it's probably the difficulty. The first game was always a challenge, but this beta felt like it swung too hard in the direction of needless difficulty. In a game like this there's something to be said for having thrilling but relatively stress-free encounters with grunt enemies that simply serve to prepare you for the larger-scale, more terrifying encounters with bosses or difficult mission objectives and time limits. It's best, I think, when so long as you keep your wits about you the basic enemies won't overpower you. In fact, they should make you feel strong. But in Vermintide 2's beta even the most basic of enemies took several hits to kill, making it far easier to be overpowered easily and diminishing the power fantasy as a result.
All of this was true even on the easier difficulties, so I'm especially keen to learn how things like weapon upgrades and the final balance in the finished game end up, as the smallest of tweaks could buff out this nitpick in an instant. I've got high hopes for next week, and of course for post-launch support.
Warhammer: Vermintide 2 is shaping up to be something quite special, all told, even if it is hard as nails. I've been hungering for a co-op game like this, and it appears to have shown up at just the right time. We'll have more on it next week.