Warhammer 40,000: Darktide has you play as a human in service of The Inquisition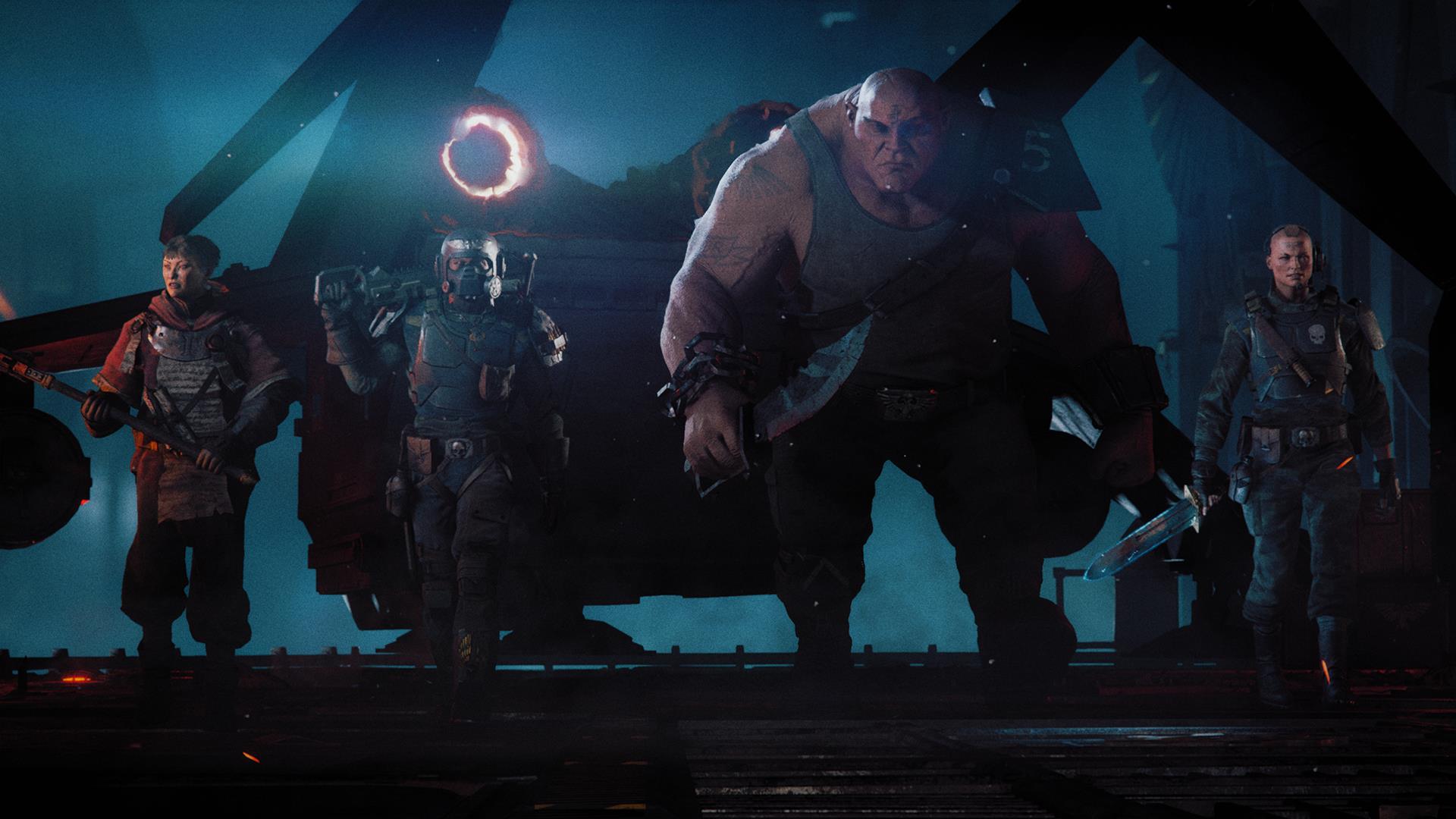 We now know a little more about the setup and general structure of Warhammer 40,000: Darktide.
Fatshark has shared a few new details about its upcoming co-op action game, Warhammer 40,000: Darktide. As part of last night's Warhammer Skulls livestream, the studio revealed that renowned Warhammer author Dan Abnett will be co-writing the game.
Abnett is a renowned Warhammer 40,000 author, responsible for the Gaunt's Ghost series. Abnett also has a body of work in video games, including Alien: Isolation and Monolith's Morder games.
The story of Darktide will focus on humans in the world of Warhammer 40,000, and it's what we're going to play as. This was an intentional choice on the part of Fatshark, in order to make players feel vulnerable, and emphasise the survival horror aspect of Darktide. The game's four heroes are only strong as a unit, which isn't much different from Fatshark's earlier work with Vermintide.
The game's story takes place in a hive city where you'll be recruited by The Inquisition to hunt down heretics and prevent Chaos forces from overrunning the city.
The new trailer also touched a little bit on the structure of the game. Similar to Vermintide, there's going to be a hub area where you'll be able to pick missions from the mission board. The more missions you do, the more favours you'll earn with The Inquisition. Over time, you'll unlock more missions, and more powerful equipment.
Warhammer 40,000: Darktide is out sometime this year on PC, and Xbox Series X/S.