Warframe: all the new trailers, expansion details, and more from TennoCon 2019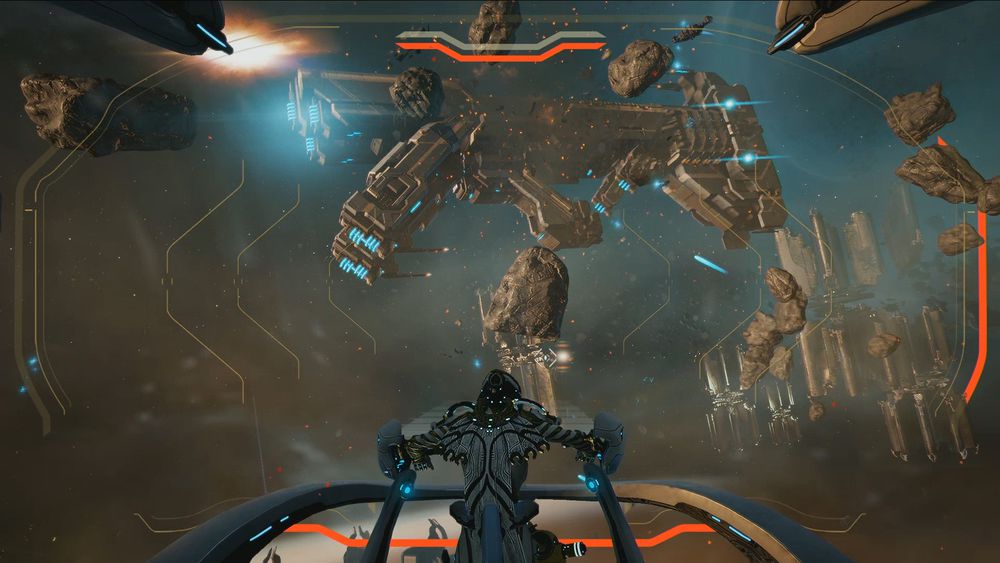 Warframe has a bright future ahead, if the myriad of details unveiled at TennoCon 2019 is anything to go by.
TennoCon, a day-long celebration of all things Warframe, was used to unveil a whole heap of new Warframe stuff this year - including a lengthy look at the upcoming Empyrean expansion.
Strap yourself in, because there's six videos here, with a total run time of about an hour.
First up, Warframe's getting a new cinematic opening movie, directed by Dan Trachtenberg (10 Cloverfield Lane, the upcoming Uncharted movie). You can watch it below.
Next up is a trailer for the second season of Nightwave, which will again see you slaying enemies to collect various rewards.
This one's called Warframe: The New War trailer. It's for an upcoming quest involving the Lotus. There's no gameplay, but it's very pretty.
This trailer, The Duviri Paradox, shows off the next open world that is in development. Again, no gameplay, all cinematic.
Wukong Prime, a sort of 'space ninja', is now available across all platforms. Here's its trailer.
Finally, here's a full 45 minute look at Warframe Empyrean, which takes Warframe into deep space.
The video is long, but it's full of details. The expansion brings with it a graphical overhaul, as well as the ability to steal enemy ships and new ways to recruit NPCs to help you out. It looks like a huge expansion.
A competition has also been announced, allowing players to potentially travel into space. Well, actually, the prize is US$250,000, but by the sound of it they want you to use that money to fund a space trip. It's not clear what this competition is yet, exactly, but it's presumably only going to be open to people who play the game.
Warframe is available on PC, PS4, Xbox One and Switch.