Warcraft 3 Reforged review-in-progress: a piece of genre history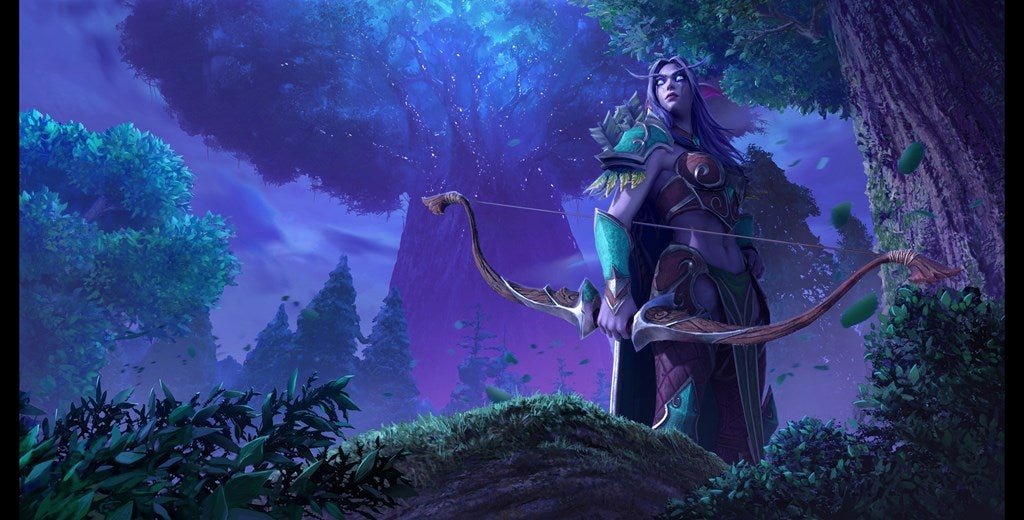 The Warcraft 3: Reforged campaigns are here! As in, just a few hours ago. As in, I literally stayed up all night clicking and writing just to provide you, dear reader, with some solid gold facts about how this thing actually plays. I know, I know, some may call me a hero. But please, I need not such lofty praise. 'Legend' is just fine. Here's a review in progress of Warcraft 3: Reforged.
So far, I've finished the orc prologue, and I'm six missions into the human campaign. The extra prologue missions that were restored with the Frozen Throne expansion are present, including the finale: that classic Blizzard RTS tradition - the timed base holdout mission. The later missions are usually a fair amount bigger in scale, but after sending some doomed footsoldiers to invade the undead basecamps in The March of the Scourge, I can say with some confidence that the game holds up during the larger fights. We're talking around 40 units on screen, with towers firing, and not a dropped frame in sight.
As you may have seen from the released footage, the new unit designs are above and beyond what most of us, I feel, would have been happy with. Not a strand of fur on a single orc's boot has gone uncared for. Personal favourites included the ogres, which have been a staple since Warcraft: Orcs and Humans, and the shimmering, cascading water elementals. Defined orcish abs, splendiferous chainmail, and detailed insignia abound. The undead designs, especially, are disgustingly detailed, all cracked ribs and rotting pink flesh. There's even a few lore friendly design changes, too. In the original, the orc warchief Thrall rode a nameless black wolf. In Reforged, he rides the white frost wolf Snowsong.
I feel that anyone seeing Warcraft 3 for the first time would still be impressed with how detailed these models look, especially for an RTS. Me? I can recite these army lists by heart. This is so specifically my shit that I've had to tone down my excitement. It is exquisite.
While the original cinematics remain largely the same, the in-engine cutscenes have all been updated. The original voice acting is still there, albeit a little sharper, but the models and environments are all vastly improved, lending a much more appreciable sense of scope and grandeur to this fantasy world . There are small extra touches too, like new animations, and visual gags in the background while conversations play out. And yes, some of the charming goofiness and terrifying jaw movement has been lost in the process, but overall, I feel it's a good balance between smoothing out the jaggies, and retaining some of the humour and colour that was such an important part of the original.
Is it worth your hard-mined ore, though? After a few dozen hours more play, I might be able to separate my own nostalgia for the original release with how much fun I'm having with the remaster. Right now though, the most insightful thing I can say about is this:
It's a better version of Warcraft 3. Shocker, I know.
Players just diving in for the competitive multiplayer may want to hold out for the servers to sort themselves out. Matchmaking seems slow, and strangely enough, it wouldn't let me cancel my search for a game when I got bored and went back to the campaign.
Also, the campaign could have done with the option to toggle game speed. Things tend to slow down when you're finishing off an enemy base, or ordering groups of units across a map. Generally, though, missions are packed enough with creep camps and side quests that this rarely becomes an issue. These aside, I haven't seen any failings significant enough to warn you against picking it up, if that's what you were already planning on.
If you're already a Warcraft 3 fan, this is shaping up to be the absolute best version available , and it's a real treat to see each new model and map in action. If you're a World of Warcraft fan who missed out, this is a great opportunity to see the beginnings of characters like Arthas, Jaina, Sylvanas, and Thrall. If you're an RTS fan, this is a polished take on an important piece of the genre's history. And if you're none of the above, and just think the new orcs look cool? Imagine something between a tower defence, a management sim, a MOBA, and an RPG. Add orcs that sound like kermit gargling a brillo pad and peasants who ask "why are you touching me" when you click on them too many times. Wrap it all up in a grandiose story of fallen princes, tribal diaspora, and ancient prophecies, and you're somewhere in Warcraft 3's general area.
There's a reason why it's a classic. This probably means nothing in modern gaming coming from a man with grey hairs in his beard, but Warcraft 3 put the hairs on my chest. You kids know nothing of the craft of war. Here's your chance to sort that out.
And yes, the sheep still explode. And it's glorious.
We'll have a full review of Warcraft 3 Reforged just as soon as we've finished it.