VG247's Alternate Game Awards 2020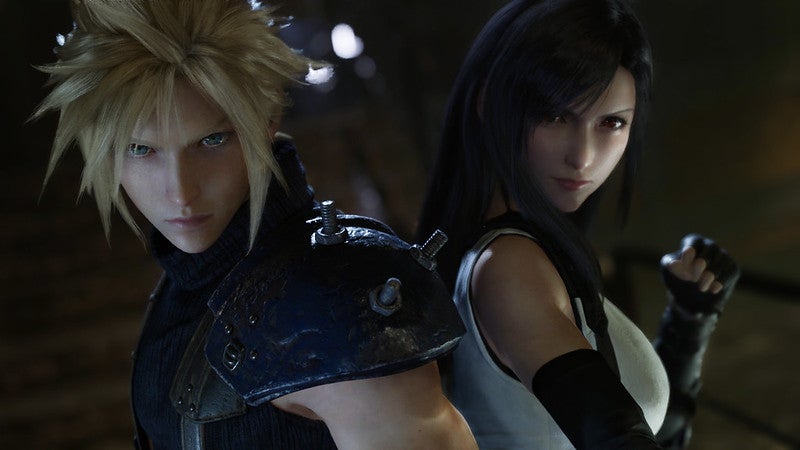 It's the most wonderful time of the year.
Not just Christmas, and not just us all getting time off, but an opportunity for us to stare into the abyss of the year that was and celebrate some of its hits.
Obviously this year has generally speaking been monumentally rubbish for many reasons, but we can all at least look back at some of the best games and moments of 2020 in this, the VG247 Alternate Game Awards for 2020. While you're here, why not revisit last year's prestigious winners?
Biggest 2020 Mood - Flight Simulator's giant hell pit
Microsoft Flight Simulator's stunning recreation of the whole planet is something to behold, but the AI algorithm doesn't always get everything right. The best example came right after launch, when players discovered a processing bug that'd caused a hellish, gaping chasm in the earth in Brazil, descending thousands of feet into the pit.
2020 has been what 2020 has been. Who could blame any of us for wanting to fly head-first into Flight Simulator's tunnel to hell? Throttle up into the void; it has to be more relaxing than this shit.
Best Willy - Minecraft Steve in Smash
There was stiff competition for this year's coveted Penis Prize. But there could only be one wiener: Minecraft Steve's Super Smash Bros. victory pose, where the blocky chap appeared to pull out and proudly grip his meat to drive home his domination over the competition. Watch it for yourself.
Sure, Nintendo quickly patched the pose to remove the offending item, leaving Minecraft Steve as imponent as the penis-free Norman Reedus in Death Stranding, but Steve's meat will forever live in our memory. As will this category's runner-up, Paper Mario's excellent Toad Dick House.
Horniest on Main - Hades
They say you can listen to a sexy voice read the phonebook. Well baby, we wanna hear it all the way from Aphrodite to Zeus.
The breathy tones of a whip-wielding fury out for your blood? Pure ambrosia. Getting scolded by Death himself in a revealing toga? To die for. A disembodied medusa head that's too shy to speak to you? It'd take a heart of stone not to swoon.
Supergiant's latest has inspired takes hornier than the Cretan Bull and fanart filthier than the Augean Stables. We know that the ancient Greeks wore sandals, but from the voice acting in Hades, they might as well be knockin' boots.
Best Effort-to-Profit Ratio - Super Mario 3D All-Stars
Congratulations to Nintendo for celebrating the 35th birthday of its most prestigious character with this, a slapped-together collection of emulated games with a menu that looks a bit like it could've been made in Flash. We've no doubt the development team worked hard on what we got, but couldn't Nintendo give them more resources?
None of that matters, obviously, because through a combination of sheer player hunger, Mario's unstoppable popularity, and the bizarre artificial scarcity of a limited release, the game has sold absolute gangbusters. Low effort, high profit. Capitalism in action! We love it.
Best Nerd Fandom Piss Boiling - Final Fantasy 7 Remake
Spoilers ahead. Fans of Final Fantasy 7 whined and begged for years for Square Enix to remake the game just because the main characters look like they have toasters for hands. Square Enix finally remade it… except it wasn't just a remake at all. Not only did it dare to change the story, but in a late-game twist, the game just also becomes a straight-up became a sequel to the later Compilation of Final Fantasy 7 products - even the rubbish ones.
Obviously not all fans reacted this way, but a silly subset predictably cried and wailed online about it all. Square Enix had lied! How dare they change this masterpiece! The next games will suck now!
The fact that these people asked for a remake without somehow having the realization that it would mean their beloved story being changed (and changed by the man ultimately responsible for the story of Kingdom Hearts) proves what we all know in our hearts to be true: most hardcore Final Fantasy fans don't actually know what they want from the series, and Square Enix should generally ignore them. They did with what the remake became, and look at the result: it's good!
The You Poor Bastards Award for Enduring Disaster - Capcom Employees
Listen. Leaks are rubbish. They might be momentarily exciting, but it's like opening all your presents on Christmas Eve, then being gutted that you've got none of the excitement of ripping open paper and masking disappointment on the day itself. Now put yourself in Capcom's shoes; a hacker collective basically unwrapped all their Christmas presents for the next four years.
It might be cool to know that Street Fighter 6 is definitely in production (not exactly a shocker), but think for a moment about the employees of the company. They're slaving away on these products, and one of the most thrilling moments of production is seeing it properly and carefully unveiled to the world, soaking in fan reaction and excitement. Some of that thrill has been robbed from them by this data breach.
Worse, this hack also threatens to leak the personal information of current and former Capcom employees. We feel for everyone at Capcom, and respect them for getting on with it in the face of all this. We look forward to the proper reveals of the games.
Biggest Traitor - Kirk McKeand
The VG247 alternative awards used to come to you from the pen of beloved piss-boiler emeritus and former site Deputy Editor Kirk McKeand - but he decided to pull a big-time judas move, leaving the site to go and be the boss over on a website called The Gamer.
He may have anointed himself King Gamer, but we know the truth: he's 2020's biggest traitor. Congratulations, Kirk!
Best Exclusive next-gen Xbox Series X Launch Game -

Biggest Deja Vu - Marvel's Avengers
We said Square Enix's take on cinema's mightiest heroes felt like Anthem from the very first time we laid hands on it. But not even we were prepared for how much its launch - and the inevitable post-launch scrambling to retain players - would resemble what happened with that game. Time is a flat circle. This has all happened before, and will all happen again.