Valkyria Chronicles sequel announced for PSP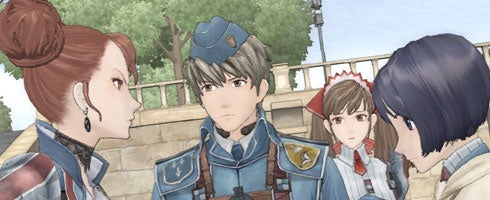 Sega has announced details for Valkyria Chronicles 2 in this week's Famitsu but instead of coming to PS3 like its predecessor, it will launch for PSP.
The game's producer, Shuntaro Tanaka, told the magazine that while not "necessarily bound to handheld systems in the future", the game is coming to PSP "to allow a broader spectrum of users to discover and enjoy what makes Valkyria special."
Taking place two years after the original in Gallia, with a new threat called the Gallia Revolutionary Army. The government's military is minimal at best since the previous war, so students at a military school are called upon to take up the slack.
Using the same battle system as before, players will control military cadets, and the storyline is told through the eyes of 17-year-old Avan Hardence. There are also loads more missions than in the first iteration, along with more customization.
Game's this winter in Japan, with a US and European date to be announced.
For more information, check out 1UP.