Valheim: How to plant seeds | Crafting a cultivator, finding and planting seeds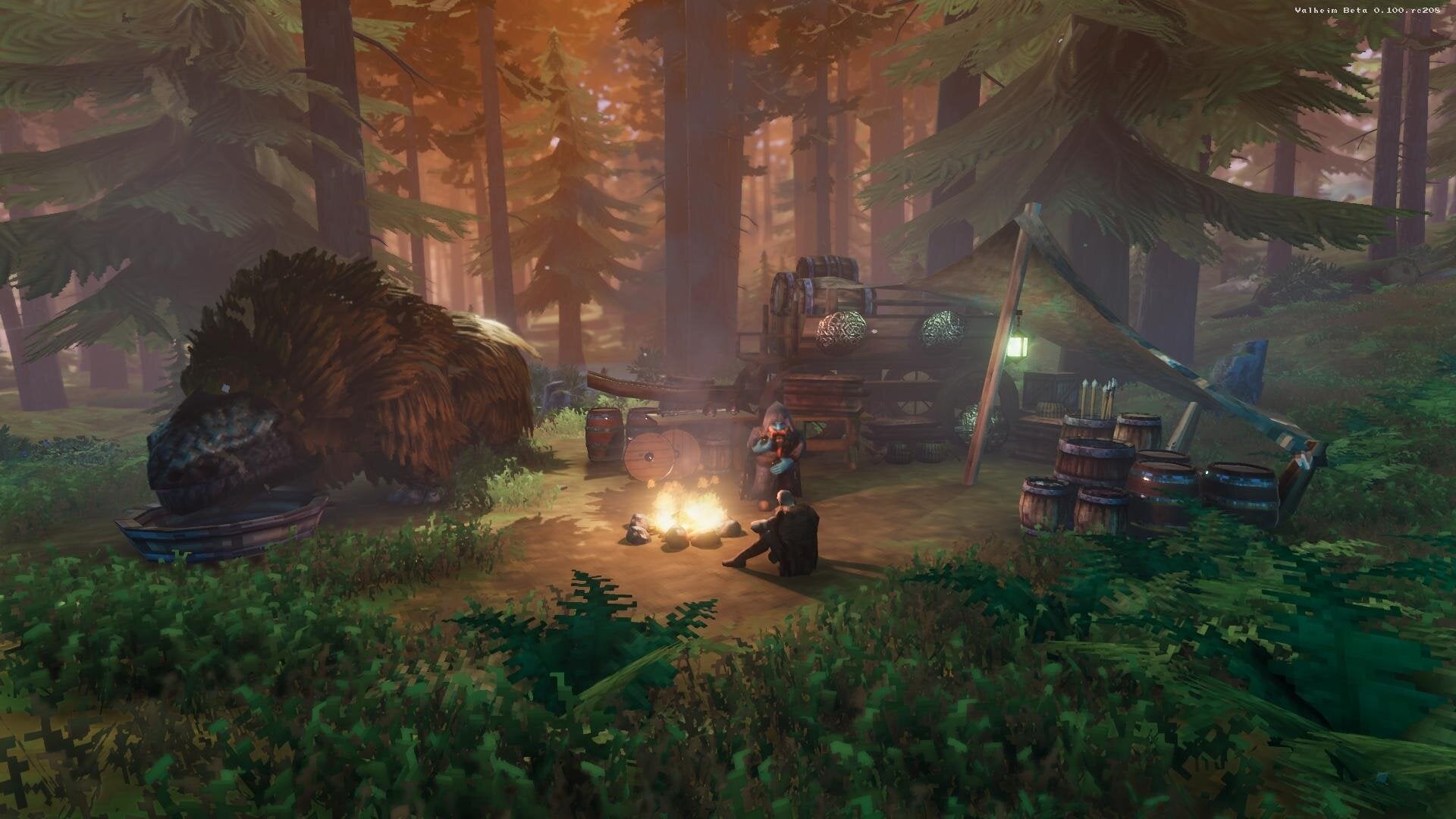 Just to prove that we can't get enough of Norse mythology in our games at the moment, along comes Valheim: a co-op survival game set in a Viking purgatory. Out now in Early Access on Steam, Valheim is an indie title that sits at the intersection of a number of genres — it mixes elements of action, adventure, RPG, and of course survival.
It's hardly surprising, given its pedigree, that Valheim involves a lot of crafting, as you and up to nine friends band together to try to survive and thrive while bringing glory to Odin. For a task that immense, you're going to need to be well fed — and the best way to go about that is to start by planting seeds.
In other words: agriculture first, monster slaying... realistically, also first. The game is described as "brutal" right there on its Steam page, after all. You're going to need to multi-task.
On this page:
Where to find seeds in Valheim
Fortunately, finding seeds in Valheim isn't too difficult at all. You'll likely end up with pockets full of seeds of various types just from your time exploring the world. They can generally be found on the ground, and tend to be quite easy to spot, being both larger and more glowing than you'd expect of a humble turnip or carrot. But then this is a magical realm.
What to do with these seeds once you've got them is a bit less straightforward. Despite what you might expect, you can't just dig a hole in the ground, empty a handful of seeds into it, and pray for rain — you're going to need some specialist farming equipment.
Since it's a good idea to get to growing your own food as early as possible in Valheim, we recommend that you craft yourself a cultivator as soon as you can.
How to craft a cultivator in Valheim
Unlocking the technology to create your first cultivator requires you to follow a few steps in preparation.
First of all, you need to construct and place a workbench before you can start crafting with materials like metal and coal.
You won't be able to make a cultivator until you've defeated the game's first boss, Eikthyr the Stag, since he's standing between you and the Burial Chambers in the Black Forest. These underground Burial Chambers are where you'll find Surtling Cores. You'll need five of them, plus 20 stones, to create a smelter.
Use the smelter to turn raw copper ore into six copper bars. Combine these with ten pieces of wood, and four pieces each of stone and coal, to craft a forge. Only now are you really on your way to crafting that cultivator.
Combine copper and tin into bronze using the forge to unlock the cultivator recipe. The recipe calls for five pieces of core wood and five of bronze. Forge these into a cultivator and — at long last — you're good to go.
How to plant seeds using the cultivator in Valheim
Cultivating a patch of ground turns it into arable land, which is appropriate for growing crops on the scale you and your friends need to sustain yourselves.
Equip the cultivator and right-click to bring up the menu. You'll see the 'Cultivate' option. Click on an available patch of ground to turn it into farming land. Right-click again, select the seeds you want to plant from the menu, then place them down on the cultivated patch of land.
Avoid bunching too many seeds in one spot, as there's a limit to how many can grow in a small area. Spread them out a little to maximise the number of seeds that turn into full-grown plants.
Growing times in Valheim vary depending on the plant, but it'll take a few in-game days at least to see results. You can only harvest a plant once it has reached full growth. After this point, however, keeping you and your friends fed should become at least a little bit easier.
For more Valheim tips, here's our full guide hub.