Valheim patch fixes world corruption bug, modifies boss difficulty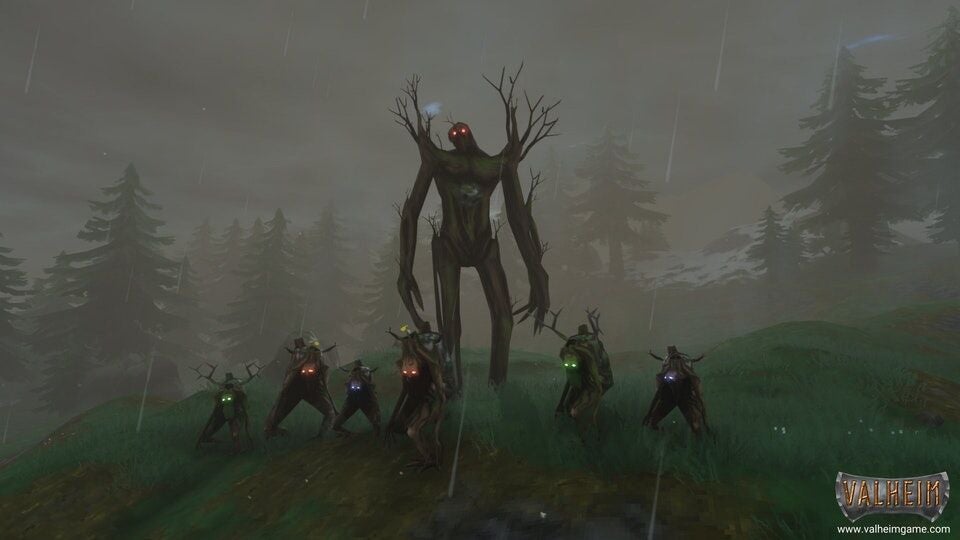 A new Valheim patch has been released and fixes the world corruption bug among other things.
Today's Valheim patch has some major changes, and the biggest is an updated socket backend which should improve connection issues for a lot of players.
Vulkan support has been enabled and you can enable it by adding "-force-Vulkan" as a launch option in Steam properties. This might fix some random crashes related to GPU drivers.
World corruption caused by logging out and at the same time pressing ALT+F4 has been fixed. Some balancing fixes were also made on bosses to make them more challenging.
The developer notes that due to changes in character save data with this patch, once a character has been loaded and saved in this new version, they can no longer be loaded in an older version of Valheim.
Here are the full patch notes:
Crafting item-dupe bug fix
Harpooned player & ship bug fix
Fixed player ragdoll
Bonemass, Moder, Yagluth difficulty tweaks
Moder music updated
Tombstone bugfix (probably won't fix disappearing tombstones though)
Fixed world corruption caused by pressing ALT+F4 while logging out.
Deathsquitos have a slightly longer audio range
Tweaked audio on blast-furnace & spinning wheel
Shared map position setting is saved per world
Updated network stats (F2)
Building destruction drop-fix
Vulkan support in windows builds
Network disconnection bugfix
Updated socket-backend
The game recently hit four million copies sold. Within a week of launch, the Viking-themed title had sold more 1 million copies, before smashing 2 million in less than a fortnight. By its 16th day on the market, the game had sold 3 million units.
You can check out our essential Valheim guide right here. It covers topics such as how to craft, build and handle various boss fights.