After assembling over 40,000 blocks, someone has made the Eiffel Tower in Valheim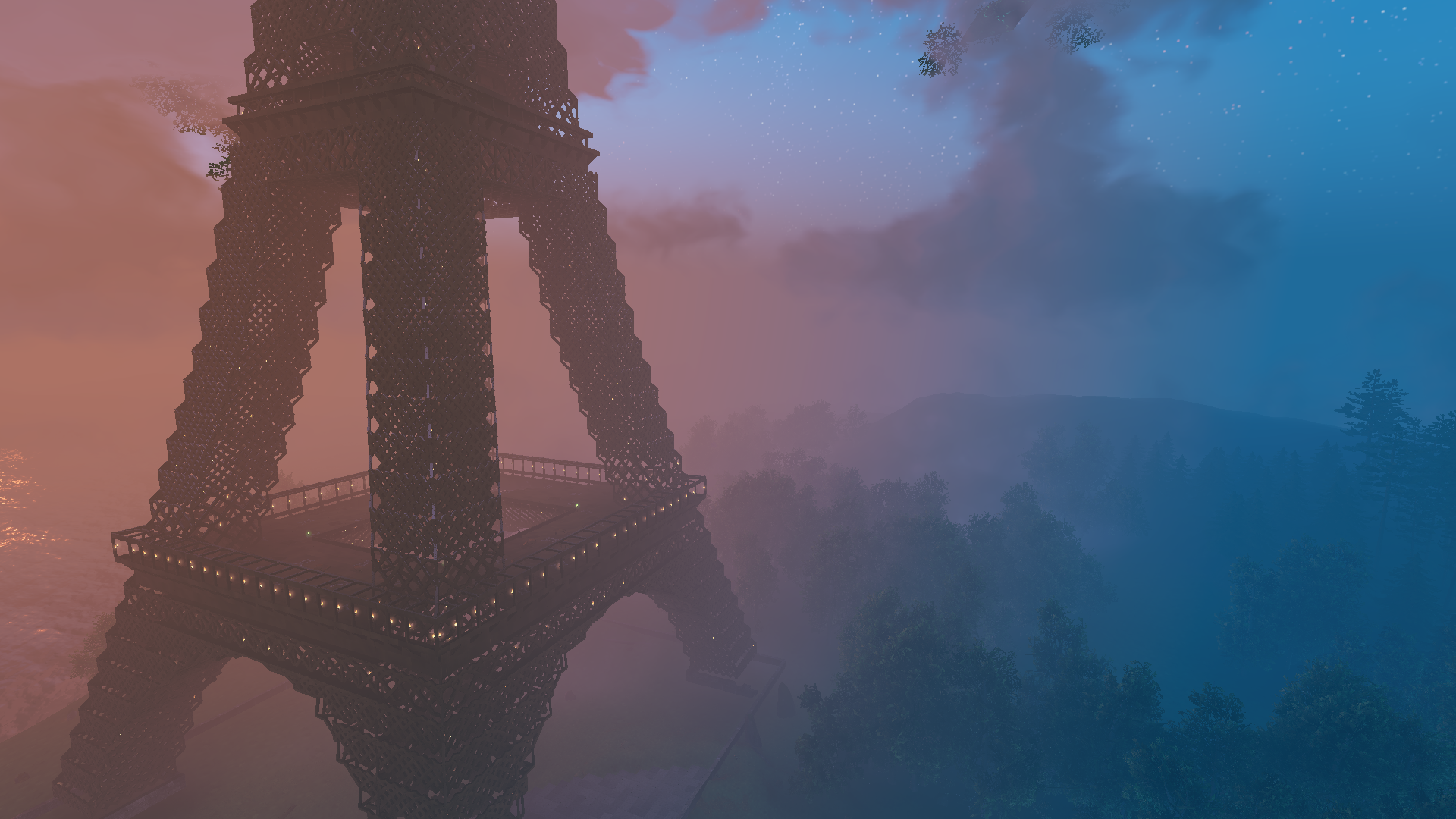 Iron Gate's survival-RPG, Valheim, is becoming known not just as a hardcore survival game, but also as a place for players to showcase their creativity.
Never is that more obvious than in a new Reddit post and Youtube video (below) that shows the dedicated Sasafy' humongous project, and their faithful recreation of Paris' famed landmark in 1:1 scale.
As per the creative survivor, the huge project took over two weeks to complete – with the whole thing weighing in at a frankly ludicrous 40,000+ blocks. Worse yet, the whole process slowed the creator's PC down to a crawl, with the last five or so levels of construction only running at about 5fps.
If you want to import the project yourself (and slow your computer down to those painful speeds in the process) you can head over to this link and get the project downloaded. Once you have the file, pop it in the "C:\Users[UserName]\AppData\LocalLow\IronGate\Valheim\worlds" folder of your computer in order to access it once you boot the game up.
If you want to know how to create a project of this scale yourself, you're going to need to know how to mine and smelt scrap iron in Valheim, from which you'll be able to make the best mid-game weapons and armour.
For more Valheim tips, head on over to our full guide hub.