Valheim: Bonemass boss | Collecting withered bones and detecting silver with Wishbone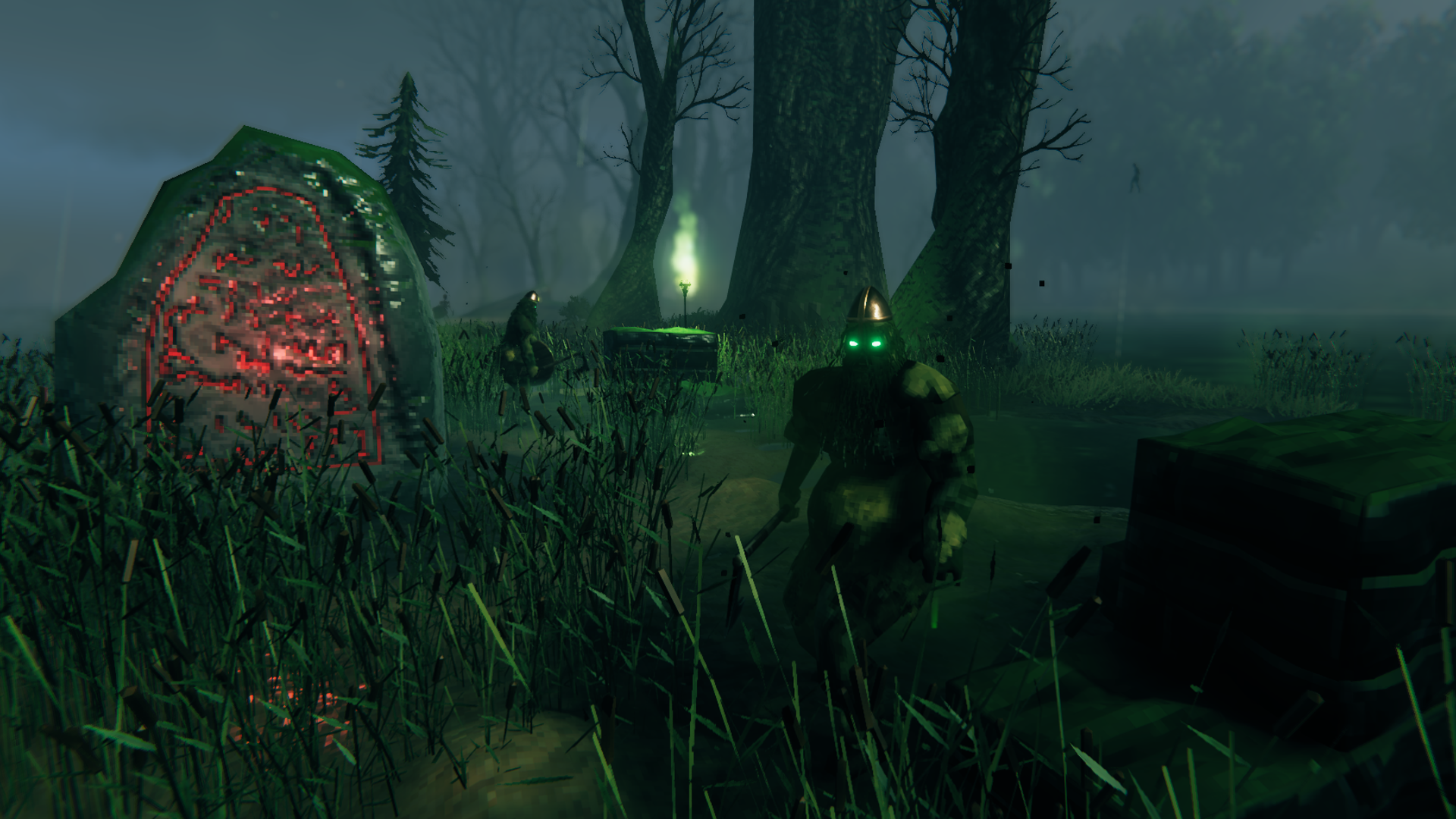 With each encounter, the bosses in Valheim seem to get progressively creepier and creepier. This holds true with Bonemass, the third of the game's five bosses, who you should encounter somewhere around the game's midway point.
Despite its name, this swamp creature actually bears an unpleasant resemblance to a certain excremental enemy from Conker's Bad Fur Day. It's quite gross to look at, in other words.
However, these uncomfortable associations don't make it any less deadly, and Bonemass presents something of an increase in difficulty when compared to Eikthyr and The Elder.
Read on below for tips on how to prepare for your fight with Bonemass.
How to summon Bonemass in Valheim
Like all Valheim bosses, Bonemass will only turn up to fight you when you summon it from its altar. Bonemass's altar is in the Swamp area, which you should have explored thoroughly following your last boss fight with The Elder.
Back when you defeated The Elder, you will have received the swamp key. That key gave you access to the Sunken Crypts in the Swamp. In order to summon Bonemass, it's essential to explore these dungeons first.
The rune stone which directs you towards Bonemass's altar is found within the Sunken Crypts, as are the resources you need to present to summon it. Bonemass won't make an appearance until you place ten withered bones on its altar.
Withered bones are exclusively found in the Sunken Crypts — either lying on the ground or dropped when you destroy muddy scrap piles.
Present all ten withered bones at the skull altar in the Swamp to summon Bonemass.
How to defeat Bonemass in Valheim
Despite this boss fight occurring around the game's halfway point, Bonemass might actually be the most difficult boss in Valheim.
Like the previous two Valheim bosses, Bonemass has three attacks. It will melee you at close quarters, while its area-of-effect is a poison gas cloud which can really eat away at your health if you're caught inside it.
In a departure from the previous two boss fights, however, Bonemass doesn't have a ranged attack. Instead, it summons skeleton warriors to fight on its side, along with noxious "blob" and "oozer" monster types.
Before you begin this fight, consider preparing to defend yourself against these forms of attack. Stocking up on plenty of poison resistance mead is absolutely essential. Each dose only lasts eight minutes, so solo players in particular are recommended to bring lots, but it's good advice for everyone.
Bonemass is capable of regenerating its health during the fight, so it's necessary to be relentless in your attacks. While it's still possible to complete this boss fight solo, it's highly recommended to do this one as a team if you can.
Divide the team into two groups: one fighting Bonemass at close-quarters, dodging its attacks and dealing melee damage to it; the other picking off the mooks and providing ranged back-up only sparingly.
Since Bonemass is highly resistant against all forms of damage except melee, don't overload with ranged weapons. Unless you have already explored the Mountain area and found out how to make frost arrows, it's probably not worth it even with the Huntsman bow.
Instead, your best weapons against Bonemass will be the iron mace and the Stagbreaker warhammer you can craft after defeating Eikthyr. If push comes to shove, you can even take on this boss using the simple wooden club. In fact, the fully upgraded club is one of the most effective weapons you can bring to this fight.
What to do after you've beaten Bonemass
Like all other bosses in Valheim, Bonemess drops a trophy after being defeated. Activating its power at the Sacrificial Stone grants you greater resistance to physical damage.
Bonemass also drops the unique Wishbone item. Equipped as armour, Wishbone will lead you towards hidden items, giving both visual and audio clues when one is nearby.
These include buried treasures, as well as silver ore deposits. Since there's no way to see silver veins with the naked eye, Wishbone is an essential item to have before you can start mining this resource.
For more Valheim tips, here's our full guide hub.
For more information on mining and crafting with metals in Valheim, see our guide on turning copper into bronze.
Alternatively, for information on how to approach the fourth boss, see our guide to defeating Moder.