Uwe Boll quits making movies, fails to comment on whether the door will hit his arse on the way out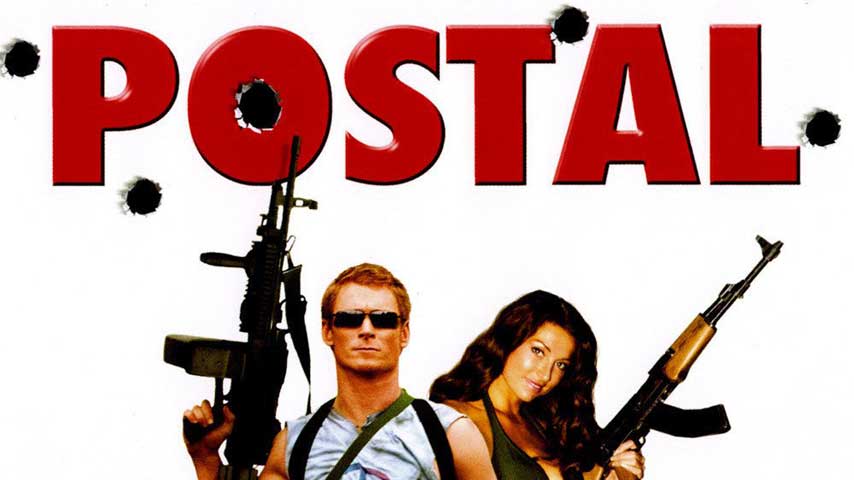 The director of Postal, Alone in the Dark, Bloodrayne and Far Cry will no longer be making movies. Try to contain your glee. Did I say glee? I meant tears.
Director Uwe Boll has retired, to the great relief of anybody foolish enough to option a video game IP without a specific "and Uwe Boll can not be in any way involved" clause.
"The market is dead. You don't make any money anymore on movies because the DVD and Blu Ray market worldwide has dropped 80% in the last three years. That is the real reason; I just cannot afford to make movies," he told Metro, via Gamespot.
Boll went on to chat a bit about why the business is less profitable than it used to be and how he can't handle making cheap, student-like films at his age, but can we talk about this statement on funding instead?
"I never had people giving me money. I've been using my money since 2005 and if I hadn't made the stupid video game based movies I would never have amalgamated the capital so I could say, 'Let's make the Darfur movie.' I don't need a Ferrari, I don't need a yacht. I invested in my own movies and I lost money."
Cats. Cats. Uwe Boll says he made all those terrifyingly rubbish video game movies so he could pursue his true artistic vision. He wasn't just savaging your favourite properties for no good reason. Darfur won a couple of awards and got the nod from Amnesty International, so this makes me feel a lot better about the hours of my life I have spent watching Uwe Boll films.
Before we recite a litany of Uwe Boll's sins let's just pause to reflect on his closing comments on his legacy as a filmmaker.
"Now when I don't make any more movies, maybe [critics will] find the time to actually watch the movies, starting with Postal in 2005, the movies of the last ten years," he said.
"They will see they were a lot of very interesting movies and a lot of movies that I think made sense and said a point about things. They deserve to be discussed bigger than they were."
Just to remind you, Uwe Boll made Postal, Alone in the Dark, House of the Dead, Far Cry, In the Name of the King: A Dungeon Siege tale (which got a sequel!) and three Bloodrayne movies, taking advantage of a quirk of German tax laws to generate income from flops and single-handedly dragging video game cinema down even further.
Hey, remember that time Uwe Boll said he wanted to physically fight Michael Bay - and then proceeded to carry on a one-sided feud Bay's publicist described as "creepy"? Or that time he said "fuck you all" to everyone who didn't fund Postal 2 on Kickstarter? Blizzard's hilarious response to Uwe Boll's request for the Warcraft rights?
What a character. Do you know, I might actually expect to miss him if I believed for a second that this was the last we'd heard of him.