Unmodded PS3 shown running pirated game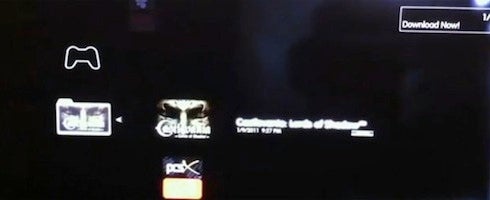 The PlayStation 3 root key's publication may well enable a plethora of useful, clever and harmless homebrew development, but it has also enabled this: a pirated copy of Konami's Castlevania nestled on a PS3's hard drive, for all the world as if it belonged there.
The image comes courtesy of GamesRadar. GR refused to link the the site from which the image was obtained, citing the possibility of encouraging piracy by making information easier to find.
Having said that, the process of turning a legitimate retail title into a shareable file, and making use of said files once obtained, is apparently quite complex, which gives Sony a little breathing time.
GeoHot's custom firmware-enabling discovery of the PS3's root key surfaced last week; Sony has said it is looking into it. The PSPgo has also recently been hacked - look faster, eh?