Uncharted: The Lost Legacy gameplay trailer shows 14 minutes of Chloe being her usual tough and capable self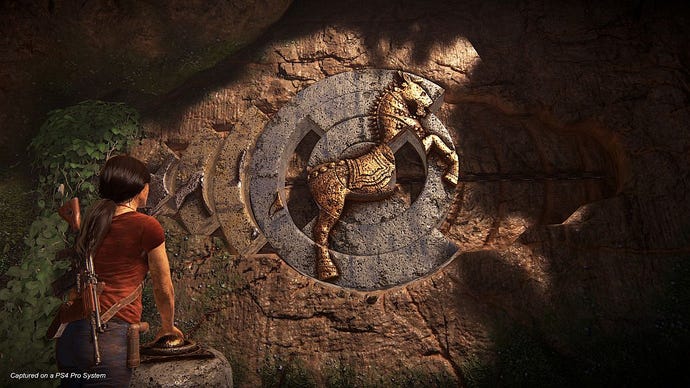 Sony has graced us with another video for Uncharted: The Lost Legacy.
The new video for Uncharted: The Lost Legacy features gameplay from the Western Ghats mountain range which runs parallel to the western coast of the Indian peninsula.
Chloe Frazer is shown at the beginning of the video standing in tower. She opens three different doors, each when opened, overlook three points in the region featuring ruined fortresses of the Hoysala Empire.
After marking each location on the map, which can be pulled up easily using the controller, she descends and hops into a jeep where her partner Nadine Ross is waiting.
The duo drive over rough terrain making chitchat to one of the points on the map, all the while hoping to avoid the game's antagonist: the warmonger Asav.
In true Uncharted fashion, Chloe and Nadine find enemies patrolling the area. Here's where the gameplay really kicks into gear as Chloe performs a stealth takedown, fire off a shot or two, does a bit of rolling, climbing and uses a grappling hook to perform aerial attacks.
You'll also see a a bit of lock picking of supply crates which can include everything from a grenade launcher to other helpful gear.
While Nadine will help Chloe out in the game, she will not be a playable character as the story centers around Chloe.
The video is close to 14 minutes long, and is the newest footage seen since E3 2017, so you'll want to give it a watch for yourself.
You'll be able to help Chloe and Nadine search for an ancient Indian artifact in Uncharted: The Lost Legacy soon, as it releases next month August 22.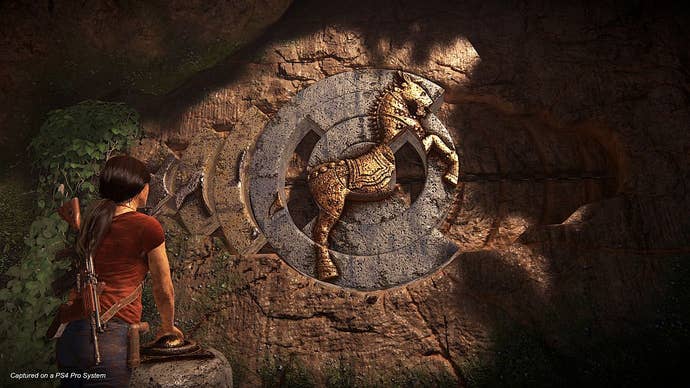 The PlayStation 4 title was announced at PSX 2016 as a standalone, single-player title which could take 10 hours or longer to play.
Set 12 months after the events of Uncharted 4, it started started life as DLC for the title, but turned into a standalone experience during development. It will also feature the largest level in franchise history.