UK charts: Heavy Rain reaches number 1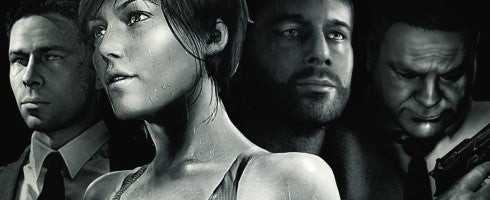 Quantic Dream's Heavy Rain has come in at number one in the latest UK charts.
It bumps Alien vs Predator down to second and Just Dance to third.
It's Sony's first number one since Killzone 2 released just over a year ago.
Top ten is below. Last week's data is here.
1 - Heavy Rain (Quantic Dream, SCEE)
2 - Alien vs Predator (Rebellion, Sega)
3 - Just Dance (Ubisoft, Ubisoft)
4 - Wii Fit Plus (Nintendo, Nintendo)
5 - Call of Duty: Modern Warfare 2 (Infinity Ward, Activision Blizzard)
6 - Wii Sports Resort (Nintendo, Nintendo)
7 - New Super Mario Bros. Wii (Nintendo, Nintendo)
8 - Sonic & Sega All-Stars Racing (Sumo Digital, Sega)
9 - BioShock 2 (2K Marin, 2K Games)
10 - FIFA (EA Sports, EA)