Ubisoft working on Beyond Good and Evil "stuff", but its future is uncertain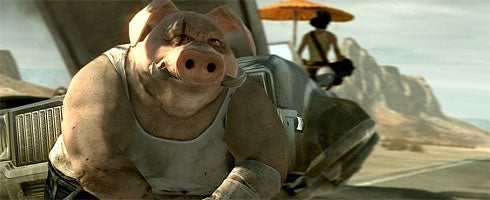 Ubisoft's North America's president, Laurent Detoc, has said that a team has been working on some BGAE "stuff" and despite the Ubidays video and screen leaks, the game's not coming anytime soon as the series' future is still up in the air.
"Whether or not it comes out remains to be seen anyway, but we didn't want to abandon that IP because it has a cache and authenticity about it," Detoc told IndustryGamers. "There's something very pure about that game and it's too bad that we were not able to build it as an IP at the time.
"I didn't say there's definitely going to be another game. I said something had leaked, which means we've been working on some Beyond Good and Evil stuff, but whether there's going to be another game or not, that's something for the future. But getting to your question as to why there's work on the IP again, it's a creative people business; the creative talent is interested in it and possibly exploring how to do it from a new angle.
"I'll tell you, I didn't know about the leak and neither did my boss. The problem when you do stuff like [intentional leaks] is if you get caught it's really bad. Looking back at our history, I don't remember anything we've done of that nature."
More through the link.