Ubisoft Uses Digital-Only to Explore New Horizons
Child of Light, Valiant Hearts, and AC: Liberation HD show the company isn't afraid to play around with small titles.

This article first appeared on USgamer, a partner publication of VG247. Some content, such as this article, has been migrated to VG247 for posterity after USgamer's closure - but it has not been edited or further vetted by the VG247 team.
Ubisoft is a big machine, rolling along and keeping the Assassin's Creed, Just Dance, and the Tom Clancy franchises fresh on our minds. The publisher has 26 studios in 19 different countries and employs more than 7,000 production developers to make it all work. Assassin's Creed III was built by seven Ubisoft studios, while Assassin's Creed IV: Black Flag is the work of eight studios in concert, led by Ubisoft Montreal. It's a big publisher with big dreams, so it's surprising that Ubisoft hasn't forgotten how to dream big on a small scale.
Earlier today, Ubisoft revealed a bunch of new digital-only titles: Assassin's Creed: Liberation HD, Assassin's Creed: Pirates, Child of Light, Valiant Hearts: The Great War, Tom Clancy's EndWar Online, Rayman Fiesta Run, and Rabbids Big Bang. Some are mobile, some are free-to-play, some are simply download-only. A few of the games are new, original projects, while some are breathing new life into forgotten franchises.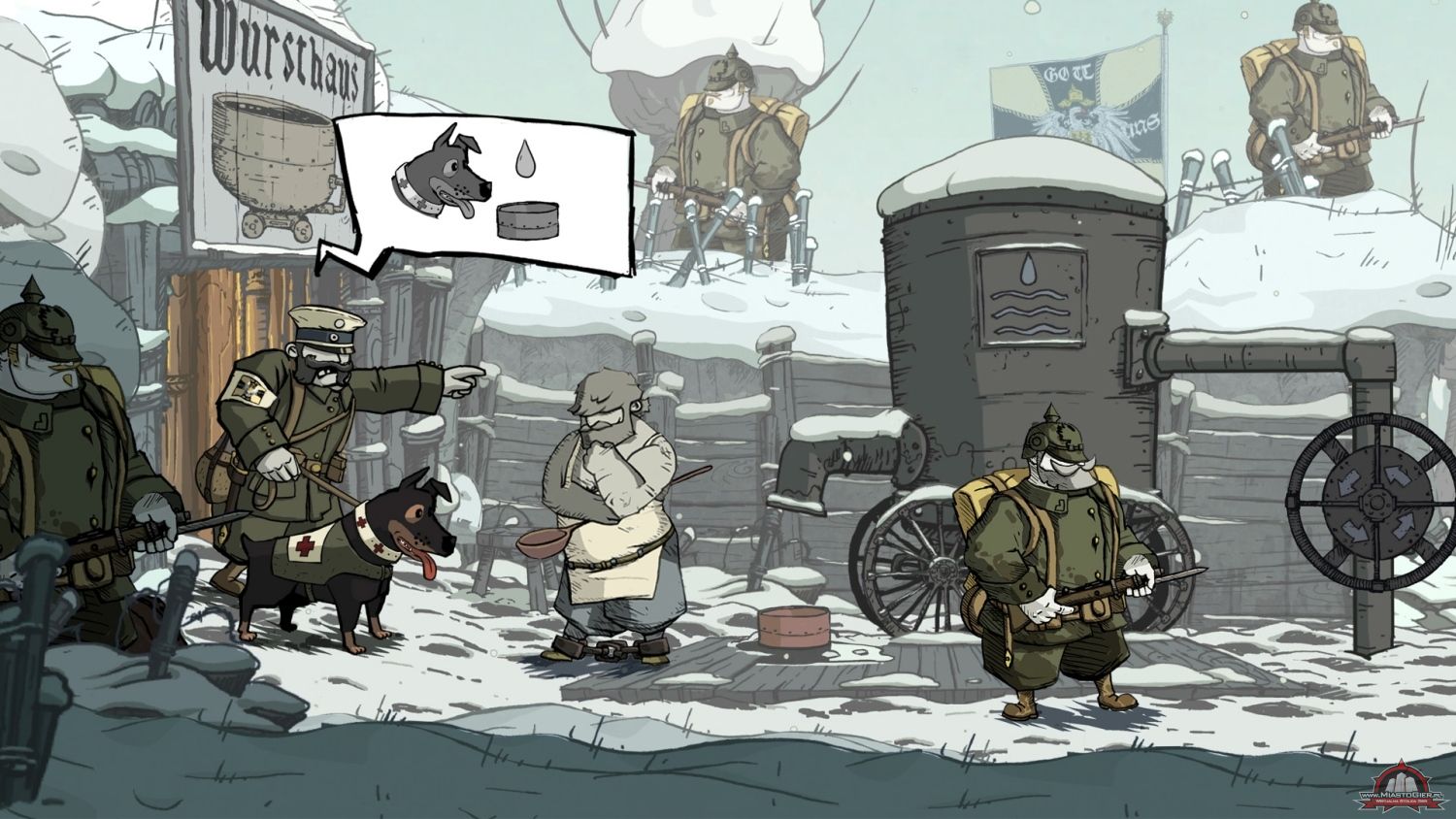 Valiant Hearts is 2D puzzle game, but it's also the story of five soldiers and a dog during World War I.
"There aren't many games that have been made about that war," audio director Yoan Fanise told Polygon. "We wanted to do something that makes sense, that has something to say, that isn't just entertainment. We want players to feel the whole range of emotions that you feel in your life, from real sadness to really joyful moments."
Fanise has worked on larger Ubisoft brands, including Rabbids Go Home and Assassin's Creed III, but Valiant Hearts is his chance to do something different. The game is close to the hearts of the developers at Ubisoft Montpellier. They received inspiration from their own family members and their old mementos of World War I. In fact, the game is coming on the centennial of that war, in 2014.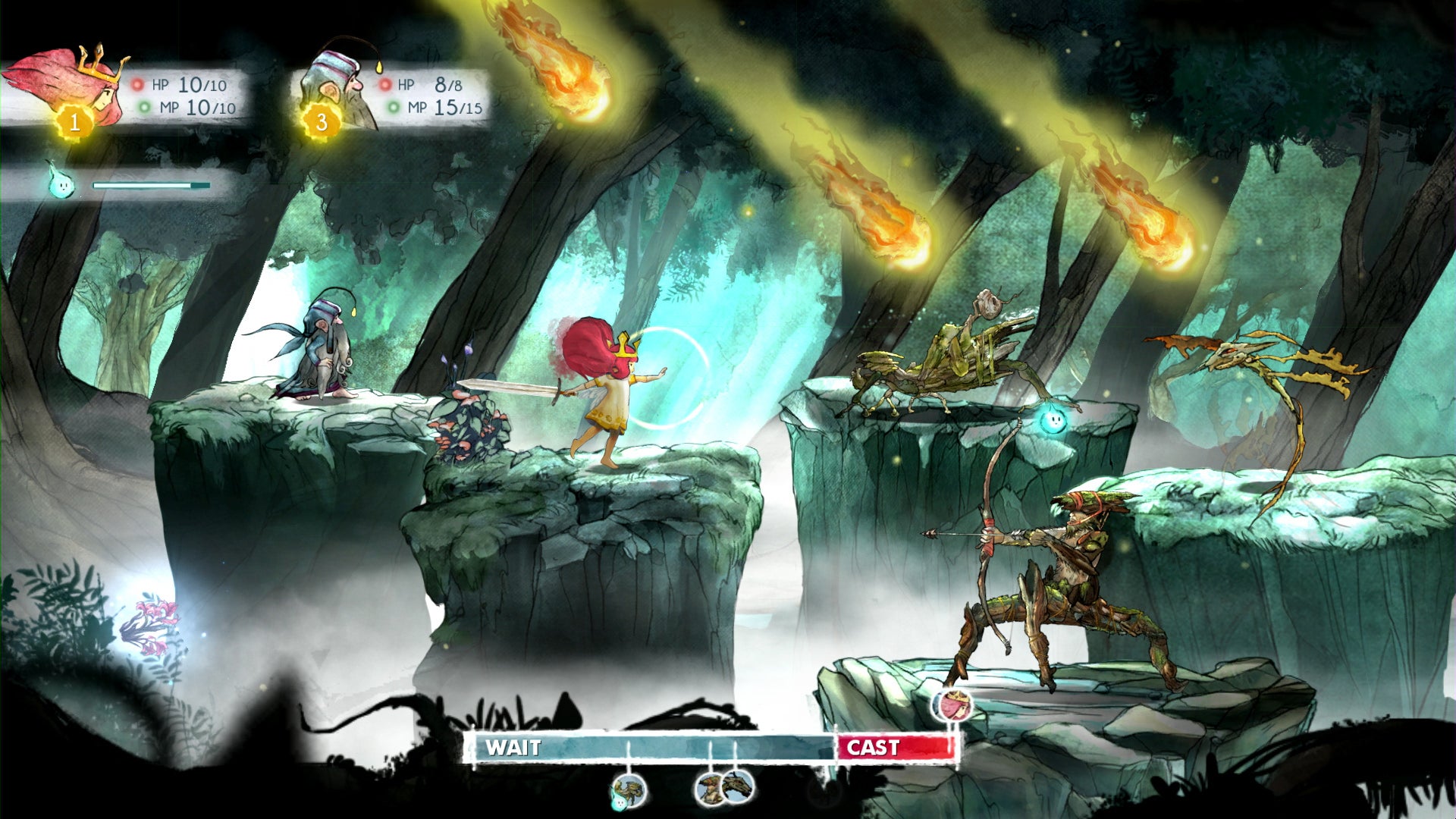 Child of Light is a fairy tale-inspired, JRPG-style role-playing game; you'll even see Grandia II's classic action bar in screenshot above. Child of Light is being created by members of Ubisoft Montreal, including Far Cry 3 creative director Patrick Plourde and Far Cry 3/Assassin's Creed: Brotherhood lead writer Jeffrey Yohalem. For both gentlemen, it was the opportunity to create the complete opposite of Far Cry 3 that drove them to make Child of Light.
"In October, Pat Plourde, the creative director on Far Cry 3, came to me and said 'I want to make a JRPG and I've been looking at some fairy tale references, like Arthur Rackham drawings, and I want something that kind of feels like that, that has that kind of mood.' He also had some music from Final Fantasy that he really liked and so he played that for me and we talked about it. We got in room together and created this world, the characters, and this story," Yohalem told Destructoid.
"During that time as we were developing it I really felt like this is it. This is something that I really want to make, it speaks to me as an artist and I dropped everything else that I was doing and joined Pat to do this."
Assassin's Creed: Liberation HD takes Ubisoft's first woman assassin protagonist from the PlayStation Vita to the PlayStation 3, Xbox 360, and PC. The game represents a second chance for people to become Aveline and play Ubisoft Sofia's solo entry in the Assassin's Creed franchise. Beyond just giving the game a new sheen, the team has gone back to the drawing board and improved the experience based on fan feedback.
"When we set out to do Liberation HD, our objective was simple – improve upon what worked and adapt the gameplay and missions to be the most fun and enjoyable they could be," said Liberation HD producer Momchil Valentinov in an official Ubisoft Q&A. "As a result, each mission has been reworked in order to improve their pacing and the challenge they pose for the player. Based on the feedback from our fans and our internal review of Liberation, mission paths, objectives and enemy encounters have all been edited to improve flow and the gameplay experience. Additionally, each scripted scene has been updated."
"And one more thing; we have worked heavily to improve the frame rate. The game will be smooth," he added.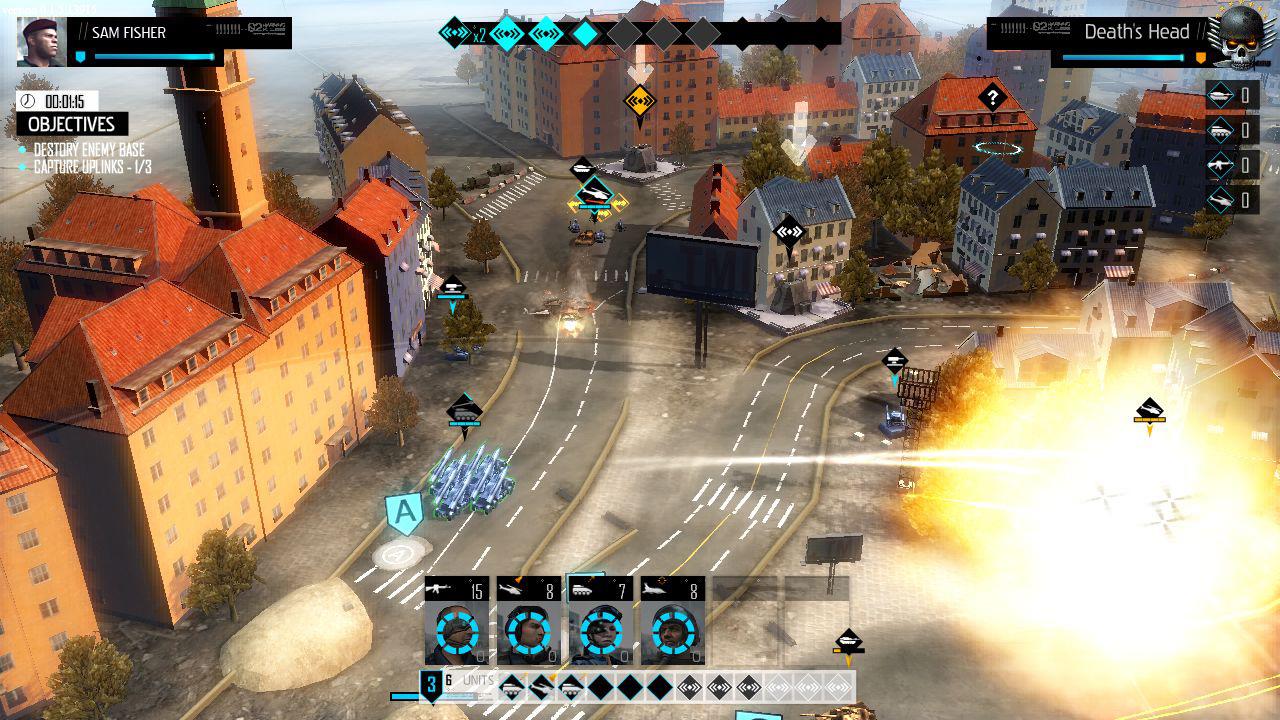 EndWar Online marks the return of the Tom Clancy strategy franchise from Ubisoft Shanghai. The game only had a single release with 2008's EndWar and its planned sequel was eventually put on hold in 2010. It was a smaller niche title for Ubisoft, so another full release wasn't in the cards, but a free-to-play browser game built Flash? That takes far less resources.
"We have been looking for a way to bring EndWar back to its fans and have found an accessible way with Tom Clancy's EndWar Online," said Ubisoft EMEA publishing direcor Thomas Paincon. "By offering gameplay directly in browsers, we hope old fans and new alike will enjoy this new EndWar experience and join in the quest to lead their faction to victory."
If you've been waiting for another EndWar, Ubisoft has a closed beta sign-up page that's calling your name.
Each game is a chance, a new direction, a second go. That's what larger publishers need to be doing: letting their developers stretch their legs and explore new horizons. No, you can't necessarily do that in a big-budget AAA game, but there's no reason to only do big-budget AAA games.
Digital-only releases in various forms give publishers the chance at flexibility. There's no reason Capcom should have Mega Man on the sidelines, as I'm sure there's a developer within the company that has a great take of the character. Why isn't Square Enix breaking out a premium mobile title for the Final Fantasy Tactics series? I'd pay $5-10 for a good, episodic strategy game.
There's so much room out there to play around in now. Developers are leaving big publishers, jumping on Kickstarter, and asking for $100K to make their games. Why aren't the publishers letting them do this in-house?
I applaud Ubisoft for using digital-only to experiment on brand-new things or bring back older titles that didn't get a fair shake the first time. Hopefully, the move proves successful for them. I know I'm in for at least a few of these titles, so there's a couple of sales right there.